Andromeda Business Booms on Top of DataCash Integration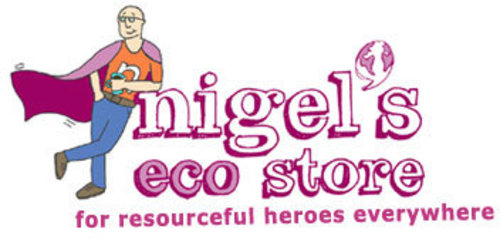 Since launching an integrated EPOS and payments services solution with DataCash in January 2005, Andromeda has announced that a further 30 customers have signed up to the service with more in the pipeline. Customers now include The Bombay Bicycle Club, Famous Moe's Food Service and Herbies Pizza. Andromeda already provides EPOS systems, including integrated online ordering, to many of the UK's major delivery companies and is the exclusive integrated EPOS provider for lastminute.com's Eat In service.

"Since launching our integrated solution with DataCash earlier this year, we have been extremely pleased with the response from our initial target customers," explained Ben Portsmouth, Co-Founder and Director of Andromeda. "Several of them have trialled the service at one site, and within just a few days of the trial decided to roll it out fully to other areas of their business.

"Such has been the response, that we are now offering the DataCash Card Processing service as standard with all new sites. Our customers tell us they have seen significant improvements in order levels at peak times as they can now process orders more rapidly. We are now planning to offer the service to all of our existing sites, and over the coming months we will be pro-actively marketing to new customers."

Andromeda recently started implementation of its Chip and PIN functionality, which will enable the use of cards in dine-in restaurants and counter service outlets. Andromeda already has a number of customers awaiting completion of the bank approval process which will be completed in the coming weeks.

By teaming up with DataCash, Andromeda has been able to process a card transaction as quickly as cash, which is important for customers with busy ordering periods. An example is a bustling coffee shop which for practical reasons cannot accept credit cards using a PDQ as this can take up to a minute for each transaction and unnecessarily lengthens the customer queuing time. By combining the Andromeda counter service system with DataCash card processing, operators can process a card transaction in under two seconds. Transactions are fully integrated into the EPOS system, removing the potential for human error.

"We're delighted that Andromeda and its customers have seen a very tangible benefit to integrating with our payment system," said Gavin Breeze, Business Development Director for DataCash. "The company is making inroads into the counter service sector, complementing its existing strength in the delivery market. We look forward to further developments in this area as Andromeda goes from strength to strength."

The system also validates address and card security details, which in turn reduces fraud charge backs. It can also handle multiple simultaneous transactions, avoiding the need for staff to share a PDQ machine.

The target market for DataCash and Andromeda is around 5,000 delivery outlets and more than 22,000 counter service outlets in the fast food and coffee shop sectors, plus 41,000 bars and pubs*.

* Market stats source – Experian

Ends

Editors Notes
For further press information, please contact:

Glen Goldsmith
2thefore Ltd
Tel: 01483 811234
Mob: 07812 766338
Email: glen@2thefore.biz

Katie King
2thefore Ltd
Tel: 0208 360 2442
Mob: 07974 161179
Email: Katie@2thefore.biz

For information about DataCash, please contact:

Russell Wilkinson
DataCash
Tel: 0870 72 74 76 1
Email: sales@datacash.com

For information about Andromeda please contact:

Ben Portsmouth
Andromeda
Tel: 0870 458 0800
Email: benp@androtech.com

DataCash – http://www.datacash.com

DataCash is the only quoted payment solution provider in Europe, providing outsourced solutions for the authorisation, settlement and fraud management of credit and debit cards as well as direct debits, direct credits and cheques. Transactions are accessible to merchants through a real-time MIS Reporting suite. DataCash's fraud management solutions support industry initiatives such as AVS/CV2 and 3-D Secure's Verified by Visa and MasterCard SecureCode as well as traditional, rules-based, fraud screening.

DataCash's solutions are suitable for merchants selling through any channel including High Street Point of Sale, the Web, Interactive TV, Kiosk, Call Centre and Interactive Voice Response. DataCash works with partners, such as IBM, to provide mid-tier retailers with solutions for Chip and PIN and smart card value added services.

Andromeda – http://www.androtech.com

Andromeda is a leading provider of delivery EPOS solutions, based in Croydon, London. Andromeda has supplied a range of customers from Pizza delivery to Sushi and Multi Cuisine operators, from small independent operators to corporate chains. Andromeda offers a range of options from delivery, counter service and restaurant EPOS, with modules for Head Office, Back of house stock control, payroll, driver management and SMS notification to customers. Additionally the system is fully integrated with the industry standard OrderTalk website ordering solution for delivery outlets, plus the lastminute.com eat in service.


This press release was distributed by ResponseSource Press Release Wire on behalf of 2thefore in the following categories: Consumer Technology, Business & Finance, Computing & Telecoms, for more information visit https://pressreleasewire.responsesource.com/about.