Have A Wonderful Few Days In London – At A Discount!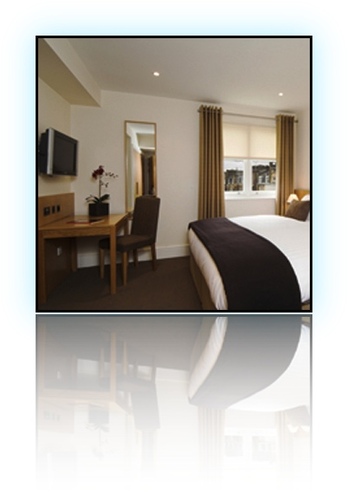 London's newest hotel concept, base2stay, has discounted rooms on offer in August.

Mr Nassar Khalil. General Manager said "August is a wonderful month for visitors to London – Londoners themselves are away, the weather is sunny, the theatres and streets are less crowded – what more could you want!"

So whether you're going to see behind the scenes at Buckingham Palace – and include a viewing of the Queen's wedding dress on what is expected to be its last ever showing - or to visit Madame Tussauds to see the new Harry Potter waxwork, or even visit the world famous Notting Hill Carnival, the base2stay hotel is only minutes away!

Famous for its rates at £89 to £189 a night, many people have wondered how base2stay managed to achieve such low rates, when the hotel is in a leafy Kensington, London square.

Well, they don't supply the things you'll never use.

There's no gym, there's no minibars, no dining rooms with expensive, pretentious menus - oh, and no charge for room service … because there is no room service.

What you want is a spotlessly clean room, the best shower / bath, tea
and coffee.

How about a kitchenette?

OK. Included! Microwave and fridge, too? OK.

You get a beautifully clean and well designed room, a flat screen TV with internet, music channels and movies.

A room with air con which you control. And windows that open.

Fluffy towels, splendid complimentary toiletries.

Everything you'd expect from a top hotel - but, as you may have guessed, without the "top hotel" prices.

Then they made it even better - how about a hotel that encourages you to bring food in from the surrounding supermarkets and restaurants?

A hotel which also has a menu in every room - you order what you fancy and the local restaurants deliver to the hotel.

So, if you want sushi, your partner wants a Chinese and the children fancy a Big Mac – that's fine!

And if you book for 4 nights or more, you'll get a full 10% discount off of your 4th and subsequent nights.

That's base2stay, Kensington, London.

A boutique hotel - but at a budget price.

Theatres in London in August are playing:

The Lion King

The award-winning stage adaptation of Disney's animated film features music by Elton John and Tim Rice plus outstanding costumes and amazing special effects. Set against the majesty of the Serengeti Plains and to the evocative rhythms of Africa, The Lion king will dazzle all ages.

The Phantom of the Opera

Andrew Lloyd Webber's epic musical Phantom of the Opera tells the tale of the phantom that terrorises the Paris Opera in an effort to make his protégé Christine become the leading lady of the opera house. This long-running and haunting show is a must see.

Monty Python's Spamalot

One of the hottest shows in town, Spamalot tells the story of the legend of King Arthur and his Knights of the Round Table as told by Eric Idle. This hilarious musical is adapted from the screenplay of classic comedy Monty Python And The Holy Grail.

We Will Rock You

Ben Elton and the remaining members of the rock group Queen bring you this vibrant musical. Set in a futuristic world where rock music has been banned, it's up to Galileo to save the world!

Mamma Mia!

A mother. A daughter. 3 possible dads. And a trip down the aisle you'll never forget. Over 10 million people all around the world have fallen in love with the characters, the story and the music that make Mamma Mia! the ultimate feel-good show.

Mary Poppins

Forty years after she made her big screen debut, Mary Poppins takes to the London stage. Enjoy all your favourite songs in this award-winning production. It's simply supercalifragilisticexpialidocious!

Billy Elliot the Musical

Acclaimed adaptation of the popular British film with music by Elton John. It's the moving story of a boy who falls in love with ballet and fights to prove his doubters wrong.

Wicked: The Untold Story of the Witches of Oz

This prequel to The Wizard of Oz follows green-skinned Elphaba and beautiful, popular Glinda who forge an unlikely friendship. The musical tells their story and their transformation into the Wicked Witch of the West and the Good Witch.

Chicago

Chicago tells the tale of Roxie, a chorus girl who has murdered her lover but manages to get acquitted with the help of sleazy lawyer Billy Flynn. She teams up with murderess Velma to form an unusual nightclub act. The all-singing, all-dancing show makes for a great, toe-tapping night out!

Les Miserables

This international award-winning musical sweeps its audience through an epic tale of passion and destruction, against the backdrop of a nation in the grip of revolution. A spectacular adaptation of Victor Hugo's masterpiece, it continues to thrill audiences night after night.

All of London's West End theatre's are easy to reach via the Piccadilly line from Gloucester Road or Earls Court – each of which are just a few minutes from base2stay hotel.

Contact:

http:www.base2stay.com

-ends-

Notes To Editors:

Contact: Nassar Khlail, General Manager
base2stay
25 courtfield gardens,
south kensington,
london,
sw5 0pg
Tel: 020 7244 2255

http://www.base2stay.com
Pix and further comments available

This press release was distributed by ResponseSource Press Release Wire on behalf of Business Support in the following categories: Travel, for more information visit https://pressreleasewire.responsesource.com/about.