Stonemartin's GM, Julie Pickford, Nominated For Boss Of The Year!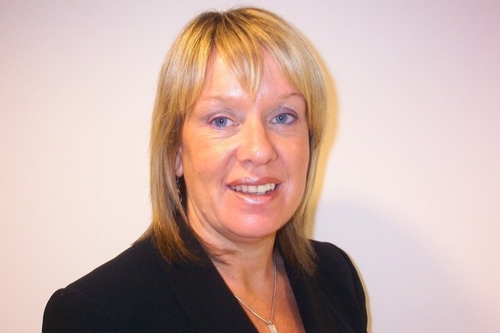 • Julie Pickford, General Manager at Manchester's Peter House, has been short-listed as a finalist for the national Executive PA Magazine Awards

Manchester, UK, 9th October 2007: Julie Pickford, Head of National Conferencing and General Manager at Stonemartin's Manchester premises, Peter House, has been nominated for the 'Boss of the Year' Award in the Executive PA Magazine Awards. Julie will join ten other finalists from all over the UK at the Waldorf Hilton Hotel on Friday 12th October to find out if she is going to be the lucky winner.

The Executive PA Awards include five categories: PA of the Year, Up and Coming PA, Boss of the Year, Employer of the Year, and Best Organised Event by a PA. Nominees are reviewed by a panel of judges, including Executive PA's editor and writers, along with industry experts. Entrants are assessed against a number of different criteria such as: attitude to staff, work incentives, their level of professionalism, management skills and their ability to multitask and keep everything running. The judges will then select a winner, as well as two runners up from the ten finalists.

Julie was nominated by her team at Peter House, as Liz Hackett, Conference Manager for Stonemartin, explains: "Julie is a fantastic boss and truly deserves to win this award. She is very fair and understanding and if anyone has a problem, then they always know they can go to her - there doesn't seem to be the stifling hierarchy that you can find in other companies. When I mentioned the competition to the other guys in the office, everyone was all for it, and we are all rooting for her to win. She's tough, but fair, and always positive – I wouldn't be where I am today without her."

Mother of two Julie is having a good year, having recently married just ten weeks ago. She is a trained swimming and canoeing instructor, and her main hobby is wake boarding. She started her career in the police force, and has been in sales for the past 14 years. Julie joined Stonemartin in 2003, having previously held senior positions at Aintree Race Course and the Hilton Hotel.

Julie is in charge of around 30 staff at Peter House, where she is the General Manager responsible for the smooth running of the building. In this role she looks after the needs of the clients at Peter House, which include big names such as The Healthcare Commission, N.I.C.E (the National Institute for Clinical Excellence), Yahoo! and Google. Julie joined the team just under four years ago and has since assumed responsibility for Head of National Conferencing for all four Stonemartin buildings across the UK. Julie says she is very flattered to have been put forward, even though the news came as something of a surprise:

"I had no idea, it was a real shock! I had got a couple of strange calls, which I had thought might be a mystery shopper, but it turns out it was all to do with this. It's a huge compliment and it's great to know that I'm doing an OK job, but I'm only as good as my team. I have been here for four years and I have held on to my staff, which I see as a very positive sign that the team is happy. We don't really have people off sick, in fact people always go the extra mile and come in even though they are ill and I have to send them home! We have a very collaborative relationship and work well as a team.

My main joy is watching people develop and helping them to do that. I think it's vital to be approachable – if your staff can't talk to you about issues, including personal concerns, it can affect standards of work which is no good for anyone. It's all about give and take, I'm no push over and I do expect a high standard from my staff, but they always deliver and I have been very lucky to have the people I've got - they're a great bunch. We work hard, play hard, and I feel privileged that they have put me forward for this - it's nice to feel appreciated!"

Tim Worboys, Sales and Marketing Director for Stonemartin, is thrilled with the news: "Julie is an exceptional member of the team and I am delighted that her efforts have been noticed. We had no idea about it at Head Office, her staff has done this totally off their own back, and I don't think there are many managers out there who could command such good will. We've all got our fingers crossed that she'll win it for us on the night!"

The results will be announced at a glamorous gala event at the Waldorf Hilton Hotel on Friday 12th October.

For further information:

Paula Elliott
C8 Consulting Ltd for Stonemartin
+44 (0) 118 9001132
paula@c8consulting.co.uk

This press release was distributed by ResponseSource Press Release Wire on behalf of C8 Consulting in the following categories: Entertainment & Arts, Women's Interest & Beauty, Education & Human Resources, Media & Marketing, Public Sector, Third Sector & Legal, Construction & Property, for more information visit https://pressreleasewire.responsesource.com/about.