Mystery Murder Adventure New Book Release by Mary Follows East Midlands Author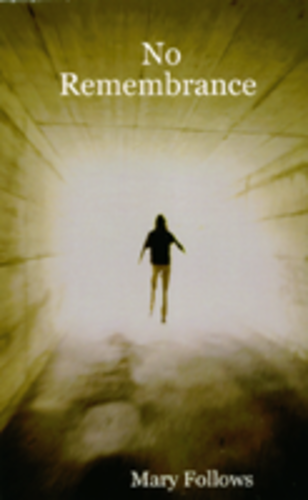 Newly Released Book: NO REMEMBRANCE

ISBN 978-0-95568-080-9

Author: Mary Follows

Synopsis: Adventure – Mystery - Murder
Four scientists travel the globe looking for answers to an environmental anomaly that could prove disastrous to millions of people, while at the same time escaping from the clutches of their nemesis – their old university professor with a few deadly secrets of his own.

Available through:

Lulu.com (ID: 1491174) in paperback and download
amazon
waterstones.com
bookshop.blackwell.co.uk, and
tesco.com
Now available through all good bookstores

The author can be contacted directly through http://MaryFollowsAuthor.books.officelive.com or by emailing mfollows@hotmail.com .

Mary Follows lives in Breaston, Derbyshire, (midway between Nottingham and Derby) and has written short stories over many years but this is her first self published work.

Five Star Reviews posted on Amazon:

1. "Stu the review": "No Remembrance is an excellent read for any fan of short stories. This book is ideal to read when going on a trip somewhere and will pass on a few hours. There is a twist in the tale which I didn't see coming and the book just got more gripping as I read on. The characters Mary has created are brilliant and can lead on into many other books. I am looking forward to seeing what Mary Follows does next and in which route she takes the characters on. Well worth a read."

2. Frankie: "I am championing this author. ….A masterful exercise in short story telling with a definite twist, intertwining characters makes for excellent reading as the story unfolds. I cannot recommend it highly enough for it makes absorbing reading."

http://MaryFollowsAuthor.books.officelive.com
Thank you for taking the time to read this press release.

This press release was distributed by ResponseSource Press Release Wire on behalf of Mary Follows in the following categories: Entertainment & Arts, for more information visit https://pressreleasewire.responsesource.com/about.