Did Tony Blair's hair loss treatment induce heart problems?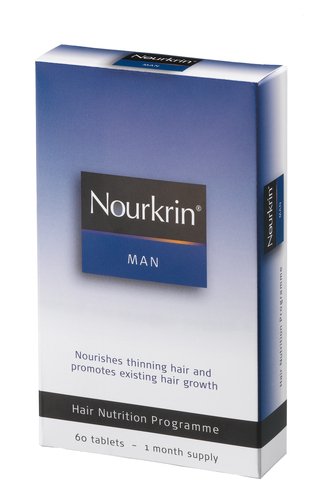 He should have tried Nourkrin MAN - the number one drug-free hair loss supplement for men with no side effects

Tony Blair's highly-publicised heart scare in 2003 may have been caused by the hair loss medicine 'Regaine' also known as minoxidil. This claim was made in a new book called 'In Sickness And In Power: Illness in Heads of Government During the Last 100 Years' written by Lord David Owen, doctor and Foreign Secretary in the Labour Government in the late seventies.

And it seems that, some men would do anything, including put their own health at risk for the sake of holding onto their hair – there is however, a safe alternative in Nourkrin MAN, a natural hair nutrition programme.

According to top psychologist Corinne Sweet "a strong head of hair denotes potency and pulling power for men. Men in the public eye can be very self-conscious about their appearance, as a full head of hair can equate power, status and success."

With the growth of male grooming products rapidly on the increase and with 50% of men suffering thinning hair before they reach the big 50 it's no wonder that men are keen to preen and make the most of their crowning glory.

Corinne also comments "Declining hair can denote declining attractiveness, at least psychologically, as self image is crucially intertwined with self-worth in today's competitive, image conscious world."

While hair loss can have a big impact on self-esteem there are many causes that can bring it on from stress or diet to the modern hair styling and heat treatments. But the main reason why men lose their hair is down to the dihydrotestosterone (DHT) that is produced naturally by the male body, which inhibits hair growth and prevents nutrients from reaching the hair follicle.

Dr David Kingsley, world renowned trichologist (hair and scalp expert) and author of "The Hair-Loss Cure: A Self-Help Guide" says "Hair loss is a devastating problem to have. I see so many people whose self-esteem is rock bottom because of problems with losing their hair. What I like about Nourkrin is that all the ingredients are naturally based giving people an alternative that will have no side effects"

Nourkrin MAN is for the prevention of thinning hair in men and reduces the transformation of testosterone to (DHT). It has the same ingredients as the phenomenally successful Nourkrin Extra Strength (deep sea marine protein blended with an organic, soluble silica and vitamin C), to make a unique hair nutrition programme but with the inclusion of Fenugreek and Omega 3. Fenugreek is a natural herb which is proven' to reduce DHT inhibitors and increase the dilation of blood vessels to the scalp, which means there is an improved blood circulation and nutrient supply therefore keeping the hair follicles healthy and full of nutrients.

Nourkrin MAN costs £49.95 for one months supply and is available from Boots, independent pharmacies and health food stores or visiting www.nourkrin.com



ENDS

Notes to editors:
Expert comment from Dr David Kingsley (world renowned trichologist), Corinne Sweet (psychologist), Beverly C MBE and hairdresser.
Case studies available on request.


Issued by: Partners in PR
On Behalf of: Direct Beauty Products
Press contacts: Jackie@partnersinpr.co.uk, 01409 281749
juliefisherpr@homecall.co.uk 01344 750369



This press release was distributed by ResponseSource Press Release Wire on behalf of Partners in PR Ltd in the following categories: Men's Interest, Health, Women's Interest & Beauty, Medical & Pharmaceutical, for more information visit https://pressreleasewire.responsesource.com/about.