ScanSafe data confirms what security professionals have long feared - roaming workers up to no good on web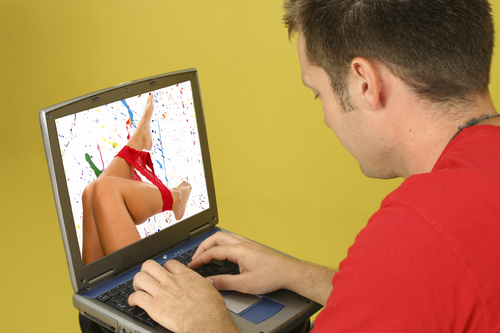 Amanda Hassall, Director
Six Degrees Limited
Tel: +44 (0)1628 480280/+44 (0)7855 359889
Skype name: MandyHass

Those working from outside the office request porn websites 2.5 times more often than in-office counterparts and request illegal file sharing sites 8.5 times more often

LONDON , UK - April 17, 2008 – In data released today, ScanSafe has confirmed the long held belief that employees are engaging in risky web surfing when working outside the office. The company found that roaming laptop users are much more likely to try to access illegal file sharing sites, porn sites and other questionable content putting employers at risk of legal liability and exposure to malware.

An analysis of eight billion web requests processed by the company in March confirms that roaming workers visit these websites significantly more when they are outside the office.

Specifically, roaming workers visit the following sites more than their colleagues in the office:

- Illegal file sharing sites 8.5 times more often
- Porn sites 2.5 times more often
- Extreme websites (sites with extremely graphic content) 5.2 times more often
- Illegal activities sites (eg. sites with information on building explosives) 3.9 times more often

"It's no surprise that web browsing habits change when employees are outside of the physical confines of their office and away from the watchful eye of supervisors and colleagues," says Dan Nadir, vice president of product strategy at ScanSafe.

"What is surprising is that there is such a huge increase in requests for what most organisations would deem highly offensive sites and in some cases illegal content – including the download of copyrighted material. If your employees are using a corporate-issued laptop to download illegal music files from home, your organisation could be liable."

Interestingly, there is one category of sites that remote employees are less likely to visit when they are out of the office – banking sites. According to the data, roaming employees are 66 per cent less likely to visit an online banking site.

According to ScanSafe many companies are not securing web use for their remote workers. Extending security solutions for roaming laptop users is complex, hard to maintain, expensive, and falls short of offering full 'roaming' protection. In January, ScanSafe launched Anywhere+, the world's first ever software-as-a-service (Saas) web security providing real-time protection from malware and enforcement of acceptable Internet usage policies for all users surfing the Web regardless of their location.

"Roaming Workers – The Weakest Link in Corporate Web Security," a white paper outlining the productivity and security issues raised by roaming workers is also available at http://www.scansafe.com/__data/assets/pdf_file/7301/Roaming_....

For more information on Anywhere+, visit http://www.scansafe.com/anywhereplus3/index.

About ScanSafe

ScanSafe is the largest global provider of Web Security-as-a-Service, ensuring a safe and productive Internet environment for businesses. ScanSafe solutions keep viruses and spyware off corporate networks and allow businesses to control and secure the use of the Web and instant messaging. As a fully managed service, ScanSafe's solutions require no hardware, upfront capital costs or maintenance and provide unparalleled real-time threat protection. Powered by its proactive, multilayered Outbreak Intelligence TM threat detection technology, ScanSafe scans more than 8 billion Web requests and blocks 80 million threats each month for customers in over 50 countries.

With offices in London and San Mateo, California, ScanSafe is privately owned and financed by Benchmark Capital and Scale Venture Partners. The company received a 2007 CODiE award for Best Software as a Service Solution, the 2007 SC Magazine Europe Award for Best Content Security Solution and was named one of Red Herring's Top 100 Technology companies.

For more information, visit www.scansafe.com.

This press release was distributed by ResponseSource Press Release Wire on behalf of Six Degrees Limited in the following categories: Computing & Telecoms, for more information visit https://pressreleasewire.responsesource.com/about.