Help the Aged goes fundraising online with CSR-backed auction!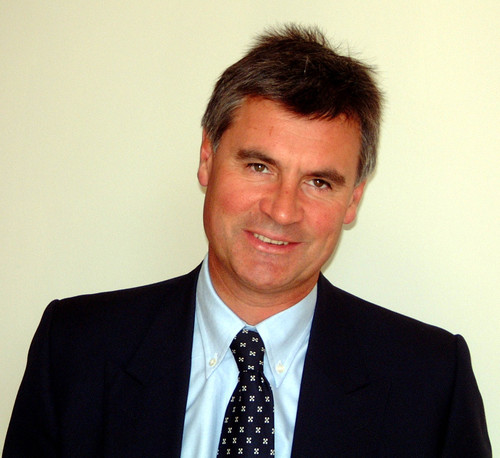 Help the Aged has teamed up with internet charity auction provider Charity2Charity to increase fundraising revenue and improve the lives of older people in the UK and overseas. Charity2Charity offers a valuable online platform for charities to collect donations and promote sale items to anyone wishing to support a specific cause. It also enables ordinary consumers to acquire goods whilst benefiting a worthy cause.

Charity2Charity will provide Help the Aged with a dedicated microsite with unlimited capacity for online auction functionality that is available 24/7 every day of the year. This 'anytime' facility will allow the charity to auction the many valuable and unique items donated from corporate sponsors and individuals all year round, instead of having to wait for occasional or one-off annual fundraising events.

For items that are not being sold at auction, Charity2Charity has also provided an online store to sell items on behalf of Help the Aged in order to help fund the Charity's vital work.

Comments Steve Bailey, chairman of Charity2Charity: "We are pleased to be working with the third sector in helping them harness the power of the internet. By providing them with a portal using cutting-edge technology we can continually meet the wants and needs of Help the Aged and their customers.

"We are dedicated to providing the highest level of reliability, service and support to our clients. This initiative allows corporate donors to have a very tangible way of demonstrating and accelerating their Corporate Social Responsibility (CSR) programme. It is truly CSR in action."

As a result of becoming a member of the Charity2Charity community, Help the Aged has partnered with one of the UK's leading marketing and advertising agencies specialising in theatre and live entertainment, EMG Marketing & Media Ltd.

EMG has donated four tickets for the acclaimed West End play, 'Visiting Mr Green' by Jeff Barons at Trafalgar Studios, Whitehall on Saturday 3rd May 2008. Starring Warren Mitchell, the play centres on a reckless driver ordered to carry out community service at a retirement home. Bidding for these tickets ends 30th April 2008 with 80 percent of the net profit going direct to Help the Aged.

For more information visit www.charity2charity.com.

Additional information:

Charity2Charity

Charity2Charity provides the third sector with an innovative and dynamic internet charity auction platform and an optional online shop using the most advanced technology available. The charity benefits from this technology whilst incurring absolutely no capital or operating expenditure. They receive 80% of the sales proceeds without any risk or outlay on their part.

By working closely with auctioneers, software developers, consultants, and industry leaders Charity2Charity's experienced team has built an efficient and user-friendly service. Its service gives supporting charities the ability to broadcast their sales over the internet in real-time to anyone wishing to support their specific cause or just an ordinary consumer hunting for a bargain.

Visit www.charity2charity.com.

Help the Aged

Help the Aged is the charity fighting to free disadvantaged older people in the UK and overseas from poverty, isolation and neglect. It campaigns to raise public awareness of the issues affecting older people and to bring about policy change. The Charity delivers a range of services: information and advice, home support and community living, including international development work. Help the Aged also carries out vital research into the causes of certain diseases and disabilities in later life, and works to find lasting solutions to them.

Visit www.helptheaged.org.uk.

EMG Marketing & Media Ltd

Since launching in October 2004, EMG Marketing & Media Ltd have quickly established themselves as one of the UK's leading marketing and advertising agencies specialising in theatre and live entertainment. Their involvement and strategic approach is tailored to fit each campaign and each client – transforming your thoughts and aspirations into practical ideas and marketing solutions.

Visit www.emg-ents.com.


For more information please contact:

Katie McBreen
Friday's Media Group, 18 Soho Square, London, W1D 3QL
Telephone: 0207 268 3794
Email: Katiem@fridays-group.co.uk

This press release was distributed by ResponseSource Press Release Wire on behalf of Friday's Media Group in the following categories: Consumer Technology, Personal Finance, Business & Finance, for more information visit https://pressreleasewire.responsesource.com/about.