The UK's finest eco clothing swap-shop adds a personal shopper to its long list of helpful tools when swapping clothes online.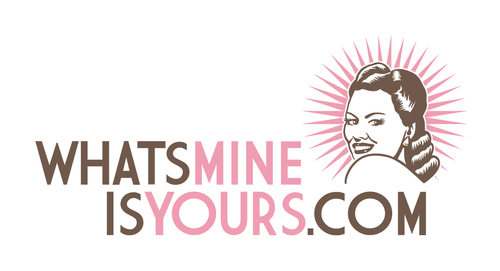 Where do your old clothes go? Are you a thrower? Are you a hoarder? Or do you do the right thing and hand them into the charity shop like a good girl?

There is a new craze sweeping the nation, and whatsmineisyours.com the fashionable, eco-friendly shopping website kicked it all off in 2004 when they allowed the public to swap, buy and sell clothes on-line.

Whatsmineisyours.com is the original and first British fashion swap website, always at the forefront of the swapping revolution with over 13,000 members swapping thousands of items each month. It has built a reputation as the style savvy site to visit if you're looking to build up, edit down or simply replace your current wardrobe. Whatsmineisyours.com is completely FREE to join and SWAP, giving eco fashionista's the chance to trade without spending money.

Unlike its newly founded competitors, whatsmineisyours.com is a slick site that offers its large membership base some fashion extra's to make swapping easy. Each user will have access to the free 'ASK JUDY' section where personal shoppers and fashion stylists give helpful advice and style tips to anyone who needs some style counselling. Users can also take advantage of the unique 'WISH LIST' allowing them to post the items they wish they had so other members can offer them a decent swap. Also included is a 'MEMBERS' FORUM' allowing users to communicate independently between themselves' creating an exciting opportunity for the cross-pollination of sartorial junkies.

Whatsmineisyours.com rejects the term 'throw away' fashion. We believe that every item can go on a series of journeys from one loving owner to the next. So, next time you decide you no longer love something, don't throw it away, add it to whatsmineisyours.com and watch it go to a new home.

Founded in 2004 by fashionista, stylist and personal shopper, Judy Berger, whatsmineisyours.com was launched as a reaction to the limitations posed by existing consumer websites. Judy wanted to appeal to the more 'fashion literate', to create a community between like-minded style addicts, and to make it easy to consume and indulge whilst remaining eco-conscious.

Whatsmineisyours.com has always championed the idea of community and actively encourages its members to buy, swap and sell in a fun and sociable way. This has now been extended into Boutiques which encourages members to support new talent, and who knows? Maybe even discover the next big thing.

With over 3 years of swap history and now armed with the knowledge and know-how as to what builds a great swap site, whatsmineisyours.com has developed a unique way of allowing people to easily swap quality items without compromising on the look and feel of the site.

With a cult following of over 13,000 registered members, whatsmineisyours.com now houses 3 separate sections:

• Swap - The original whatsmineisyours.com ethos, eco-conscious swapping of clothing and furniture.

• Buy & Sell - A feature differing to the countless other selling sites due to our dedication to quality vintage and contemporary goods.

• Boutiques - whatsmineisyours.com will support and nurture up-and-coming new designers and vintage sellers through this section, providing a much needed portal for new talent to gain exposure for their products.

Judy Berger and whatsmineisyours.com are regularly featured in the press recently including: The Independent, Marie Claire, Grazia and on BBC TV Breakfast news, The Clothes Show and BBC 3's Spendaholics.

Log on and explore whatsmineisyours.com.

For further information please contact Dominique Taylor:

Direct Line: 0113 2451 893
Mobile: 0784 6643549
Email: press@whatsmineisyours.com
Address: Mill 7, Mabgate Mills, Leeds, LS9 7DZ

This press release was distributed by ResponseSource Press Release Wire on behalf of Whatsmineisyours.com in the following categories: Women's Interest & Beauty, Environment & Nature, Retail & Fashion, for more information visit https://pressreleasewire.responsesource.com/about.