New Teen Vampire Graphic Novel Series - Vampress Girls, City of the Lost Souls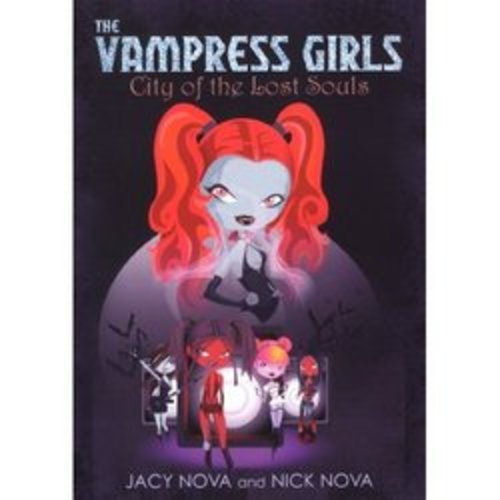 Hollywood, California April 30, 2008

The final battle for the heart and soul of rock and roll has begun. For the first time in rock history, the Vampire tribes bitter feud with the Demons and Witches will be told. The new graphic novel series, the Vampress Girls, City of the Lost Souls, hits bookshelves today, and will rip the lid off the music scenes dirty little secret.

Mortals for centuries have thought Vampires, Demons, and Witches were a myth or legend. What they didn't know, is they have walked freely amongst us since the beginning of time. Even now, they are deeply immersed in today's gritty rock and roll scene.

Each tribal member has carefully chosen his or her identity and hidden themselves as musicians, artists, actors, and writers. They use creativity as a source of protection, to either inspire hope in the Dreamers, or to give energy to the Lost Souls.

The new graphic novel series follows the modern day life of the Vampress Girls and their Mother Love. As a family, they are the sole protectors of the Vampress Code, a book that has been passed down for centuries and holds family secrets of the royal bloodlines that separate the Vampires from the Demons, and good from evil.

A web of intrigue, orchestrated by Demon tribe member, and callous record executive Shade, takes the Vampress Girls from the Hollywood clubs all the way to London, England.

The book is written by Jacy and Nick Nova, two members of the Vampire clan, descended from the House of Bergen in Norway. For centuries, members of the Nova family have represented the royal council in the House of Major Arcana. Their explosive new book, will reveal the truth behind the legendary tribes and the bitter battle between Vampires, Demons, and Witches.

The new graphic novel series is published by Kensington Publishing. It's available today for purchase at all major bookstores, online, and your local comic bookshops in the US, Canada, and Europe. You can purchase the book directly at www.vampressgirls.com as well.

For more information, please contact the author Jacy Nova, at jnova@plushmobile.com.
This press release was distributed by ResponseSource Press Release Wire on behalf of Plush Mobile in the following categories: Children & Teenagers, for more information visit https://pressreleasewire.responsesource.com/about.