ETHIOPIA IN TRADEMARK FIRST: NEW COFFEE BRAND UNVEILED TO BOOST INCOME OF NATION'S 15 MILLION COFFEE FARMERS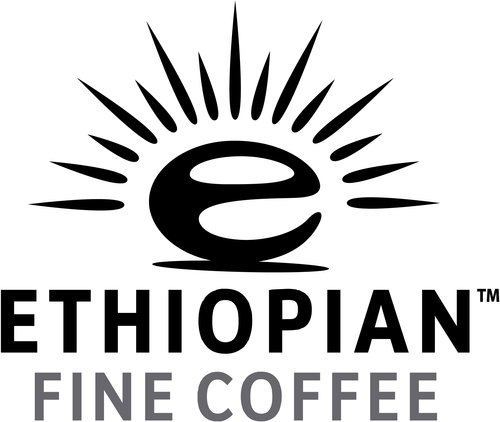 The Ethiopian Government today launches an innovative and radical new brand management program to champion its fine coffee export industry and the nation's unique, distinctive coffees. It is the first time that an African nation has undertaken such a contemporary approach to developing its economy through brand management, and begins a new era in Africa's economic development and independence.

Ethiopia is the historical birthplace of coffee, and exports more than 177,000 tonnes of coffee a year, representing about 15% of the world's total coffee production. However until now, the international promotion of these famous fine coffees has not been proactively managed by Ethiopia. While coffee professionals are very conscious of Ethiopia's distinctiveness, there is a significant opportunity to broaden consumer awareness and appreciation of coffee brands such as Yirgacheffe, Sidamo and Harar.

Leading brand specialist Brandhouse was commissioned to create a distinctive and easy-to-use brand identity system for Ethiopian Fine Coffees and for the three initial trademarked fine coffee brands that will be used wherever these coffees are distributed and sold.

The new brand identity comprises a central logo for Ethiopian Fine Coffee, which takes its inspiration from the coffee bean itself, together with individual designs for each of the coffee designations. Licensees are required to feature Ethiopia's new brand identity in their marketing as part of their licensee agreements.

Ethiopia's Trademarking and Licensing Initiative was launched in 2004 by a broad-based Stakeholders Group led by Getachew Mengistie, Director General of the Ethiopian Intellectual Property Office, and has made spectacular progress. This brand unveiling marks a highly visible and tangible dimension of the Initiative.

Getachew Mengistie says: "This is a landmark moment for Ethiopia. We are proud to be proactively projecting the identity of Ethiopian Fine Coffee in this way. We salute our pioneer licensees who have committed to work with us to build consumer awareness. Their commitment represents an unprecedented level of investment in our brands and we are looking forward to seeing our coffee farmers reap the rewards in the short, medium and long term."

Crispin Reed, Managing Director of Brandhouse says: "We have always known the power that great brands can have commercially, but to apply strategic and creative thinking to a project of this scale and with such social benefit is incredible. Ethiopia must be congratulated on taking such a savvy and forward-thinking approach."

Licensing agreements are now in place with more than 70 companies in North America, Europe, Asia and Africa, with licensees committed to promoting Ethiopian Fine Coffees using the brand in their particular markets.

ENDS

For further information please contact:

Solomon or Anntonete on (202) 280 8730 or (202) 288 0321 or Liz Vater (UK) on + 44 7779 228969

Interviews available with:

• Getachew Mengistie, Ethiopian IP Office
• Crispin Reed, Brandhouse

NOTES TO EDITORS:

Intangible assets – trademarks, patents etc – are now the source of more than 75% of the income of the world's leading corporations.

Brandhouse is one of the world's leading branding agencies. It works with organizations such as Mars, Unilever and GSK.

This press release was distributed by ResponseSource Press Release Wire on behalf of Gabriel Communications (London) in the following categories: Environment & Nature, Food & Drink, Business & Finance, Farming & Animals, Retail & Fashion, Public Sector, Third Sector & Legal, for more information visit https://pressreleasewire.responsesource.com/about.