Expensive festival kit responsible for bum-bag revival, says Swinton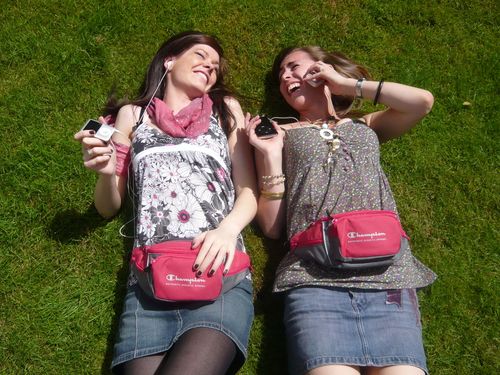 Swinton reveals that the average festival goer's kit is worth over £500:

As Glastonbury kicks off this year's festival season, bum bags are set to make a comeback as the must have fashion item, combining festival chic with security conscious style.

Generally associated with snap happy American tourists and countryside ramblers, bum bags are now selling like hotcakes on style websites such as ASOS - tipped as the must have accessory for festival loving celebrities including Kate Moss.

With the average festival goers clobber now totalling over £500, Swinton the UK's leading high street insurance retailer is hoping festival revellers will catch on to the bum bag craze and is encouraging party goers to use them to keep expensive items safe and secure.

Steve Chelton, from Swinton's insurer development team, said: "Festival goers have evolved into a high tech breed of 21st century partiers – overloading themselves with expensive and state of the art digital cameras, mobile phones, blackberries and iPods. With so much expensive kit around, a bum bag is a great way to keep everything safe. Insuring your stuff also provides peace of mind and enables you to concentrate on the greater festival issues – like trying to find a clean toilet!"

Today's party goers can protect their belongings with travel insurance for festival or camping breaks. Swinton's travel policy is available for about a fiver and can be purchased in one of its 470 branches or through its website.

Swinton's top 10 benefits of a bum bag
1. They protect items against sudden downpours
2. They are difficult for thieves to access
3. You can keep everything you need within one easy reach
4. When the inevitable fall in the Glastonbury mud occurs your belongings are still protected
5. They won't get in the way of your killer dance moves!
6. You can sleep with them on
7. They're so discreet you won't even notice its there
8. Because it's attached to your waist it's impossible to lose it.
9. You'll be at the cutting edge of festival fashion
10. They are the ultimate, retro accessory – what more reasons do you need?!

-ENDS-

Picture caption: Festival goers with their must have fashion accessory, the bum bag

Policy information
Prices for a single trip UK travel policy for two days start at just £5 and cover you for the following:
Single item cover up to £200 and up to a total of £300 for all valuables. Valuables include jewellery, gold, silver, precious metal or precious or semiprecious stone articles, watches, furs, cameras, camcorders, photographic, audio, video, computer, television and telecommunications equipment (including CDs, DVDs, tapes, films, cassettes, cartridges and headphones), computer games and associated equipment, telescopes and binoculars.
A maximum total for a claim is £1,500

Notes to editors
For further information please contact Adele Mandy, Pete Wrathmell or Lucy Sinclair at SKV PR on Tel: 0161 838 7770 or email: adele.mandy@skvpr.co.uk

About Swinton
• With 470 branches nationwide Swinton is the largest high street insurance retailer
• Unlike many other companies in the financial services industry, Swinton is committed to keeping its branches open for business, and part of the community
• Swinton provides a one-stop-shop for the insurance and related needs of its clients, offering home, car, caravan, business, holiday, motorbike and even classic car insurance
• With a dedicated team of advisors on hand at every branch to search a panel of insurers to offer quality cover at competitive rates
• Swinton offers a 'clicks and bricks' approach to insurance - online prices with a high street presence.


This press release was distributed by ResponseSource Press Release Wire on behalf of SKV Communications Ltd in the following categories: Entertainment & Arts, Personal Finance, Travel, for more information visit https://pressreleasewire.responsesource.com/about.