DeRisk Opens Indian GRC Systems Operation Following Partnership With Achiever Business Solutionss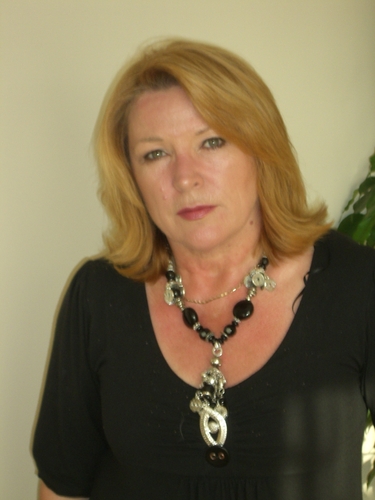 Chennai, July 14th, 2008: DeRisk IT Solutions Private Limited (DeRisk IT) is launching a new operation in India, to introduce GRC (Governance Risk and Compliance) technology to the Indian market. DeRisk IT will also provide a broad range of IT services including: Security, Audit and Quality Assurance Solutions.

The move follows the appointment of DeRisk IT as the new Authorized Partner in India by Achiever Business Solutions, the recognised European leader in Governance Risk & Compliance (GRC) management software. Under the terms of the partnership agreement, DeRisk IT will provide the widely acclaimed AchieverPlus GRC solution to the Indian, Middle East & Asia Pacific markets.

To do this, DeRisk IT will exploit its position as a key player across different verticals markets including such commercial heavyweights as: Cadbury, NYK lines, CocaCola, Exon, Mobil and many more. The tie up reflects an increasing demand for GRC systems among the many multi-national companies that have a base in India. DeRisk IT will also provide full sales and support services for Achiever Business Solutions and therein expand Achiever Business Solutions' growing presence as an international market leader.

AchieverPlus software provides a single point of access for GRC management for all areas of risk management, compliance management and regulatory affairs, including quality, health and safety, financial, IT security and environmental management, across the enterprise.

Combining power and flexibility with Microsoft's .NET technology, AchieverPlus provides a unique management gateway that can easily be embedded into an organization's existing processes without disrupting working practices. The system unifies all the organization's disparate standards, policies and resources across any number of sites and locations.

Multiple areas of compliance can be included such as regulatory, legislative and best practice, encompassing many industry standards. Specific solutions for the most highly regulated business areas include: Sarbanes Oxley, Life Sciences (FDA 21 CFR Part 11), ISO 9001, ISO 14001 / 18001 and more.

Traditionally, with disparate point solutions managing each area of compliance, users would have to search multiple systems to identify their tasks and alerts. This can lead to errors and omissions and increase the amount of time spent on managing tasks. In addition, many organisations have seen the regulatory and compliance functions purely in terms of document management and not as a requirement for a dynamic and proactive management tool. AchieverPlus answers the need of those organisations seeking an effective integrated GRC management tool that utilises the full capabilities and agility of .Net technology.

Commenting on the tie-up Sathya Praveen, Director, DeRisk IT noted: "Teaming up with Achiever Business Solutions to extend GRC services to Indian companies and other MNCs will enable us to provide a complete solution at the highest level to a blue-chip client base."

For her part, Cherry Rance, Marketing & Strategic Alliances Manager, Achiever Business Solutions , added: "Many companies in India are now global players and are subject to the same pressures, in terms of governance, risk and compliance, as companies in any other part of the world. We are delighted therefore to partner with DeRisk IT as they bring with them an enormous knowledge and experience of the Indian market across numerous industry sectors. We are confident that DeRisk IT will capitalise upon the huge demand in India for cutting-edge, enterprise-wide GRC systems."

DeRisk IT's Chief Executive Officer, S Senthil Kumaran, echoed Rance's comments adding: "Indian businesses are generally, considered as not-so-serious about compliance. However, this is in no way a true reflection as most have woken up to the reality that effective Governance, Risk and Compliance management is critical to success. With this fundamental change of approach, the market has widened considerably and businesses are actively looking for solutions. The knowledge and competencies of DeRisk IT combined with the AchieverPlus range makes for a perfect fit."

About Achiever Business Solutions

Achiever is a business unit within The Sword Group.

To date Achiever Plus software addresses 38+ areas of legislative, regulatory and best practice requirements within the GRC framework.
Achiever continues to invest in research and development to ensure that Achiever Plus technology meets these GRC requirements today and is flexible enough to fully absorb the future's growing and evolving GRC demands.

Our mission is to support our customers' goals for effective management of business critical controls, measurement and reporting, whilst delivering business improvement across the enterprise.

With over 600 active clients across the globe, Achiever has a proven track record having uniquely provided business management software solutions since 1993. Steady growth has funded continuing development of what is now a fully unified Governance Risk and Compliance management solution - Achiever Plus, capable of meeting complex Governance Risk and Compliance management requirements and business improvement demands across a diverse range of industry sectors. Achiever Plus is also capable of managing adherence to multiple legislative, regulatory and best practice demands. Because Achiever Plus is fast to deploy and easy to manage, customers realize immediate benefit, and return on investment is typically achieved from within three months to one year of implementation.
Achiever Business Solutions is the leading European GRC vendor and this is reflected in market overviews by a number of industry analysts including Gartner.

About Sword

The Sword Group is an International IT Products and Services Company that was founded in December 2000 by its Chairman, Jacques MOTTARD.
Jacques' vision is for Sword to become the best performing global Product and Services Company by identifying, anticipating and satisfying customer requirements whilst delivering profitability year on year and returning exceptional value to all stakeholders. Sword currently employs 1700+ staff across 11 countries.

CONTACT:

Cherry Rance, Achiever Business Solutions Tel: +44 (0)1420 547 507 e-mail: cherry.rance@achieverplus.com WWW: http://www.achieverplus.com

Leigh Richards, The Right Image Tel: +44 (0)7758 372 527 e-mail: leigh.richards@therightimage.eu Sword WWW: http://www.sword-group.

This press release was distributed by ResponseSource Press Release Wire on behalf of Achiever Business Solutions Ltd in the following categories: Business & Finance, Computing & Telecoms, for more information visit https://pressreleasewire.responsesource.com/about.