ONE IN FIVE RELY ENTIRELY ON INTERNET FRIENDSHIPS THIS SUMMER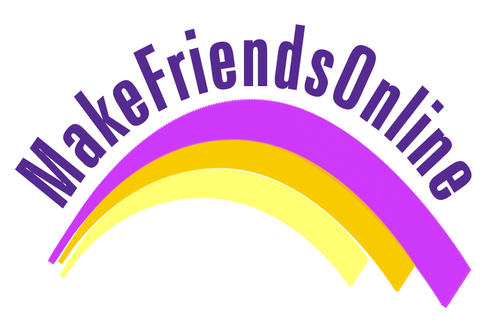 We often hear how fear, isolation and ever increasing dangers make it difficult to meet people in today's society and a new survey released today seems to support that claim.

Dating & Friendship website www.makefriendsonline.com polled 25,000 members and discovered an astounding 18% no longer feel able to meet people in any of the 'traditional' ways. This has resulted in almost one in five of those questioned turning to the internet as the sole source of all their social opportunities.

Whilst commentators may differ as to whether net socialising is a positive thing, it's still good to see our basic human urge to socialise has overcome the odds, particularly when the figures reveal previously isolated groups are able to contribute to, and are readily included in this social revolution.

Age is no longer an issue with the largest net-dependent age group being makefriendsonline's over-60's community, 23% of whom rely entirely on the internet for social opportunities.

Additional breakdowns revealed:

· The very highest and very lowest wage earners were more likely to be net-dependant than middle salary earners.

· The worst affected town in the UK appears to be Barking with a full third (36%) of respondents unable to find offline socialising opportunities and relying enitrely on net-introductions; that's more than double the national average of 17%.

· The starsign most likely to depend entirely on the net for socialising is Virgo.

· Bisexuals and Gays are 50% more likely to rely entirely on net introductions than their Heterosexual counterparts.

· A quarter of Smokers questioned said they depended on the net for introductions, probably due to the smoking ban.

Perhaps less surprising, the gender breakdowns showed more men than women relying on dating & friendship sites, with 20% of male respondents depending entirely on the net for introductions compared to 15% of women. So if you ladies are out this weekend and wonder where all the men have gone, pop home and log on instead!

Media Contact:

Tina Willoughby, Marketing Manager, MakeFriendsOnline.com
Email: tina@makefriendsonline.com
Tel: 020 8539 2371

Research:

Makefriendsonline.com polled 25,083 members over a two week period. Detailed stats & breakdowns available on request.

Past surveys are available as a free Press Resource at http://news.makefriendsonline.com/dating_and_social_network/...

About Makefriendsonline

Launched in 2000, Make Friends Online now has over a million members primarily from the UK and Ireland, with worldwide membership increasing rapidly. Affectionately known as MFO to it's huge enthusiastic crowd of regulars, who treat the site more like the local pub than an online dating agency, it has claimed thousands of friendships, relationships, engagements, marriages, and even MFO babies.


This press release was distributed by ResponseSource Press Release Wire on behalf of Woowise in the following categories: Men's Interest, Leisure & Hobbies, Women's Interest & Beauty, Motoring, Retail & Fashion, for more information visit https://pressreleasewire.responsesource.com/about.