The Water Powered Car Race Heats Up Still Further...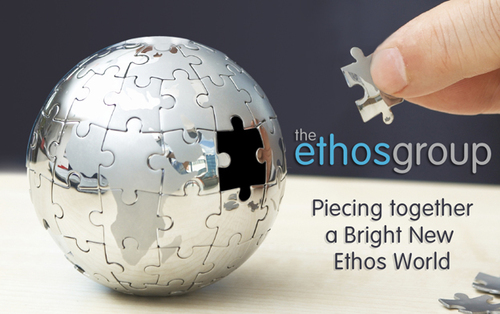 NEWSWIRE // FOR IMMEDIATE RELEASE

22.07.2008 - Tägerwilen, Switzerland

The Water Powered Car Race Heats Up Still Further...

Latest HHO water powered car news in from Sri Lanka...

"The specialty of my invention is its ability to produce this energy from water with a minimal electric current of barely 0.5 amperes, which was not possible earlier," Thushara says.

http://www.dailynews.lk/2008/07/16/news12.asp

http://uk.youtube.com/watch?v=g_7S48Mu_H4

The Ethos Group have finished their preliminary negotiations and CEO Peter Aldred flies back to Manila to meet with Daniel Dingle for their next meeting on 08.08.08.

www.dinglefoundation.com

"We have been absolutely amazed by the ever-growing list of Haulage firms, mining companies, bus companies, taxi firms and private users the world over queuing up to be one of the first to try our new Ethos HydroGenX systems", says Ethos CEO Peter Aldred. Who continued "Who can blame them; I still remember when fuel was 50p a gallon... then 50p a litre... then £5 a gallon... It's a joke; but seriously, nobody's laughing anymore. Oil recently hit $140 a barrel and commodity traders are banking on it breaking the $200 a barrel barrier by the end of the year. This is not only hitting motorists but everyone is suffering. The mining company that I am personally working with on fuel saving trials spend over $40 million a year on fuel and any positive steps they can take now to combat these almost daily increases has to be one of their highest priorities to protect their bottom line. Hydrogen IS the fuel of the future; it is here now and we should have been allowed to use it 30 years ago when Daniel Dingle first converted his car to run on ordinary tap water. Now, over 30 years further down the road of oil wars and global warming there is now no other viable alternative. Hydrogen is cheap, it is clean and it is safe - The time is now to demand it, it is our right!"

"This isn't a luxury item nor is it a fad, HydroGenX is already the most sought after cost reducing, environment saving, tax evading product that all users are searching for. Any website reporting on the hydrogen products which do the most for their user/readers will soon be reporting us... and now you know why..."

www.ethosfreeenergy.com

Other news: Ethos Share Prices UP 125% in 52 days - Investors delighted!

Share in the success of this rapidly expanding enterprise and enjoy making yourself some very healthy profits.

Hi Peter,

Being the skeptic that I am I was very hesitant in buying ethos shares. I do some trading on the stock market and there is no guarantee that you may make money. As a matter of fact you are more likely to lose money than make money. The ethos stock exchange has enhanced my portfolio with no risk. With continued growth of the ethos companies I would highly recommend buying ethos shares. For those skeptics out there I can assure you that there are profits for all.

I must say Peter that you are a true gentleman. You are very up front and easy to deal with. My buying and selling transactions were done without any problems. Again thank you for this great opportunity.

Regards,

JB- Canada.

Congrats on beating the financial sound barrier. Double your money in six weeks must be something of a record!

Thanks for forwarding the quote, Pete.

I would agree wholeheartedly with the sentiments expressed therein. You've kept your ethical intentions and your feet on the ground through thick and thin and I really appreciated it when I was having the occasional problem and you got back to me. That personal touch makes all the difference. Not too many CEO's are so 'user friendly'.

And speaking of gentlemen, I've always found the Canadians to be the nicest of people. Genuinely friendly and scrupulously honest. So you can be sure JB's recommendation comes from the heart.

Again, all the best,

Sam - Spain.

www.ethosexchange.com


Professor Gallant and the Russian Scientists are making excellent headway with Dimebone - the new hope for Alzheimer's Disease sufferers.

Hay fever pill may aid Alzheimer's patient

LONDON (UPI) -- A potential new weapon against Alzheimer's is nothing to sneeze at because it's a hay fever medication, British doctors said.

The antihistamine Dimebon improved brain function and memory in patients with early- to mid-stage Alzheimer's, The Sun reported Friday.

The Alzheimer's Research Trust, which assists many of the 500,000 British Alzheimer's patients, told the British newspaper no approved drug resulted in the improvements seen with Dimebon.

Dr. Rachelle Doody, who led research in Houston, told The Lancet medical journal, "There were clear benefits."

Ethos Head of R & D, Professor Gallant, has just started their Patent Application for their exciting new novel-compound derivative of the neuro-peptide 'Ignotine'. They already have the agreement from a world leading pharmaceutical company to commercially manufacture this brand new compound as soon as their Patent Application has been filed.


NEW Ethos Elevator - For when you need a Lift! The groups new wonder anti-depressant, without the unpleasant side-effects usually associated with conventional anti-depressant drugs, gets the thumbs up after initial trials.

New Ethos Offices open in California 08.08.08.

Ethos Pete, the Group's CEO, states that this is very significant date in the evolution of the group; "Number 8 has always been my lucky number and it is the Group's 8 year anniversary on 01.08.08 and it looks like we are spot on our target of getting our 8,000th member now, on or around that date. A week later comes 08.08.08 and we have chosen this date to launch our new offices in California along with my next meeting with Daniel Dingle. Things have never looked better and everything that we have been working on for the past 8 years is now evolving into something truly magical... Together we really are beginning to make an impact in changing this world for the better! This was my original dream and vision when I first set up the company 8 years ago and it's really wonderful to see all the different pieces of this amazing jigsaw puzzle falling into place. And what a truly amazing picture it looks too be sure..."

Want to know more - Visit the ethos group's new corporate website: www.ethoseu.com

Company Name: Ethosworld (Schweiz) GmbH

Hauptstr. 46,
CH-8274 Tägerwilen
Switzerland

Tel: +41 (0)71 669 1440
Fax: +41 (0)12 742 827

This press release was distributed by ResponseSource Press Release Wire on behalf of Ethos GmbH Schweiz in the following categories: Health, Environment & Nature, Consumer Technology, Motoring, Personal Finance, Business & Finance, Medical & Pharmaceutical, Public Sector, Third Sector & Legal, Manufacturing, Engineering & Energy, Computing & Telecoms, Transport & Logistics, Construction & Property, for more information visit https://pressreleasewire.responsesource.com/about.