Soaring UK pain levels revealed - Brits' pain levels reach a ten year high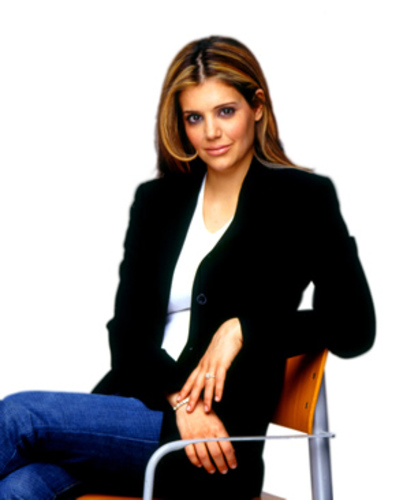 A new study(1) reveals that on average, each British woman now experiences a debilitating 56 bouts of common aches and pains every year with men closely behind on 41 bouts – that's more than one a week! From headaches, backaches and sports injuries to hangovers, period pain and toothache, adult Britain now suffers from 2.3 billion episodes of pain every year.

Leading celebrity psychologist, Dr Linda Papadopoulos explains: "This increase in common aches and pains could be a consequence of what seems to be an increasingly 'yo-yo' approach to our health, where our hectic and sometimes hedonistic lifestyles result in haphazard and inconsistent care for wellbeing, peppered with the occasional guilt-ridden health kick. This is becoming more and more prevalent amongst British women who seemingly want to have and do it all. We also know that British blokes are notoriously stubborn when it comes to tackling medical conditions, no matter how small."

Commissioned by Nurofen Express(2), the study also found that despite this increasing frequency of suffering, over 13 million(3) women could be suffering from pain unnecessarily as many of them are not administering pain relief quickly enough. 87% of women do not take a painkiller as soon as the pain occurs – the optimum time for taking an analgesic. Interestingly, nearly all UK men (89%) also don't take a painkiller as soon as the pain occurs, preferring to play caveman and deal with the pain.

Waiting before treating pain by even a couple of hours equates to over 97 hours of unnecessary agony per person each year, causing adult Britain to miss out on activities with friends, family or work. Whether it's being irritable with partners and children, underperforming at work or missing out on a night with the girls or boys, this undertreated pain is leaving people in 'pain limbo' on a regular basis.

Director of the NHS King's Headache Service at King's College Hospital, London, Dr Andrew Dowson explains: "Whilst it is very difficult to totally avoid pain, the key to optimum pain relief is to properly manage it when it does arrive. There's a lot of research suggesting that if you treat early you have a better chance of getting rid of the headache altogether".

"If you're going to need to take a treatment, your best bet is to take a fast-acting painkiller as early as possible and nip it in the bud. Of course, if you're in any doubt, just talk to your local pharmacist."

The results of this study have prompted experts to ask why people are not treating pain effectively, and are encouraging people to reappraise the way they manage their pain. Nurofen Express3 has developed a number of pain profile types to describe how women treat their pain. People can go to http://www.painprofiles.com to complete an interactive quiz and discover which profile matches their behaviour and receive some simple lifestyle tips from Dr Linda Papadopoulos.

The study, part of a European survey of over 8,500 adults, was commissioned to celebrate Nurofen's 25th birthday to help Britons realise the full potential of modern, fast-acting painkillers such as the latest edition to its range, Nurofen Express3.

Ends

For more information please contact:

Hannah O'Neill
Virgo HEALTH PR
Tel: 020 8939 2491
E: hannah.oneill@virgohealth.com

Kam Pearce
Virgo HEALTH PR
Tel: 020 8939 2482
Email: kam.pearce@virgohealth.com

Nurofen[http://www.painprofiles.com]

Nurofen Express comes in two easy-to-swallow formats: caplets and liquid capsules. Nurofen Express is also available in Double Strength formats which are only available from pharmacy. Products are available in a range of pack sizes, starting with Nurofen Express Liquid Capsules (10 capsules) at RRP £2.89. For more information on the Nurofen range, go to http://www.nurofen.co.uk. Contains ibuprofen. Always read the label.

Further Data (The survey population was 1,015 adults in the UK)

Men vs Women

• Over half (59%) of women would rather take a painkiller than suffer with pain compared to just 46% of men; proving that men prefer to grin (or moan) and bear it!

• Women are more likely to suffer from headaches than men, and tend to get headaches more frequently (53% of women experience headaches at least once a month, compared to 35% of men)

• Men are more likely to have frequent hangovers (once a month or more) than women (23% of men vs. 13% of women)

Painful Episodes

Compared to 1998, the number of people experiencing headaches has grown from 52% to 71%, and the number of Brits with back pain has grown from one in four (25%) to over a half (58%)2.

According to the data from the new study, British women experience the following pain in a year:

• 600 million mild or moderate headaches
• 544 million backaches
• 261 million sports or muscle injuries
• 245 million hangovers
• 234 million migraines or severe headaches
• 166 million painful colds, bouts of flu or sore throats
• 92 million toothache episodes

Period Pain

• British women experience 214 million painful periods per year
• The average British woman experiences 8 painful periods per year
• 40% experience a painful period every month

Treating Pain

People are more likely to treat painful conditions with painkillers than to not treat, and are more inclined to treat headaches than other types of pain:

• 89% treat migraine/severe headache
• 78% treat mild to moderate headaches
• 68% of women treat period pain
• 65% treat toothache
• 57% treat backache
• 52% treat sports injury/muscle pain
• 49% treat a hangover

Painkiller Selection

• The main influence on choice of painkiller is that the product is safe to take and without side effects (38%) and a trusted brand (38%). Some 36% also wanted quick pain relief. Other influences were:

- The painkiller is easy to take (e.g. easy to swallow): 35%
- The painkiller is suitable for all types of pain: 32%
- The painkiller is value for money: 30%
- Recommendation (from healthcare professional): 28%
- How long the pain relief lasts: 25%
- The painkiller targets a specific type of pain: 23%
- The painkiller is stronger than others available (from the outlet): 18%
- Recommendation from friends or family: 17%

European Comparisons

• People in the UK suffer hangovers significantly more often than in other countries (with 17% suffering a hangover at least once a month), followed by Spain (12%), Belgium (7%) and Germany (6%)

• People in Belgium (61%), France (58%) and Germany (56%) are most likely to delay taking painkillers, tending to only take painkillers for particularly severe pain

• People in Spain are least likely to delay, with over 50% taking painkillers as soon as pain occurs

More statistics and insights available

About Nurofen

Nurofen is a leader in the field of analgesics and in some countries is the number one selling branded oral painkiller. Ibuprofen, the active ingredient of Nurofen, was developed in the 1960s by three colleagues from Boots Pharmaceuticals. In 1969, ibuprofen was introduced as a prescription only medicine for treating muscular pain and other conditions. However, it became recognised as a safe and effective pain-reliever and in 1983, in the UK, ibuprofen was launched as an over-the-counter medicine under the trade name of Nurofen. The brand is now owned by Reckitt Benckiser Healthcare.

Notes:

1. EXPRESSing the Nation's Pain Survey. Commissioned by Reckitt Benckiser, the makers of Nurofen. Conducted Taylor Nelson Sofres plc between December 2007 and February 2008. The survey population was made up of 8,506 adults. This consisted of 1,015 in the UK whose data has been analysed for this press release

2. Nurofen Express, 256mg sodium ibuprofen tablets

3. Of the 80% of people that use painkillers in the UK (Source: IPOS U&A 2005), 65% of them are not taking them in the best way; either by not taking as often as stated on pack or under-dosing. Based on 25,269,000 British female adults, this equates to 13,139,880 British female adults who are not taking painkillers correctly – over a 12 month period.



This press release was distributed by ResponseSource Press Release Wire on behalf of Virgo Health PR in the following categories: Men's Interest, Health, Women's Interest & Beauty, for more information visit https://pressreleasewire.responsesource.com/about.