Future Facilities Announces Release 4 of 6SigmaDC: New release of popular software enables data centers to be designed and operated at higher levels of energy efficiency while reducing risk to IT assets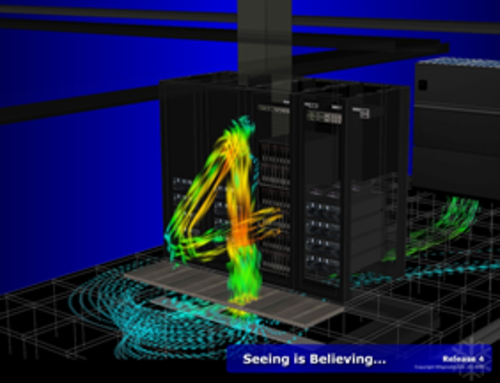 London, England; August 11 2008: Developed specifically for data center design and operations, the 6SigmaDC suite of CFD based software programs is already established as the most powerful 3D simulation tool in its class. The new release 4 features increased functionality and greater ease-of-use for all products in the 6SigmaDC family including; 6SigmaRoom, 6SigmaRack, 6SigmaManager and 6SigmaViewer.

Says Hassan Moezzi, CEO, Future Facilities Limited, "release 4 of 6SigmaDC represents major all around enhancements. Our unique status in providing leading-edge consultancy services has enabled us to address the real-world problems faced by the data center community in our development efforts. With energy costs escalating and greater public awareness of the impact of IT both upon the environment and availability of power, we anticipate that this new release will be of particular interest to companies who are concerned with reducing data center carbon footprint and producing better PUE or DCiE ratings."

6SigmaDC release 4 is the next step in establishing the concept of the Virtual Facility© as the vehicle for optimal design as well as the day-to-day operation of the modern Mission Critical Facility. The Virtual Facility© concept uses 3-D mathematical modeling for scientific validation of design assumptions as well as the assessment of the thermal and environmental impacts as data center equipment is upgraded and refreshed. As such, it provides a true cradle-to-grave methodology to optimize engineering decisions as well as to help with load capacity planning throughout the facility lifecycle.

"Without doubt, power and cooling remain the biggest challenge to those responsible for managing data centers. Effective cooling design not only ensures that all IT equipment is operated within the manufacturers' specifications, it also offers the best opportunity to increase overall facility efficiency. 6SigmaDC release 4 enables more in-depth analysis of design and layout options, helping to eliminate risk to IT equipment through powerful 3D modeling of the physical environment as well as critical power and cooling distribution," adds Moezzi.

The new release of 6SigmaDC provides support for sophisticated new flow devices, including an extended range of fans and diffusers to enable a more realistic representation within the Virtual Facility©. For example, it supports radial (electronically commutated), axial and swirling fans in addition to square, circular and swirling diffusers. The software is therefore equally applicable for those designing ventilation systems for occupied space such as dealer room and IT control suites as it is for those designing CRAC systems for data centers and communications rooms.

Other enhancements in 6SigmaDC release 4 include the incorporation of a new and unique auto recovery feature which can not only help protect the time and costs invested in data center designs, but also insure against lost productivity. Subsequent to an event such as a network failure or power outage, the new version of the software recovers all work up to the point of the shutdown enabling the user to recommence working without the loss of any data.

The new release of 6SigmaDC has also made it even easier for users to create animated 3D visualizations of data center designs and upgrades. For example, release 4 enables the user to produce accurate and realistic 3D walkthroughs to help communicate design intent, and then save them for distribution in popular file types such as .WMV and animated GIFs. This allows all stakeholders in the data center to participate in the design process, including those without access to specialist software.

Future Facilities has also improved the reporting functionality in 6SigmaDC release 4. The new release allows fully customizable reports of all analyses to be published at the touch of a button. This further enhances the usefulness of the application as those throughout the value chain from design and facilities to IT and executive management can access timely and detailed information effortlessly. 6SigmaDC 4 is available for immediate shipment. To watch an online demo, please go to http://www.futurefacilities.com

About Future Facilities

Future Facilities (http://www.futurefacilities.com) is a leading provider of powerful design, optimization and management software for mission critical facilities and data centers. The company's solutions are applied to ensure all capacity, efficiency and reliability criteria are met throughout all phases of the facility lifecycle.

For further information:

Hassan Moezzi
CEO,Future Facilities Limited
T: +44 (0) 20 7840 9540
E: info@futurefacilities.com
www.futurefacilities.com

Caption: Simulation based on velocity as calculated by Future Facilities 6SigmaDC software suite.
Editorial note: a high-resolution version of this image is available for download at http://www.futurefacilities.com/marketing/images/R4_300dpi.J...


This press release was distributed by ResponseSource Press Release Wire on behalf of Spa Communications in the following categories: Business & Finance, Computing & Telecoms, for more information visit https://pressreleasewire.responsesource.com/about.