Video Dating - a One Way Street?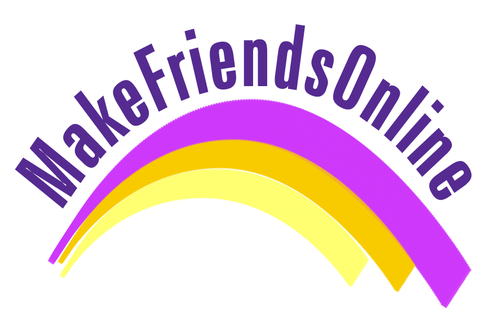 A year ago, dating & friendship site www.makefriendsonline.com asked its members if they would like the option to use Webcams on the site. Male respondents were keen to give it a go but the proposal met a resounding No from MFO's female members, 56% of whom not only did not want the option but voiced reservations about even joining a site which offered it.

One year on we see Webcam Dating in general and Video Speed Dating in particular being hyped as the latest 'thing' for online communities ……. makefriendsonline wondered if they'd misjudged their market. So this month the survey was repeated and the results illustrate an interesting trend, possibly not yet recognised by those more involved in the Webcam scene:

Overall, 72% of male respondents liked webcams and wanted to use them on dating sites. Sounds promising. Unfortunately however this clashes dramatically with an astounding 63% of female respondents who don't like webcams and most certainly don't want to use them on dating sites! Not only does this suggest men on cams might be increasingly talking to themselves, it also illustrates a marked trend with the percentage of women unwilling to use webcams increasing at a convincing rate.

The age group most open to Webcams was, perhaps unsurprisingly, the under-25s. But importantly for site owners, the current growth in online dating seems to be in the older age groups.

The increased availability of Webcam Sites was reflected in the overall results which show an additional 12% of women have tried Webcam Dating since the last survey. But of those, a massive two thirds didn't like it and wouldn't do it again. By comparison the Male figures remain fairly static, the majority being as willing and eager to use a webcam this year as they were last.

So the trend which was illustrated in last year's survey is only underlined one year on: More women have tried Webcam Dating and have confirmed the previous results with a resounding majority continuing to dislike the entire experience. Men, possibly less eloquent and more visually driven, were already geared up a year ago and remain as keen as ever, but without women it's a one way street.

Makefriendsonline MD, Martin Bysh commented 'In a market where it is notoriously difficult to attract and retain female users, makefriendsonline is very proud and protective of it's female membership, which at 51% is probably the best male/female ratio you'll find anywhere. We would not want to alienate our female members by offering a feature that makes them uncomfortable and certainly not one which would actively put them off joining our site. We will therefore not be adding webcams to MFO.'

And when asked if the men would still come to his site if they can't use their webcams, he added 'Ultimately, men visit Dating Sites to meet women. With our large database of happy female members and countless alternative features which those ladies are happy to use, we're confident we are meeting the fundamental requirements of all our potential customers and men will of course continue to find MFO a rewarding experience'.

Media Contact:

Tina Willoughby, PR Manager, MakeFriendsOnline.com
Email: tina@makefriendsonline.com
Tel: 020 8539 2371

Research:

Makefriendsonline.com polled 4,806 members over a two day period. Detailed stats & breakdowns available on request.

Past surveys are available as a free Press Resource at http://news.makefriendsonline.com/dating_and_social_network/...

About Makefriendsonline

Launched in 2000, Make Friends Online now has over a million members primarily from the UK and Ireland, with worldwide membership increasing rapidly. Affectionately known as MFO to it's huge enthusiastic crowd of regulars, who treat the site more like the local pub than an online dating agency, it has claimed thousands of friendships, relationships, engagements, marriages, and even MFO babies.

This press release was distributed by ResponseSource Press Release Wire on behalf of Woowise in the following categories: Consumer Technology, Computing & Telecoms, for more information visit https://pressreleasewire.responsesource.com/about.