INTEGRALIS AG ANNOUNCES REVENUE PROFIT UP 51.1%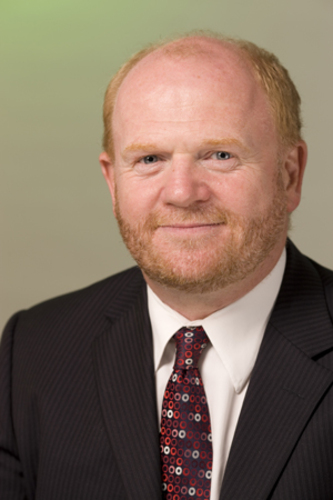 18.4% increase in revenues and highest order backlog in Integralis history

Theale, Reading – 14 August 2008 – The financial report for the first half of this year for leading IT security services provider Integralis shows an 18.4 percent increase in revenues with operating profit up 51.1 percent and a substantial increase in cash flow from operating activities to €2.6m, and the highest order backlog in the Company' history.

Graham Jones, UK MD at Integralis, says, "Despite worsening of global macroeconomic conditions in the second quarter of 2008, the IT security market remains robust, with the IT services market set to expand by 9.5 percent this year. These results demonstrate the success of our strategic move to invest in and further develop and expand our managed services operation."

In the second quarter, Integralis continued its successful start to fiscal 2008 unabated. Thus, consolidated revenues climbed by 18.4 percent to € 80.4 million in the first half (previous year € 68.0 million) and by 17.1 percent to € 41.1 million in the second quarter (previous year € 35.1 million).

This increase was achieved despite the strength of the Euro relative to sterling and the US dollar and the fact that the UK and US markets together contributed almost 59 percent to consolidated revenues.

As in the first quarter, non-recurring revenues grew somewhat more quickly than recurring revenues. The scalable recurring sources of revenues, namely Support Services and Managed Security Services (MSS), accounted for just under 39 percent of consolidated revenues. All sources of revenues were up year on year at the end of the first half of 2008.

The Group's existing core regions recorded sharp gains in revenues in the first half of 2008. Once again, the lion's share of consolidated revenues came from the United Kingdom and Germany, Austria, and Switzerland (GAS Region). Whereas the United Kingdom generated an increase of almost 25 percent in revenues in the first half of the year to € 34.8 million (previous year € 27.9 million), the percentage increase in the second quarter was even higher.

The GAS region recorded a 26 percent increase in revenues, contributing € 20.2 million (previous year € 16.0 million) to consolidated revenues. US business was also encouraging. With revenues up over 19 percent in the second quarter, the figure for the first half of 2008 stood at €12.5 million, up 8.5 percent on the previous year (€11.6 million).

Jones concludes, "The dampened global economy has not impeded the Integralis journey towards a sustained improvement in profitability. Total order volumes reached their highest level ever in the Group's history in the first half of 2008, and Integralis UK has recently gained the largest MSS contract ever in its history."

Leading IT market research institutes such as Gartner remain bullish about the IT services market. Accordingly, despite the economic challenges ahead, the Management Board reaffirms its previous guidance and expects revenue growth of 10 percent in tandem with a 50 percent improvement in EBIT over the previous year for 2008 as a whole.

-ends-

About Integralis AG

Integralis AG (listed in the Prime Standard of the German stock exchange, ticker symbol AAGN, ISIN DE0005155030) is the leading focused Global Security Services Provider. Integralis manages security responsibilities for small and mid-size companies, government bodies and large corporations allowing customers to concentrate on their core business.

We advise customers on their IT Security strategy delivering consultancy, audits, risk management, comprehensive 24/7 support and implementation of the most appropriate technology from leading vendors. Integralis also implements a wide range of Managed Security Services throughout their technology infrastructures on its customer's behalf.

Our growing corporate and government customers are supported by over 425 employees worldwide and an expanding network of 20 regional centres across Europe and the United States.

Information on Integralis is available at www.integralis.co.uk

Download images of Graham Jones, UK MD, Integralis:

Lo-res for web use:
www.globalmarketingevents.co.uk/integralisuk/pr_photography/...

Hi-res for print publication:
www.globalmarketingevents.co.uk/integralisuk/pr_photography/...

This press release was distributed by ResponseSource Press Release Wire on behalf of Insight Marketing Concepts in the following categories: Business & Finance, Computing & Telecoms, for more information visit https://pressreleasewire.responsesource.com/about.