Readathon 2008 has launched with new sponsor Bayard. Read and raise money for children!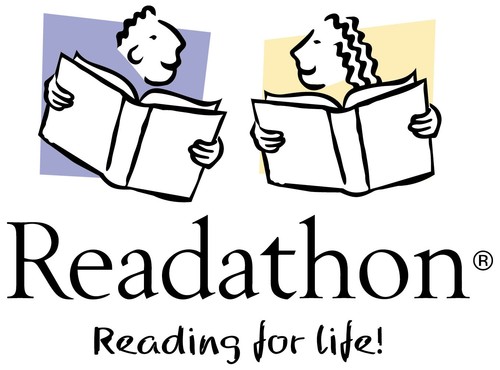 When Readathon was founded in 1983 its aim was to champion children's leisure reading, and raise money for charities to make the lives of very ill children better. Readathon believed then, and still does, that books deserve passionate support in the face of opposition from electronic wizardry. The stimulus books give to children's imaginations is far too important to lose.

The concept is very simple: children read books in exchange for pledges of money from their family and friends. All the money goes to CLIC Sargent and The Roald Dahl Foundation, who spend it primarily helping children in Britain suffering from cancer, Hodgkin's disease, leukaemia, epilepsy, blood disorders or acquired brain injury.

The total raised for charity since they started in 1984 is over £21 million. Readathon has helped to encourage millions of children to read recreationally and their successful record is due to the fact that children naturally like reading as well as always wanting to help other children in need.

Bayard shares this vision with Readathon and decided to sponsor the program this year again.

Bayard publishes a range of three very high-quality, educational and fun magazines, tailored to each age group:StoryBox(ages 3-6), AdventureBox(ages 6-9) and DiscoveryBox(ages 9-12). These magazines, which combine fiction, facts and fun in a unique way, are in their second decade of existence and count more than 36,000 faithful subscribers around the world.
In addition to donating money, Bayard is distributing 6000 copies of its publications to the teachers participating to Readathon to be shared in class and/or read by the pupils to raise money.
Parents, teachers and children, let's all join forces to make Readathon 2008 another huge success!

To find out more information about Readathon and how to take part go to www.readathon.org

To find out more about Bayard and its publications go to www.bayard-magazines.co.uk or write to contact@bayard-magazines.co.uk

This press release was distributed by ResponseSource Press Release Wire on behalf of Bayard Children's magazines - Gamme Box in the following categories: Children & Teenagers, Education & Human Resources, for more information visit https://pressreleasewire.responsesource.com/about.