New Hope For Parkinson's Disease Sufferers!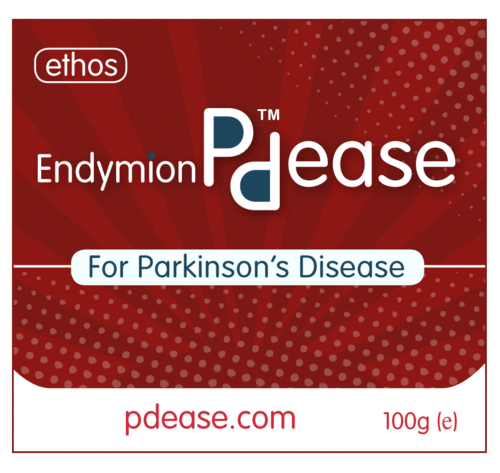 FOR IMMEDIATE RELEASE

Tägerwilen, Switzerland 16/10/2008 --/WORLD-WIRE/--

New Hope For Parkinson's Disease Sufferers!

Ethos, the Swiss based pharmaceutical company that made the headlines back in 2003 with their 'miracle eye drops' that dissolve cataracts naturally without the need for invasive surgery ( www.ethos.ag ) and again in 2006 with their 'miracle antiaging face cream' ( www.rejuvion.com ) have now made an incredible breakthrough for Parkinson's Disease sufferers the world over.

Finally, they have made a revolutionary new breakthrough in the treatment of Parkinson's Disease. Ethos Endymion PD Ease is NOT some new wonder drug but is an all natural substance found within all of our bodies that depletes with age. Ethos Endymion PD Ease is the purest form of this natural substance found anywhere in the world and is also certified as 'bio-active' by Professor Gallant and Professor Boldyrev who are the world leading authorities on this compound and who we have to thank for proving the beneficial effects it gives Parkinson's Disease sufferers through their latest clinical trial. Not all supplements are 99.9% pure like Ethos Endymion PD Ease and not all are bio-active; some are inert and do not possess the same unique cellular rejuvenating properties Ethos Endymion PD Ease does ( www.pdease.com ).

People with Parkinson's have a hard time doing things most of us take for granted: being able to walk and use our hands. With Parkinson's disease, daily life becomes first laborious, then impossible. Possibly even more debilitating, Parkinson's disease gradually deteriorates brain cells, so that thinking becomes more and more scrambled.

Ethos Endymion PD Ease crosses the blood-brain barrier where it goes to work repairing damage at a cellular level, which in turn helps to relieve the symptoms of Parkinson's Disease. For a much more detailed and technical explanation please review the Professor's paper under the RESEARCH menu option on ( www.pdease.com ).

This is the Ethos report from one patient in an earlier pilot study in the UK:

"I am no longer depressed or anxious and I have a more positive outlook... "

I was diagnosed with Parkinson's disease in June 2003. Not yet taking medication, I had the usual symptoms, shuffling gait, involuntary movement, depression and nervous anxiety. Approx. eight months ago I started taking Endymion and gradually my personal attitude has improved. I am no longer depressed or anxious and I have a more positive outlook.

I know there is not yet a cure for Parkinson's but I believe that Ethos Endymion has been responsible for improving my quality of life. Thank you.

Followed two years later by:

Parkinson's - No deterioration in 2 years since taking Ethos Endymion PD Ease!

Having been diagnosed with Parkinson's three years ago I started taking Endymion two years ago. Since then I have felt much healthier with no deterioration in my condition. In fact a friend of a friend enquired whether I'd had a facelift. What a boost to this 73yr old's ego. Thank you very much indeed. Words alone are not enough to express my appreciation for this product.

Ray Tustin - Redditch, UK

We spoke with Peter Aldred, the CEO of the Ethos Group, who told us "Our next step now is to work on formulating a Strategic Partner Alliance between Google founder Sergey Brin and Ethos to help us to "Spread the Word" world-wide and to raise the funding necessary to develop our next-generation neuro-peptide analogue derivatives of L-Carnosine which will ramp up the effects even further. We have already developed several new novel compound derivatives which we are currently in the process of patenting so that they will be unique to The Ethos Group."

Google co-founder Sergey Brin is getting a lot of attention for revealing that he is genetically pre-disposed to getting Parkinson's Disease. Brin let his wife test his DNA and found out about the Parkinson's link. He writes: "I know early in my life something I am substantially predisposed to. I now have the opportunity to adjust my life to reduce those odds (e.g. there is evidence that exercise may be protective against Parkinson's). I also have the opportunity to perform and support research into this disease long before it may affect me."

If Ethos and Brin strike up an alliance it will make a very powerful combination indeed; between them they will be able to step up to commercial scale production with their new drugs that will help literally millions of sufferers world wide to enjoy a far better quality of life.

In the meantime, Ethos Endymion PD Ease will give sufferers today dramatic improvements and you can read their complete clinical trial paper on their website: www.pdease.com

Ethos World GmbH Schweiz
Hauptstr. 46
CH-8274 Tägerwilen
Switzerland
Web: www.ethoseu.com
E-mail: sales@ethoseu.com

Swiss Tel: +41 71 669 1440
UK Tel: (+44) 01462 44 11 33
USA Tel: +1 951-723-4006
This press release was distributed by ResponseSource Press Release Wire on behalf of Ethos GmbH Schweiz in the following categories: Men's Interest, Health, Women's Interest & Beauty, Environment & Nature, Consumer Technology, Medical & Pharmaceutical, Media & Marketing, for more information visit https://pressreleasewire.responsesource.com/about.