(AMENDED) PUB LICENSEES BLED DRY, SAYS FERDINAND KELLY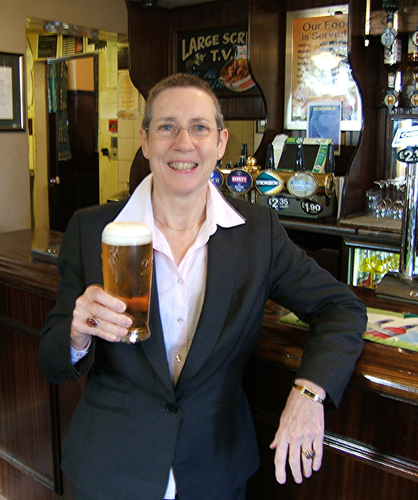 A commercial solicitor active in the pub sector says high rents imposed by Pubcos are bleeding publicans dry. These companies include Midlands based Punch Taverns and Enterprise Inns.

Key Facts:

β€' 24,000 of Britain's pubs are tied to Pubcos. Even though tied landlords can buy cheaper beer - the Tied pub landlords must buy all of their beer and some other supplies from the Pubco.

β€' Consequently the consumer is usually paying a significantly inflated price for a pint of beer, and tied pub landlords are being forced to sell beer at a loss.

β€' Around 27 pubs a week - just under four a day - are closing.

Sarah Ferdinand of Ferdinand Kelly, commercial solicitors, is an adviser to the Fair Pints Campaign which is lobbying Government to investigate the effect of pub rents and beer supply ties on licensees.

Sarah explained:-

β€œThe value of the pub companies depends on levels of rent that can be secured from licensees – hence the tendency for tenants to be bled dry by increased rents.

The hold that the pub companies have over licensees is in their control over what beer is supplied and at what price. However also at the heart of the issue for licensees are the rents they currently pay and their vulnerability to upward rent reviews. There is no doubt in my mind that many pub rents are too high. They are good for pubcos balance sheets, but the tenants are being bled dry.

I want to see:-

The forthcoming House of Commons Committee order an investigation into the pubcos effect on fair competition in the industry

Most importantly of all - a fair deal for licensees which should mean less pubs being forced to close."

The House of Commons announced a follow-up to the 2004 Report on pubcos this Autumn.

Ferdinand Kelly are specialists in commercial and competition law. They won a landmark case against a pubco when a proposed rent increase was defeated in open court.

To contact Sarah Ferdinand go to: www.ferdinandkelly.co.uk, telephone: 01827 893526 or email: sf@ferdinandkelly.co.uk.

For more information on the Fair Pint Campaign go to www.fairpint.org.uk

ENDS

Issued on behalf of Ferdinand Kelly Commercial Solicitors
Mob: 07967 686230

Contact: Sarah Ferdinand 01827 893526.

A reference to Mitchells & Butlers was erroneously made in a previous version of this press release. Please discount this and we apologise for any inconvenience caused.

Jpeg available on request from Ray Woods.

Background Information on previous cases taken up by Ferdinand Kelly:

A publican in Bristol renewed a 5-year lease. Old rent - Β£20,000 per annum; his Landlord was asking for renewal rent of Β£24,000; we got him a reduction to Β£16,000, with no rent reviews over the new 5-year term. His saving for the 5 years - Β£40,000.
A pub/club in London renewed a 5-year lease. Old rent was Β£62k; his Landlord was asking Β£82k in the new lease; we got him Β£46.5k over 5 years with no reviews. His saving over 5 years - Β£177.5k.

This press release was distributed by ResponseSource Press Release Wire on behalf of Marathana Marketing and PR Ltd in the following categories: Men's Interest, Women's Interest & Beauty, Food & Drink, Business & Finance, for more information visit https://pressreleasewire.responsesource.com/about.