Business needs to prepare for EU organic regulation changes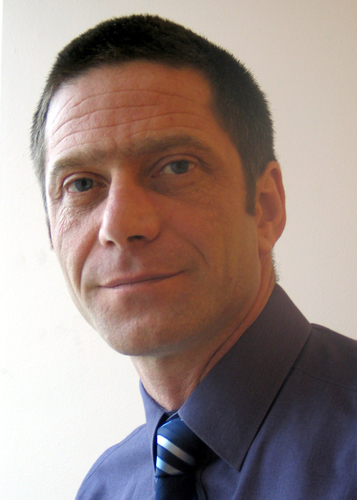 Looming changes to European organic regulations could catch out many businesses in the New Year, particularly wholesalers and warehousing operations, a leading certifier has warned.

From January 1, 2009 a new set of regulations will apply to the farming, processing and storage of organic food, which will see significant alterations to the existing rules in a number of areas.

Organic Farmers & Growers (OF&G), which was the first body accredited by the Government to inspect and licence organic food and farming in the UK, is concerned that this change is still not widely known throughout the sector and that farms and businesses may be unprepared.

OF&G chief executive, Richard Jacobs, explained: "The drafting of these regulations has been somewhat tortuous and even now not all aspects of them are clarified. However, they will come into force at the beginning of the New Year.

"It alarms us somewhat that discussion of this has been almost non-existent in the industry. We have been briefing our own licensees for a number of months now, as the new regulations have developed, but there seems to have been no pro-active attempts by Europe or Defra to highlight what is the most fundamental change to the organic rules for many years."

Mr Jacobs explained that many of the changes would be dealt with by information flowing down to licensees from their certifier, but there were still some areas where businesses were likely to be caught out.

"Wholesaling, storage and warehousing will be brought fully into the new regulations for the first time which, at the moment, is likely to be a huge surprise to many. Depending upon how they are categorised, these facilities are going to require varying levels of inspection and certification and if they are to be compliant they must begin the application process with a certification body before the New Year."

OF&G has been monitoring the new regulations on an ongoing basis and maintaining a dedicated section of its website with frequent updates on the changes at http://www.organicfarmers.org.uk/regulation.

Mr Jacobs added: "Our Certification Officers are briefed on the changes as they stand and we're geared-up to provide a swift and efficient service to the storage, warehousing and wholesale sector if they opt to use our services. Hopefully any disruption can be minimised but people need to start taking notice of this now."

ENDS

For more information please contact Mark Waugh, PR & Media Manager, Organic Farmers & Growers, at mark.waugh@organicfarmers.org.uk or call 01939 291800.

Additional notes:

- The new Organic Regulation will be in three parts: Council Regulation 834/2007 (principles of organic farming and the legal framework for the implementing rules); Commission Regulation 889/2008 (implementing rules); as yet un-numbered and incomplete importing rules.

- The new three-part regulation replaces the existing EU Organic Regulation (EU 2092/91).

- The Commission is still in the process of finalising the new regulation, which will include the requirement for an EU Organic logo to be included on packaging, to be introduced from July 31, 2010. The logo design has yet to be concluded as the original version resulted in a trademark conflict with Aldi supermarket.
See the following link for more information: http://www.organicfarmers.org.uk/news/news_more.php?id=173.

- The current official identifiers of the certification bodies will change. OF&G certification will cease to be identified as 'Organic Certification UK2' and will become 'GB Organic Certification 2' on packaging and official paperwork.
This press release was distributed by ResponseSource Press Release Wire on behalf of Organic Farmers & Growers in the following categories: Environment & Nature, Food & Drink, Farming & Animals, Retail & Fashion, Manufacturing, Engineering & Energy, Transport & Logistics, for more information visit https://pressreleasewire.responsesource.com/about.