In spite of tough times, Casall invests for the future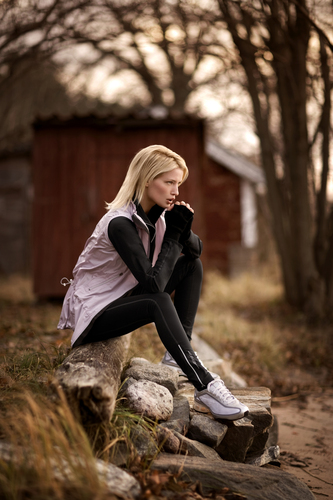 Press release November 2008

In spite of tough times, Casall invests for the future

- The Swedish Premium Sport company Casall has formed a partnership with former CEO of Donna Karan International and Marc Jacobs.

Casall enters a strategic and operating partnership with the New York based Aronsson Group. The objective of the partnership is to expand the Casall brand to new business areas and new markets.

Casall, Sweden's oldest sport company making premium fitness apparel and equipment, has announced today that they have formed a partnership with New York-based Aronsson group, owned by Jeffry Aronsson and Shauna Mei. Both Aronsson and Mei have extensive experience of developing and managing global luxury fashion brands.

Casall and Aronsson Group is going to launch Casall in several new markets, starting with the US market in spring 2010 and then into Asia and the Middle East. The Company will launch e-commerce in 2009 already, as a first step towards attracting an international customer base. In the coming years, Casall will also develop new product categories that are harmonious with Casall's Total Wellness Lifestyle.

- "In good times and bad times, we must not forget that we sell more than fitness apparel and equipment. We are sharing a concept of wellness and lifestyle that we have developed together with our customers. We believe that Aronsson Group's experience will give us a unique opportunity to establish and develop our brand in completely new markets," says Carl-Axel Surtevall, founder of Casall.

With extensive experience of building global brands, Jeffry Aronsson, who is half Swedish, is fascinated by Casall's unique emphasis on design, functionality and quality. As the former CEO of three international luxury fashion brands, Oscar de la Renta, Marc Jacobs and Donna Karan/DKNY, Jeffry Aronsson has a genuine understanding of how to manage brands and expand them into new markets and business areas. The same goes for Aronsson group's other partner Shauna Mei, former Goldman Sachs investment banker, who handled the sale of the high-end department stores group, Neiman Marcus Group.

- "We immediately saw huge potential in the company and an opportunity to expand the Casall Total Wellness Lifestyle globally. Casall stands for something uniquely Scandinavian where energy, sustainability and beauty are the values that make up the foundation of Casall's success for many years. Brand loyalty is extremely high and the Company has modernized and managed their heritage without losing sight of what the increasingly aware customer demands," says Jeffry Aronsson.

Long term partnership

The joint venture between Aronsson Group and Casall was finalized this past September. Since then, Aronsson Group has dived into the company to shore up its existing platform of branding, systems and processes in preparation for global expansion.

- "Our desire is to work as close as possible with Casall both strategically and operationally, to create a long term platform. That is why I now live in Stockholm and take part in every aspect in the company. At Aronsson Group, we invest human capital and expertise, not only financial resources. At Aronsson group and Casall, we do not want to be the largest, but strive to be the best in what we do in the market," says Shauna Mei.

In the early 1980's, Casall opened a new segment in the fitness market by introducing premium fitness apparel and equipment. By combining a high degree of fashion with quality, function and attention to details, Casall has managed to create a unique position in a market dominated by brands where functionality often overrides fashion. Casall is sold in over 18 countries around the world and offers apparel and equipment for fitness, running, golf, tennis, yoga/pilates and leisure, which makes up the Casall Total Wellness Lifestyle. By partnering with the Aronsson Group, the Company will bring the brand to the next level.

For further press information, please contact:
Kudos PR T: 020 7407 5112 E: kim@kudos.uk.net

About Casall
www.casall.co.uk

For more than 25 years Casall has combined functionality with great style. Casall does this by infusing fashion and innovation into its uncompromising standards for quality and performance with close attention to every detail. Casall is sold in over 18 countries around the world and offers apparel and equipment for fitness, running, golf, tennis, yoga/pilates and leisure. The Casall lifestyle is inspired by the Scandinavian values of simplicity, freshness, energy, sustainability and beauty. Casall marries these values with passion to create products, services and experiences with its three vital elements – design, functionality and quality – to give you a seamless and empowered experience in your active, healthy and beautiful life. This is our Total Wellness Lifestyle. Move your body, it moves your mind.

About Aronsson Group LLC

Aronsson Group LLC was founded by Jeffry Aronsson and Shauna Mei in late 2006 to engage in selective value-building collaborations in branded luxury lifestyle. Aronsson Groups invests in unique luxury brands that have a distinct creative vision and to transform them into successful global businesses. The Aronsson Group professionals have a diversified expertise and proven track records including investment in and building profitable luxury brands on a global basis while maintaining the delicate balance between science and art critical to this space. The Aronsson Group is headquartered in New York City. Since inception, Aronsson Group LLC has made investments in British designer brand Matthew Williamson and US designer brand Ginny H by Ginny Hilfiger. The company also advises strategic investors in China, Japan and the Middle East.
This press release was distributed by ResponseSource Press Release Wire on behalf of KUDOS@LBA Ltd in the following categories: Health, Leisure & Hobbies, Women's Interest & Beauty, Business & Finance, Media & Marketing, Retail & Fashion, for more information visit https://pressreleasewire.responsesource.com/about.