FEELING FRUITY - BUT ARE WE GETTING ENOUGH?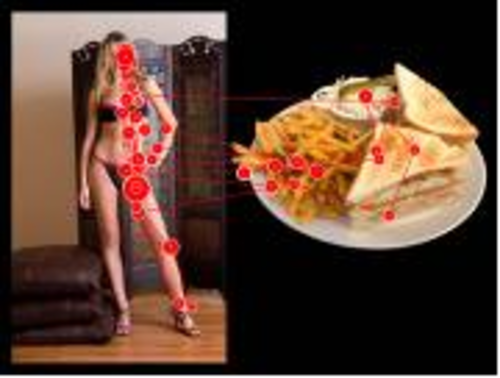 FEELING FRUITY – BUT ARE WE GETTING ENOUGH?
Research shows what you drink changes what you think!

Boy George once famously said he'd rather have a cup of tea than sex. And new research by the University of Sussex has found that your choice of beverage can impact on your level of sexual interest.

The researchers discovered that poor libido can be stimulated by drinking fruit juice. Pomegranate juice came out tops - beating cranberry and orange juice - for stimulating both sexual interest and sexual intensity. The research also found that couples who drank pomegranate drinkers kissed more passionately! The study was carried out by Mindlab International at the University of Sussex on behalf of Pomegreat pomegranate juice.

The researchers discovered that:

• While both sexes show an increase in sexual interest after drinking pomegranate juice, the effect is greater for men than for women.
• When looking at scantily clad models, men spent more time looking at pretty faces while most women zoomed straight in on the torso and groin areas.
• People kiss more passionately after drinking pomegranate juice than either orange or cranberry.

When the data was analysed, the results took even the researchers by surprise. "We had anticipated that the pomegranate might produce a different effect on mind and body to the other two juices since its health benefits are widely known and have been intensively studied", says Duncan Smith, who led the research team. "This year alone, for example, there has been almost twenty clinical trials assessing the beneficial effects of drinking pomegranate.

The level of interest is hardly surprising given that the juice provides around 16% of an adult's daily vitamin C requirement per 100 ml serving, as well as being an excellent source of vitamin B5 (pantothenic acid), potassium and antioxidant polyphenols. The most abundant of these, called punicalagins, are believed to act as antioxidants, helping to reduce the risk of heart disease, lower blood pressure, inhibit viral infection and even counter dental plaque.

What we wanted to find out was whether pomegranate was equally effective in stimulating the libido – in other words in getting the love juices flowing. Our findings clearly show that they most definitely do, especially for men, and that their effect is far greater than we expected."

The scientific study involving real couples has discovered some interesting findings about our most basic instincts, exploding the myth that it's men who have only one thing on their minds.

Researchers fitted sensors to couples to record brain activity, eye movement and also measured heart rate and skin sensitivity.

Tom after Pomegranate Juice

PLEASE SEE ATTACHED

As the gaze plot clearly shows, Tom spent considerably more time studying the female than he did looking at the toasted sandwich snack. His interest was particularly attracted to her face and, to an even greater extent, her upper thigh and bikini pants.

Martin after Orange Juice

PLEASE SEE ATTACHED

Relatively little attention was paid to the model, although her breasts caught and held his attention for a few seconds. He paid no attention at all to her face with most of his 15 seconds being devoted to a detailed scrutiny of the toasted cheese sandwich.

Trisha after Pomegranate Juice

Although her gaze started out on the cake, it almost instantly transferred to the hunky young male physique and spent a great deal of the 15 seconds traveling up and down his torso, focusing especially on the region of his waist.

Kim after Cranberry Juice

While some attention was directed at the male model, most of her time was spent studying the two bunnies with special interest being shown in their eyes

Kissing - What the Brain Maps Reveal

The images below show significantly more passion and increases in positive emotions among couples drinking pomegranate as compared with the other juices.

PLEASE SEE ATTACHED

(1) Pomegranate (2) Cranberry (3) Orange

In the brain images above the brighter colours (red, yellow and white) represent high levels of brain activity while the green and blue indicate regions of the brain where the power output (amplitude) of the electrical activity was lower.

Love Doctor Louise Van der Velde – aka 'GMTV's the Pleasure Professor' – says we need to sort out our lives and get the love juices flowing again, "Our relationships and love lives are the basic foundations for our happiness, and yet we're neglecting them whilst slaving away at work and exhausting ourselves for all the wrong reasons," says Louise.

"Transforming your love life is easier than you think, and it can be fun too - it's nice to be naughty, and with the cold, dark nights, there's plenty of time to practice!"

"Come on folks – let's put some passion back into our partnerships, drink some pomegranate juice and get some pleasure back into our lives" says Louise.

ENDS

For a full version of the press release, report and high resolution images or please contact Ashleigh Fleming, 0207 554 4474 , Georgie Brown, 0207 554 4479, Daniel Fossaceco 0207 554 4471 or 0207 388 7421

This press release was distributed by ResponseSource Press Release Wire on behalf of Richmond Towers Communications (Chrome) in the following categories: Men's Interest, Health, Leisure & Hobbies, Women's Interest & Beauty, Food & Drink, for more information visit https://pressreleasewire.responsesource.com/about.