BLUEBEAM® SOFTWARE TEAMS WITH QBS DISTRIBUTION IN THE UK AND IRELAND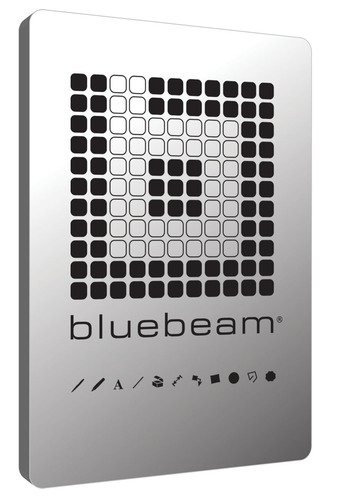 Leading vendor of PDF creation and editing tools for sale through extensive channel.

London, December, 2008

Bluebeam Software, a leader in innovative PDF solutions for the architecture, engineering, construction, legal, and education industries, and QBS Distribution, a leading distributor of software technology in the UK and Ireland, have teamed together to distribute Bluebeam's market-leading PDF software through QBS's 600 Value-Added Resellers (VARs) and their top 100 corporate account resellers.

Windows users throughout the UK and Ireland will be able to take advantage of Bluebeam's user-friendly PDF viewing, markup and editing application, Bluebeam PDF Revu®, in addition to Bluebeam's centralised publishing solution, Conversion Server, to reduce paper consumption, to cut costs, and to promote green business practices. Customers who have implemented a paperless workflow with Bluebeam's cost-effective solution have already seen an 80% reduction in paper usage and distribution costs as well as an almost instantaneous ROI.

"We are delighted with the opportunity to help such a respected software vendor build its business in our territory," commented Skye Quin, Sales Director of QBS Distribution, "we are ideally placed to help resellers throughout the UK and Ireland service their customers to a very high standard with the Bluebeam portfolio."

"As Bluebeam continues to expand globally, we value the expertise and reach of distribution partners such as QBSD. We are confident that QBSD's impressive channel will enable us to increase brand awareness and expand our market share in the UK and Europe," said Stephani Haynes, Director of Marketing for Bluebeam.

Bluebeam PDF Revu is available in two editions, Standard Edition for general office use and CAD Edition for AutoCAD® and SolidWorks® users. Bluebeam Conversion Server is a centrally-managed PDF solution that automates PDF creation for large firms. Three interfaces are available including watched folders, network PDF printer, and API integration.

QBS Distribution will be offering Bluebeam pre and post sales assistance on any Enterprise opportunity.

QBSD invites interested resellers to contact Viral (VIL) Vora on +44 (0)20 8733 7134 or email viral@qbsd.co.uk

-- Ends --

Fully enabled review copies of Bluebeam PDF Revu are available to journalists. For a review copy and more information, please contact Mike Paterson at QBS Distribution on +44 (0) 20 8733 7128 or email mike@qbsd.co.uk

About Bluebeam Software

Bluebeam Software invents, develops, and commercializes PDF software intelligently designed to meet the needs of design, engineering and business professionals. As the trusted standard in PDF technology for architects and engineers, Bluebeam produces high quality, easy to use products that allow project teams to improve communication and collaboration immediately with virtually no learning curve. For more information about the company, latest news, and purchasing information, visit Bluebeam Software at www.bluebeam.com.

About QBS Distribution

QBS Distribution (QBSD) is a division of QBS Software with a mandate to professionally service software resellers.

The QBSD reseller database has grown extensively over 20 years and we now supply software to most corporate resellers, Large Account Resellers (LARs), value added resellers, system integrators and any organisation which procures software on behalf of others. Registered resellers have access to exclusive online pricing, product information, order history, order tracking and maintenance & support renewal details. Most of our corporate resellers utilise the QBSD specialist software sourcing service to obtain quotes for unusual software items that are not readily available through distribution. We have developed keen expertise in product licensing, marketing, management and fulfilment.

QBSD participates in many leading industry exhibitions, conferences, road shows and seminars whilst working closely with various user groups. Currently QBSD has full distribution rights for Altova, Bluebeam, CodeGear, Dameware, DeviceLock, Novastor, gotomaxx, LapLink, MeetingSense, NetOp, SimTech (MindMapper), QuickReport, Sybase, WebSpy and Wolfram Research.

Find out more about QBS Distribution at www.qbsd.co.uk or call 08456 122 144.

Bluebeam Products

Bluebeam PDF Revu Standard Edition

Bluebeam PDF Revu Standard Edition is the ideal PDF solution for firms that need a smart, simple and affordable solution to create, view, markup, and edit PDF files.

Bluebeam adds buttons to the toolbars of Word, Excel and PowerPoint, so creating PDF files from these applications has never been easier. For all other Windows files (WordPerfect, Outlook, image files, etc.) Bluebeam includes the Bluebeam PDF printer driver. Writing files to PDF and nine other file formats is as simple as printing a file. Standard Edition includes an intuitive PDF viewer, markup tool and PDF editor.

Pricing: £103 RRP ex VAT*
Per seat pricing reduces dramatically from 5 user licence and more.

Bluebeam PDF Revu CAD Edition

Bluebeam PDF Revu CAD Edition installs toolbar buttons in AutoCAD, SolidWorks and MS Office for easy one-button PDF creation. The Bluebeam PDF printer/PDF writer, converts all other CAD and Windows files to 10 file formats. Bluebeam's specialized technology automatically reads your CAD drawing's orientation, scale, line weights, merged lines, plot style table, and page size, so there is no need to adjust settings for perfect DWG to PDF conversion from AutoCAD or SolidWorks to PDF. This full-featured professional version also converts your CAD and Windows files to DWF, TIF, JPG, GIF, BMP, PNG, PSD, EMF, WMF, and PCL and includes PDF editing, markup, and redlining tools.

Pricing: £138 RRP ex VAT*
Per seat pricing reduces dramatically from 5 user licence and more.

Bluebeam Conversion Server

Companies can enjoy Bluebeam's PDF accuracy and power in a centrally-managed server environment. This solution gives an unlimited amount of users automated, high-speed conversion of an unlimited number of documents to PDF (or ten other file formats including DWF, TIF, and JPG) and the flexibility of three interfaces. Bluebeam Conversion Server is ideal for companies that share and archive CAD, Office and Windows documents.

Pricing: £3445 RRP ex VAT*

* As at 10/12/2008. Due to the current volatility in exchange rates, pricing is changing in both directions more frequently than usual. Please check with our office if you wish to publish up-to-the-minute RRP pricing.




This press release was distributed by ResponseSource Press Release Wire on behalf of QBS Distribution in the following categories: Computing & Telecoms, for more information visit https://pressreleasewire.responsesource.com/about.