CHRISTMAS KICK START WON'T CRACK THE CREDIT CRUNCH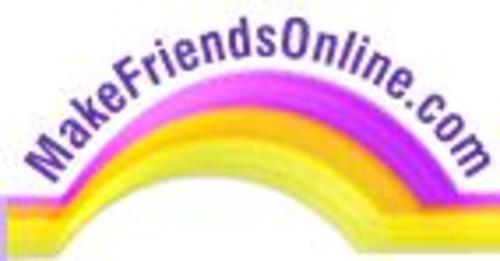 New survey suggests the Government's attempts to revive the economy have fallen on stony ground

If the Government was hoping that VAT reductions, a freeze on repossessions and the lowest interest rates in decades would tempt us back to the High Street, a survey carried out this week by community website www.makefriendsonline.com may come as something of a disappointment.

A full 50% of the 10,000 respondents confirmed these measures have made no impact and they will be spending less this Christmas than a year ago. In addition, an overwhelming 87% confirmed their Christmas expenditure will not exceed the amount spent in 2007, with cutbacks rather than increased spending covering 12 months' inflation.

The most common cutbacks were:

- Families agreeing to buy presents for children only, with adults going without this year.

- Not buying presents for friends but spending only on direct family members.

- Families agreeing to restrict themselves to cheap 'token' gifts.

- Couples making a pact not to buy each other presents.

If retailers want to maximize their sales, they would be best advised to target the younger, 18-30's market, 30% of whom intend to spend more this Christmas than last. And those who want to be even more exacting might also be interested to learn good looking people are 8% more likely to over-spend than their less attractive counterparts, smokers will spend more than non-smokers and those of an Athletic build will spend 10% more than couch potatoes!

Caution was shown to increase directly relative to age with only 14% of 30-somethings and a tiny 8% of the over-60s planning to increase their spending. And women, although the biggest shoppers, were shown to be a full 50% less likely than men to consider additional spending in these uncertain times.

The most generous region was Cleveland where a quarter of people intend to spend more this year despite the economic slump but conversely, the people of Cornwall should anticipate a very frugal Christmas with an enormous 71% intending to spend less.

Media Contact:

Tina Willoughby, PR Manager, MakeFriendsOnline.com
Email: tina@makefriendsonline.com
Tel: 020 8539 2371

Research:

Makefriendsonline.com polled 9749 members over a 10 day period. Detailed stats & breakdowns available on request.

Past surveys are available as a free Press Resource at http://news.makefriendsonline.com/dating_and_social_network/...

About Makefriendsonline

Launched in 2000, Make Friends Online now has over a million members primarily from the UK and Ireland, with worldwide membership increasing rapidly. Affectionately known as MFO to it's huge enthusiastic crowd of regulars, who treat the site more like the local pub than an online dating agency, it has claimed thousands of friendships, relationships, engagements, marriages, and even MFO babies.
This press release was distributed by ResponseSource Press Release Wire on behalf of Woowise in the following categories: Men's Interest, Home & Garden, Women's Interest & Beauty, Motoring, Personal Finance, Business & Finance, Media & Marketing, Retail & Fashion, for more information visit https://pressreleasewire.responsesource.com/about.