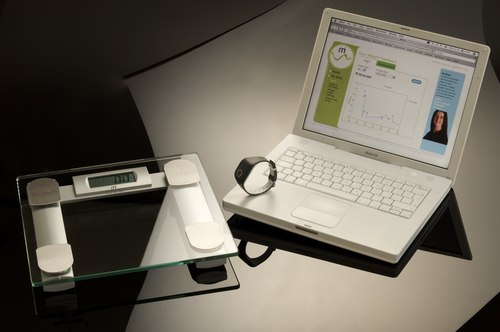 £ For lb – How much does your New Year's Resolution Cost?
£200 million wasted on January gym memberships every year!

[London, December 2008] Almost 3.6 million people took out a new gym membership during the first two weeks of January 2008 . With the average gym membership fee at £372 we are collectively paying almost £3 billion a year for our New Year's resolutions in a bid to overcome our collective guilt .

In 2009 we can ill afford this expense, especially when at least half a million of us will never actually go to the gym, wasting approximately £200 million, and a further 800,000 will only visit once or twice a month . It's not just unused gym memberships that are costing £ millions. Thousands of people will also join dieting clubs or even try more extreme methods such as weight loss pills this January, so how much do they cost?

Guidelines recommend a healthy weight loss of 1 to 2 lb a week (up to 1 kilo); up to 8lbs a month . But how much does this cost pound £ for pound lb?

• Gym membership £32 a month = £4 for every lb (and that's only if you're one of those who goes to the gym after signing up)
• Weight loss club £18 a month (Weight Watchers is £17.95/month) = £2.24 per lb
• Over The Counter drug (e.g. Alli from the US) £30 per month = £56 per lb according to latest research

Even if you start off with the best intentions this January, most New Year's resolutions are not only costly, but also short lived. There is, however, a new solution that is cost effective and easy to stick with; Available this January is a newly launched system which is more of a New Year's Revolution than a doomed New Year's Resolution. Hailed by experts on both sides of the Atlantic as the health and fitness product for 2009, MiLife is the first online system proven to boost activity levels and get us in shape, and is set to break the mould of memberships that don't deliver.

So what is MiLife, and how does it work?

Using groundbreaking technology and a revolutionary online personalised coaching system, MiLife records your physical activity and weight helping people get, and more importantly stay in shape. Developed after five years research and development, MiLife is a motivational tool that could literally change the shape of the nation. An activity band is worn on the wrist or ankle and monitors all activity from running around the office, to walking the dog, cycling or swimming. Smart scales record your weight and all information is transferred quickly and easily via wireless technology to a PC or MAC and is then analysed by the MiLife software, essentially an online coach, to give feedback on how you're doing. MiLife has published 3 expert trials and shown that 8 out of 10 members who lose weight are still better off 1 year later.

Results have shown sustained weight loss comparable to dieting clubs but £pound for lb pound it's far cheaper. Not only is MiLife the must have, affordable new health and fitness gadget, it is also the convenient solution that works with your lifestyle rather than against it. MiLife helps you stay in shape 24/7 and only requires 10 minutes a week to upload your data. A bit like having your own personal trainer, but at a cost of just £99 (£149 for couples) for a full year's service. That's just £8.25 a month, or just over £1 for one lb weight loss.

Experts both sides of the Atlantic say MiLife is the answer. John P. Foreyt, Ph.D., Director, Behavioural Medicine Research Centre, Houston, Texas says "MiLife is an engaging, evidence-based weight management tool. It has been shown to help individuals eat better, exercise more, and lose weight. Highly-recommended."

Dympna Pearson (RD), who has spear-headed behavioural techniques for dieticians in the NHS says, "MiLife is an evidence-based system which has been shown to achieve increased levels of activity, weight loss and accompanying reductions in blood pressure. It is an easy-to-use, highly motivational programme, which helps clients set their own goals to fit in with their lifestyle. The system helps individuals track their own progress which keeps them engaged in the process - this has resulted in high numbers staying with the programme. This is the best web-based programme that I have seen to date"

The Blood Pressure Association (BPA) comment that, "The simplicity of MiLife activity monitor and smart scales, combined with a personalised programme and progress tracker, make it an ideal system for people who want to get active and eat smarter – the best prescription for a healthy blood pressure."

In the UK we typically spend 31 years on a diet yet in England alone 13 million people will be obese by 2010 . This proves we're a nation of yo-yo dieters needing a new solution that integrates with our everyday lives, helps lose those excess pounds (and keep them off), and in the current economic climate is affordable. MiLife is the must have revolutionary gadget to help you achieve your new year's resolution come 2009.

- Ends –

For press enquiries please contact Heather Mullins or Ruth Delacour at ROAD on 020 8995 3948 or email heather@roadcommunications.co.uk

www.milife.com

About MiLife

• The MiLife pack, complete with activity band, scales and software will develop a smart, personalised coaching programme to help people get and stay in shape. Once the programme and longer term goals are in place, MiLife will break these down into weekly 'bite sized' targets. Users are then recommended the right online and offline tools, including nutritional guidance and habit breaking techniques, to help achieve their objectives.

• MiLife was born out of Unilever's blue sky research group and funded by Unilever Ventures.

• Price – a simple one-off fee of £99 for the activity band, smart scales and a year's membership of the MiLife system. That's about £8 a month or £2 a week to change to a healthier lifestyle.

• How we worked out those costs:

- Weight Watchers passes cost £17.95 a month, so that's £2.24 per lb for a weight loss of 8lb per month
- The so-called new "wonder drug" Alli, which is currently only available in the USA costs £30 per month. Not only is Alli expensive but has been proven to provide an extra weight loss of just 2.9kg (7 lbs) a year over what a low calorie diet would achieve. That's a whopping £56 per lb!

This press release was distributed by ResponseSource Press Release Wire on behalf of Road Communications in the following categories: Men's Interest, Health, Women's Interest & Beauty, for more information visit https://pressreleasewire.responsesource.com/about.