EUROPEAN DATA CENTRE AWARD NOMINATIONS DENOTE RECOGNITION OF SUCCESS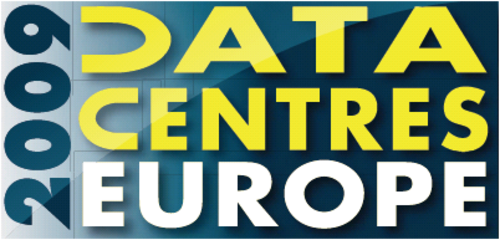 London, 8 January 2009 – Nominations for this year's Data Centres Europe Awards are higher than ever say the organisers, BroadGroup. With entries closing on 31 January, the judging panel look set to consider a wider array of talent and innovation than ever before, with countries across Europe much more significantly represented.

"Nominations have been higher than ever," commented Nicola Hayes, vice president of BroadGroup, the event researchers and organisers, and a member of the Judging Panel. "We are also seeing a much higher proportion emanating from Europe including France and Germany, but also from central and eastern European countries. This denotes the value the industry now places on these Awards which are highly prestigious, a testament to the success they carry, and as the only regionally recognised Awards for the data centre sector."

With extensive innovation in the programme, and the participation of companies across the EU, Data Centres Europe will sustain its reputation as the premier content driven event. DCE09 also plays host to the annual Awards ceremony for the sector which is closely aligned to this year's theme. As a result, awards will be given to Best Corporate Facility, Best Managed Services Data Centre, Best Colocation Facility, Best Risk Mitigation Service Provider, Best Data Centre Environmental Policy, Best Regional European Data Centre, Best pan-European Service Provider, Best Data Centre Consolidation Programme, Best New Entrant into the Data Centre Market and a special Award for Outstanding Contribution to the Data Centre Sector. Nominations close 31 January.

The 5th Anniversary of Data Centres Europe conference and exhibition will take place at the America Square Conference Centre in London 22-23 April and will have as its focus the Enterprise. The conference agenda contains a raft of detailed content, informative debates, case studies and workshops covering a wider range of topics and speakers.

The conference will address critical issues for data centres: how to ensure highly efficient tactics and strategies for IT delivery in the near and longer term; what are the pricing, SLAs, and benchmarking deals for third party outsourcing as the next wave of enterprise outsourcing accelerates with the economic downturn; what will be the impact of horizon services, SaaS and Cloud Computing; and how can data centres leverage the latest energy technologies, carbon reduction and super cooling.

A series of workshops running concurrently with the main conference will focus on data centre locations, with representatives of government agencies and private companies who are actively engaged in encouraging data centres to establish new facilities in advantageous locations.

The conference will also hear the results of an extensive research programme conducted by BroadGroup Consulting which will provide headline results detailing latest trends and a comparative analysis across Europe, and Asia.

Many more new features will be announced in the coming weeks and in addition to final nominations for the Awards, those interested in sponsorship or exhibiting are invited to contact Nicola Hayes as soon as possible.
This press release was distributed by ResponseSource Press Release Wire on behalf of BroadGroup in the following categories: Computing & Telecoms, for more information visit https://pressreleasewire.responsesource.com/about.