TalkTalk launches emergency plan to support customers facing financial hardship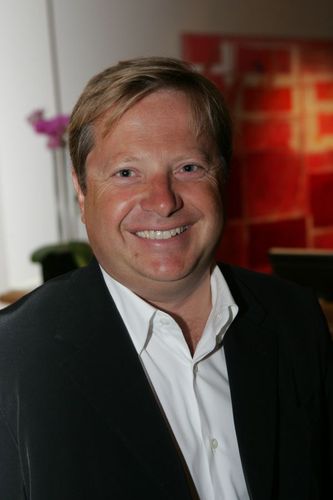 Charles Dunstone, CEO of TalkTalk Group (www.talktalk.co.uk), today launched an emergency home phone and broadband plan to help customers facing financial difficulties in 2009. Available from 30th January, the Emergency Plan will give people suffering economic hardship free access to the internet and phone for six months. TalkTalk will waive its £6.49 monthly charge, meaning customers on the Emergency Plan only pay line rental.

Under the terms of the plan, customers will be given a six-month grace period, during which time they will be provided with a free, basic service to make sure they can still access the internet and use their phone. This six-month period is intended to give affected customers enough time to sort out their finances.

Charles Dunstone said: "We want to help our customers as much as we can as we know many face financial difficulties this year. If they are worried about their household finances or their ability to pay for whatever reason, we encourage them to call us.

"If you're anticipating hardship, perhaps as part of a job loss, your home phone and broadband service has never been more important in helping you get back on your feet. We hope our Emergency Plan will keep people connected, and give them the opportunity to apply for jobs and learn new skills."

The Emergency Plan will offer 512kbps speed, with a 1Gb download limit, inclusive UK weekend calls and anytime calls to other TalkTalk customers. Premium, international and mobile calls will be barred to help customers limit expenditure.

The Emergency Plan will be available to all customers who have been with TalkTalk for six months or more, by calling TalkTalk customer services. Each customer's eligibility will be judged on a case by case basis, though customers who have already been in debt to TalkTalk for more than 50 days will not be considered for inclusion until they have cleared their debt.

Once customers have been on the emergency plan for six months they will be automatically moved back to the standard myTalkTalk package. Customers will not be asked to 'pay back' the rest of the standard monthly tariff at any point and their normal contract will not be extended.

Claudio Pollack, Ofcom's Director of Consumer Policy, said: "Ofcom welcomes initiatives by industry to reduce the cost of communications in the current financial downturn."

John Fisher, CEO, Citizens Online, the UK's leading digital inclusion charity, said: "We applaud TalkTalk for introducing this special plan. From our work with socially excluded people around the country we know that a lack of access to the internet severely impacts of their quality of life and their ability to fully engage with modern society. TalkTalk's plan will ensure none of its customers are unnecessarily excluded from the world of digital technology and learning."

-ends-

For more information:

Mark Schmid
TalkTalk Group
07920 484787

James Read
Citigate Dewe Rogerson
Public relations for TalkTalk
James.read@citigatedr.co.uk
07887 653 037

About TalkTalk
• TalkTalk, launched in February 2003, is the home phone and broadband company from The Carphone Warehouse, the third-largest broadband provider in the UK. It now has 2.7 million broadband customers signed up to TalkTalk and AOL Broadband, which it acquired in October 2006.

• The TalkTalk fully unbundled network now extends to approximately 1,700 exchanges, covering 80% of the UK population, with 73% of TalkTalk customers now on its own network.

• In uSwitch's Customer Satisfaction Report in 2008, TalkTalk was voted the best value for money home phone provider and the best value for money bundle (combining home phone and broadband). This is the most comprehensive survey of UK telephone and broadband suppliers, and is based on the verdicts of over 10,000 home phone and 11,000 broadband customers.

• In November 2008, TalkTalk became the first phone and broadband package to move away from the 'one size fits all' package. myTalkTalk delivers value through choice by enabling customers to tailor a package that suits them. myTalkTalk provides essential, an award-winning 8Mb broadband service along with a great value phone bundle. Boost products can be added for £4 a month and enable customers to upgrade their internet security, speed and download limits as well as access great phone deals such as ½ price mobile calls, anytime calls and calling features.



This press release was distributed by ResponseSource Press Release Wire on behalf of Citigate Dewe Rogerson (London) in the following categories: Consumer Technology, Personal Finance, Computing & Telecoms, for more information visit https://pressreleasewire.responsesource.com/about.