IT'S OFFICIAL – SOUP IS SLIMMING... Great News for New Year Slimmers!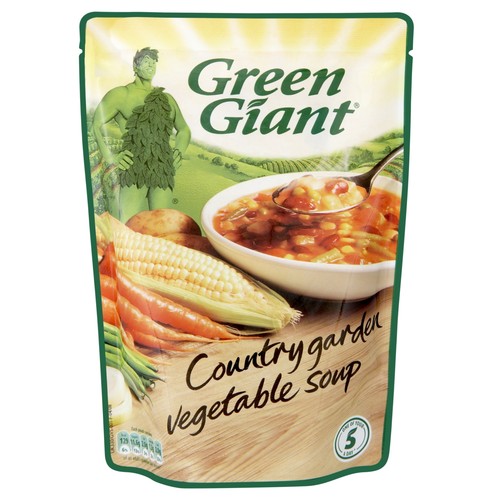 Research shows that a humble bowl of soup at the start of a meal could be a secret recipe for dieters looking to shed those post-Christmas pounds this New Year.

One recent study, conducted by the Pennsylvania State University, found that people who consumed soup* before a main meal reduced their subsequent calorie intake by up to 20%. By contrast those that went straight to the main course needed to eat more calories overall before feeling satisfied.

What it is about the humble bowl of soup that could lead to such an effect is not clearly known, but it could potentially be linked to a mixture of factors including – temperature, calorie, water or fat content, and thickness.

Green Giant's registered nutritionist Vanessa McConkey says: "This study is good news for New Year slimmers, soup is a quick meal-time solution that is easy to prepare, good value for money and nutritious. Choosing a warming bowl of low fat soup really is a simple way to help control calorie intakes during these cash strapped times."

Green Giant's delicious new soup range in pouches are packed with vegetables, straight from the valley of the Green Giant. With less than 130 calories and one of your 5 a day** per pouch, they are the perfect way to enjoy real vegetable goodness in a soup and help keep you feeling fuller for longer.

They're also low in fat and saturated fat (the bad one), high in fibre and free from artificial colours, flavours and preservatives.

The range is available in three hearty variants – Country Garden Vegetable, Vine Ripened Tomato and Farm Harvest Mushroom – with each recipe carefully crafted to bring back memories of home-made soup.
Country Garden Vegetable is a wholesome soup packed full of chunky vegetables – eight in fact – including sweet corn, carrots, peas and green beans. Kidney beans have also been added to give extra heartiness to the soup. A healthier option to comfort food, perfect for warming you up on a chilly day!

Vine Ripened Tomato soup is crammed full of carefully selected tomatoes, ripened on the vine – which gives the soup its brilliant, natural red colour. Aromatic herbs have been added to complement the rich tomato flavour. A satisfying, tasty soup that's designed to give you a lunchtime lift!

Farm Harvest Mushroom soup has a wonderful home-made appearance and a delicate balance of mushroom flavours and gorgeous aromas. A soothing and reviving soup to add a bit of luxury to even the dullest of days!

The soups come in handy single serve pouches that take just 2½ minutes to heat through in the microwave plus a minute standing time or 3-4 minutes on the hob. The pouch contains just the right quantity for a light, yet satisfying lunch.

Available in Tesco, Sainsbury's, Asda and Morrisons.

MRRP: £1.25 per pouch

ENDS

Notes to editor:
* In the test group women were given 350ml soup which provided up to 129 calories; men were given 475ml of soup which provided up to 172 calories. The control group were not given anything to eat prior to the main meal.

Consuming soup has been widely shown to a beneficial inclusion when seeking to maintain or reduce weight as part of a calorie controlled diet.

Research Report: Soup preloads in a variety of forms reduce meal energy intake.
Source: Flood, J.E & Rolls, B,J, 2007. Soup preloads in a variety of forms reduce meal energy intake. Appetite; 49; 627-634.

** Health professionals recommend consuming five portions of fruit and vegetables a day, as part of a healthy, balanced diet and active lifestyle.
Source: Department of Health: Five A Day Campaign. www.5aday.nhs.uk
Despite high levels of awareness of the need to eat more fruit and vegetables most adults only still eat, on average, 3 portions a day.
Source: Food Standards Agency, 2002. National Diet and Nutrition Survey: Adults aged 19-64, Volume 1. The Stationery Office, London.

For further information:
Jayne Waterfall/Sian Bevan
Richmond Towers Communications
26 Fitzroy Square
London
W1T 6BT
020 7388 7421
jayne@rt-com.com

This press release was distributed by ResponseSource Press Release Wire on behalf of Richmond Towers Communications (Chrome) in the following categories: Health, Home & Garden, Women's Interest & Beauty, Food & Drink, for more information visit https://pressreleasewire.responsesource.com/about.