Airport Parking and Hotels Offers Winter Driving Tips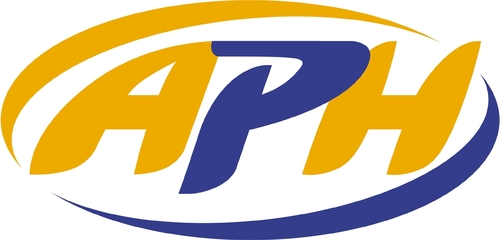 With Met Office issuing further severe weather warnings for next week and even more snow set to hit the country, Airport Parking and Hotels (APH) have teamed up with the Institute of Advance Motorists (IAM) to offer all drivers top tips on how to stay safer this winter on the roads, particularly those taking unfamiliar, long journeys to the airport. The top tips are available at www.aph.com.

Tips for safer winter driving include:

Check the following 2-3 days before:

- Check the back of the engine bay and clear out any leaves that have accumulated
- Check battery terminals are tight and the top of the battery is free from dirt and damp
- If there is a loud screeching after starting then your alternator drive belt probably needs tightening to ensure your battery charges when driving
- If your battery is more than three years old, it may be worth having it professionally checked and if necessary changed. This will save you the frustration of a call out if it goes flat when the car is parked up for any period of time
- Consider booking into a Hotel if you need to be at the airport very early in the morning and your budget allows
- Make sure the windscreen washer fluid is suitable for freezing conditions

Check on the day:

- Make sure windscreen wipers are switched off before you start your car to avoid motor damage if they are frozen to your windscreen
- Check for ice and temperature readings on any gauges – below four degrees C means extra caution is required
- Clear all windows before setting off – obvious, but still many motorists fail to do this – and if there is snow on the car clear it from bonnet and roof before driving off too
- In winter the low sun can be dazzling so ensure windscreens are free from smears by keeping washer fluid topped up
- When starting the car, ensure unnecessary electrics are switched off such as radios, heaters and lights
- If the engine does not start quickly then leave 30 seconds between attempts to allow the battery to recover

Caution when on the road

- Remember stopping distances need to be increased when wet, and even more if it's frosty – so look a long way ahead and plan to slow down gently
- Road surfaces in the shade are likely to be more slippery when wet or icy; bridges freeze before the rest of the road, even on motorways
- For those longer, unfamiliar journeys plan your route; use the map before you start to drive to check your Sat Nav (if you have one) is taking you to the right location
- Allow plenty of time for a break at least every couple of hours, especially if driving late at night or early in the morning

Airport Parking and Hotels Ltd has over 20 years' experience as a retailer of pre-booked airport parking and travel extras. It offers parking at 24 UK airports, ports and Eurotunnel terminals plus airport hotels packaged with parking, airport lounges, travel insurance, car hire and holiday taxis.

To make a reservation please contact Airport Parking and Hotels on tel: 01342 859515 or visit www.aph.com

Press information:

For further press information, please contact:
Sarah Falkingham or Katherine Regan, t: 020 7430 7910, e: sarah@goshpr.co.uk,




This press release was distributed by ResponseSource Press Release Wire on behalf of Gosh PR in the following categories: Motoring, Travel, for more information visit https://pressreleasewire.responsesource.com/about.