Increase in "dangerous" DIY could spell tragedy warns new gas safety body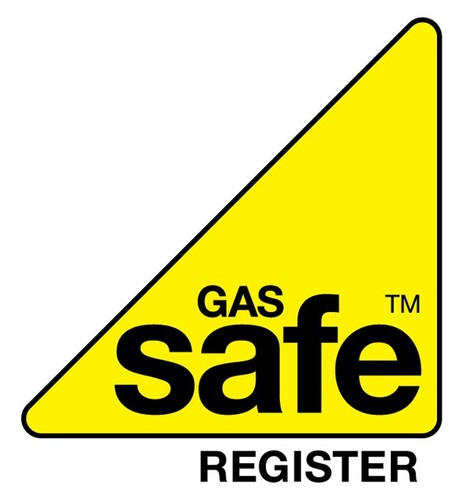 Increase in "dangerous" DIY could spell tragedy warns new gas safety body

The credit crunch could result in an increase in fatalities linked to unsafe gas and electrical installations, with over 4 in 10 people (41.4%) admitting they are more likely to tinker with their electrics or fit a new gas appliance in the current economic climate. Only 15% of respondents said they would always use a professional tradesman.

The research, carried out for Gas Safe RegisterTM, which on April 1 replaces the CORGI gas registration scheme as Great Britain's gas safety body, highlighted a worrying discrepancy between people's perception of danger and their willingness to risk their family's safety.

While 82% of those questioned considered it dangerous to fit a gas fire themselves, 1 in 10 were still prepared to do so.

Incorrectly fitted, badly repaired or poorly maintained gas appliances are a major cause of carbon monoxide (CO) poisoning. They can also lead to gas leaks and explosions. Tragically, on average 25 people a year die from CO poisoning, and many more suffer health problems from CO exposure directly related to gas. In addition, some 40 people a year are killed or injured in gas explosions. (Source: HSE Gas Safety Statistics)

Said Ann Robinson, Gas Safe Register's director of public awareness: "If anyone thinks DIY gas work can save them money, they should think again. For the sake of a few pounds, they risk endangering the life of anyone who lives in that property – a life that is priceless."

Paul Overton is acutely aware of this. His stepdaughter died in her sleep and CO poisoning due to a faulty gas boiler affected four other family members. He now campaigns for better understanding of the causes and effects of CO poisoning. Paul was living in a rented property at the time, and the landlord had failed to have the gas appliances checked and serviced annually.

Worryingly, the research for Gas Safe Register found that regular servicing of gas appliances is not a priority in far too many households. Almost a fifth (19.05%) of households with a gas boiler had not had it serviced for at least three years and an alarming 13% of households had never had their boiler serviced or would only do so if there was a problem.

The figures for maintaining gas fires were even worse. Almost 1 in 3 (29%) never serviced their gas fire, or last had it serviced or maintained over three years ago.

Said Ann Robinson: "Keeping the public safe is Gas Safe Register's top priority. If we are to reduce life-threatening accidents a properly qualified and correctly registered engineer must carry out all gas work. From April 1, if someone other than a Gas Safe registered engineer carries out gas work at your home, you could be risking the safety of your family and your property.

Added Ann Robinson: "We recommend you have a gas safety check once a year. Some vulnerable people on means tested benefits may be entitled to a free annual gas safety check and they should ask their energy supplier about this."

By law, from 1 April, only Gas Safe registered engineers should be employed to carry out work on gas installations or appliances – CORGI gas registration will not be valid. The 120,000 engineers currently verified under the CORGI scheme are now registering with Gas Safe Register so they can continue to work legally from April.

Finding a Gas Safe registered engineer will be simple. From 1 April, you will be able to find an engineer in your area online – at www.gassaferegister.co.uk – or by calling 0800 408 5500.

Registered engineers will be identified with the new yellow Gas Safe Register logo, and every engineer will carry a Gas Safe Register ID card with their own unique licence number. Before you have any gas work done in your home, make sure you check the card.

ENDS

For more information and for regional statistics and images contact:

Kindra Sayer or Jessica Gill at Ridgemount PR
Tel: 020 8943 9349
Email: kindra.sayer@ridgemountpr.co.uk or gas.safe@ridgemountpr.co.uk

Notes to editor:

FREE GAS SAFETY CHECKS

On request, your gas supplier must provide free of charge a gas safety check to any customer meeting the following criteria:

· Is in receipt of means-tested benefit
· Is of pensionable age, disabled or chronically sick (these customers are eligible for the Priority Services Register) and either lives alone or lives with others who are all of pensionable age, disabled or chronically sick or under 18
· Lives with others where at least one of whom is under 5 years old
· Has not had a gas safety check carried out at the premises in the last 12 months
· Does not occupy premises which a landlord is responsible for arranging a check under Regulations made under the H&S at work Act.
The free gas safety check does not replace the need for regular servicing, but will give you additional peace of mind about the safety of your gas appliances. From April 1, the check will be conducted by a Gas Safe registered engineer.

ABOUT GAS SAFE REGISTER™

Gas Safe Register™ is the registration body appointed by the Health and Safety Executive to manage the gas safety register in Great Britain from 1 April 2009. It is a legal requirement for anyone carrying out domestic and commercial gas work to be registered, and comply with the Gas Safety (Installation & Use) Regulations 1998.

The register of gas engineers held by Gas Safe Register is there to protect people from dangerous gas work. Gas Safe Register will assess the competence of individual engineers by inspecting the gas work they have carried out. They will do this to make sure engineers are safe to work on gas. Gas Safe Register is focused on gas safety and will campaign to raise awareness of gas safety risks associated with using illegal gas installers.

Gas Safe Register is a brand name owned by the Health and Safety Executive and used by Capita Gas Registration and Ancillary Services Limited, a division of the Capita Group Plc. For more information visit www.GasSafeRegister.co.uk

Additional notes:

· The CORGI gas register in Great Britain will end on 31 March 2009 – there is no period of dual running of CORGI gas register and Gas Safe Register and no grace period. To continue to carry out gas work from 1 April next year, existing CORGI installers must be on the new register.

· Gas Safe Register deals with all aspects of the downstream gas industry covered by the Gas Safety (Installation and Use) Regulations 1998. It covers both piped natural gas and liquified petroleum gas (LPG).





This press release was distributed by ResponseSource Press Release Wire on behalf of Ridgemount PR in the following categories: Health, Home & Garden, Construction & Property, for more information visit https://pressreleasewire.responsesource.com/about.