Career speaker volunteering with Growing Ambitions now on Microsoft UK's CSR programme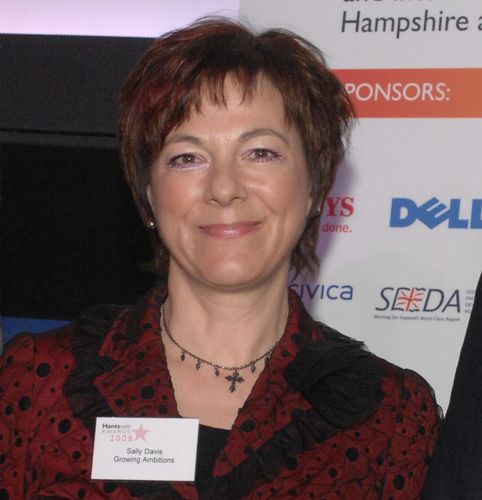 Microsoft UK has signed up to the White Label initiative of Growing Ambitions (www.growingambitions.org). The White Label enables volunteers from among Microsoft's 3,000 UK employees to be invited to 'speak in local schools, colleges and universities'. It forms part of the company's Corporate Social Responsibility (CSR) programme.

Growing Ambitions has set up the White Label so that organisations with over 500 employees are able to put this CSR opportunity onto their intranet or website giving their own employees, their customers and other stakeholders, easy access.

Karina Gibson is Consultant Citizenship Manager, Microsoft UK. "Microsoft UK is committed to making a difference in the community and we offer all our employees 3 days a year volunteering leave. We have recently added the Growing Ambitions portal to our intranet using their simple white label option so that our employees can sign up to the database directly. As a company we believe in inspiring the next generation of IT professionals and hope to make a real difference in encouraging more young people to enter the sector through the Growing Ambitions speaking sessions."

"We're seeing many of the UK's top organisations signing up for our White Label volunteering portal," says Sally Davis, MD of Growing Ambitions. "The White Label enables businesses to give something back to local communities in an efficient and cost effective way, with their people going out to speak on dates and at times that suit them. It also helps specific career sectors, like IT, to address skills deficits in the medium term."

The White Label allows companies use of the Growing Ambitions template but in their own corporate livery. It is simply copied and pasted into a page on their intranet or website and it is immediately up and running. A monthly rolling report of volunteers' details is provided.

For more information see the website www.growingambitions.org or contact Sally Davis on tel 023 9266 1600 or email sallyd@growingambitions.org.

Ends

Sally Davis is available for interviews, quotes, feature articles or comment. For press information contact: Sue Hunter, telephone 01489 786755 or email sueehunter@yahoo.co.uk

EDITOR'S NOTES:

Growing Ambitions was set-up by social entrepreneur Sally Davis BSc(Hons) MCIPR MICG FRSA as a way of helping teenagers like her own son to get careers information.

Growing Ambitions is an online matchmaking service linking enthusiastic speakers from the workplace with careers education teachers, careers advisers and their young people.

Speakers come from over 850 career types including the professions; commerce; finance; science; manufacturing; trades; academia; sport; leisure; the armed forces and more.

Many movers and shakers from education, business and politics are quoted on the Growing Ambitions 'What people say' page'.

Large organisations and membership organisations can have the volunteering portal on their own websites – see 'White Label' on the website for more information

Many other organisations who endorse Growing Ambitions and promote it to their staff and stakeholders are listed in the Growing Ambitions Partners Directory

Careers advisers are now looking for Speakers for students at Key Stage 3, Key Stage 4 and on up to the end of university.


This press release was distributed by ResponseSource Press Release Wire on behalf of Growing Ambitions in the following categories: Education & Human Resources, for more information visit https://pressreleasewire.responsesource.com/about.