PREVENTING FUEL THEFT ONE OF THE BEST WAYS TO PROTECT TRANSPORT PROFIT MARGINS AS THE CREDIT CRUNCH BITES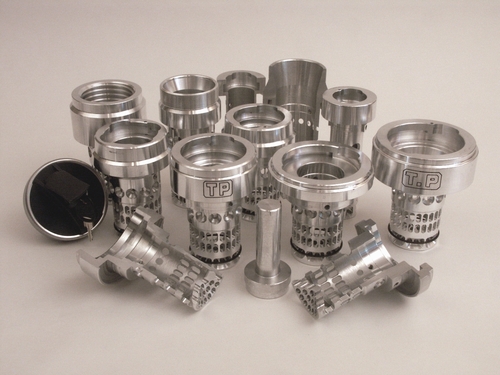 Falling fuel prices may have offered truck operators a small degree of respite, but in the current economic climate there is no room for complacency. Times are tough and with margins still shrinking operators need to be doing everything in their power to protect them using every measure they can find.

One of the easiest and most cost effective measures is to stop fuel theft. It may have come down in price and large scale theft may not hit the headlines, but regular low volume skimming remains a large problem for operators.

For truck operators, total protection from fuel theft is as simple as fitting a device to their fuel tank. Saving just 25 litres of fuel a week will payback within a couple of months and will impact on the bottom line. By far the most popular and effective anti-fuel theft unit on the market, is the InstantFit NECK-IT range from TruckProtect, which provides devices that fit all makes and model of commercial vehicle.

The fact that InstantFit NECK-IT units work and actually stop fuel theft, whether a little or a lot, is why they are the UK's bestsellers at over 100,000 units and why they are now fitted as standard by many UK fleet operators. TruckProtect sells through national supply agreements with DAF, MAN, Scania, Isuzu and Unipart as well as direct to operator.

But the benefits also make them just as attractive to single operators and owner-drivers as well, which accounts for a large part of their success. Relatively cheap to buy and quick to fit, a truck can be protected from fuel theft in a matter of minutes, and they come with a 3-year guarantee. Importantly, the device is Customs compliant and they can be quickly transferred if owners change vehicle.
When saving money has never been more important it's also useful to note that TruckProtect units also prevent fuel splashback while filling even at 120 litres per minute high speed pumps.

TruckProtect CEO Russell Fowler says the InstantFit NECK-IT units are proving so popular, some smaller operators have even been given them as Christmas presents, whilst fleet operators regularly specify them fitted to new vehicles, and major truck manufacturers make them available to customers through their dealer networks. Indeed, Scania is just about to launch a bespoke branded unit specifically designed for its vehicles that will make them even more visible and accessible to customers.

"With the world in recession and profitable business hard to come by, operators large and small should invest a small amount to fit InstantFit Neck-It! to protect one of their most valuable assets."

ENDS

EDITOR'S NOTE:
For further information contact Century PR on 024 7622 8881.

This press release was distributed by ResponseSource Press Release Wire on behalf of Century PR in the following categories: Transport & Logistics, for more information visit https://pressreleasewire.responsesource.com/about.