Is Marketing the most worthy beneficiary of insight?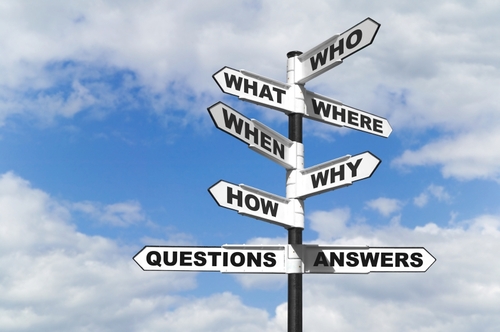 Businesses are unintentionally delaying the impact and benefit they could achieve through better use and understanding of their data, because they are too focused on the benefits to be obtained from Marketing, which are small fry compared to other parts of the business.

There are many myths generated by people who operate in the same sector as Beyond Analysis. One of the most important myths is that companies must have a customer loyalty scheme that creates a unique communication bond between business and consumer in order to derive insight that can be actioned. Not true. In August 2005, investment bank Cazenove produced a report on Tesco, the summary for which was titled "10 Ways Clubcard Data Helps Tesco Win" (Figure 1). In reality, 90% of the benefit to a retailer can be realised by using EPOS data alone to inform decisions across the key retail levers. The most talked about benefit that Clubcard gives – the ability to communicate directly to the consumer – is actually the icing on the cake.

When baking a cake, the icing is typically the last thing to do. You first need the cake and the right ingredients.

Because behavioural insight is about understanding the customer, many people therefore think its only benefit is in using Marketing to influence the customer. But there are so many other retail levers that you can target to affect customer behaviour. Marketing – Direct and Above the Line - has a lot to gain, not just by improvements in credibility as 'Return on Marketing Investment' (ROMI) can be better measured by analysing customer data; but also as at its heart it is an industry which is fed by getting clients to push more customer communication out of the door. A loyalty programme is therefore more often than not used as an excuse to direct more information at consumers rather than to understand their needs so businesses can serve them better.

The game is much bigger and far more valuable than Marketing alone. If we take two important business issues being faced today, it is easy to illustrate how insight driven from EPOS data alone can have a huge impact on the way businesses think about their customers and respond to customer demands.

Driving Sales & Business Economics

If we use a business's transaction data to understand what is – and is not – driving it forward we can see step changes in business performance:

• What are the most important products for my most loyal customers?
• What gaps exist in my range?
• How much space in each channel should I allocate to each range or product?
• On which products does price perception matter most to my customers?
• What promotions should I run, which should I remove?
• What are the right services to offer my customers?

Once these questions have been answered (typically an unending cycle of learning as the customer needs we can identify will continue to evolve), the business must determine how to change in order to respond.

We recently undertook a programme of work for a UK based retailer. By looking at EPOS data alone we were able to identify the top 20% of customers most loyal to the business, and we outlined £500m (A$1.065bn) of incremental opportunity to be gained by small shifts in the retail economics of the business to better serve them.

Customer Driven Investment Strategy

In these tough economic times, how do companies ensure that the investments we make are the right ones, setting us up to succeed rather than overstretch the business and the budget? The questions we are asking are the right ones:

• Which stores are performing, which are underperforming?
• Which stores might be suited to a different layout?
• How do I optimise layout for new stores to maximise sales per square foot?
• Which stores exhibit similar catchment area characteristics to my new site?
• What are the key product groups for my customers in these stores that I should consider for my new store?

Transaction – or customer behaviour – analysis and insight can satisfy all of the above questions and more. Businesses need this level of insight in order to make better informed and de-risked CAPEX decisions.

There are two main lessons to be learned: firstly that you can achieve both marketing efficiency but also – and more importantly – operational efficiency without necessarily having a loyalty card or scheme; but by using the transactional data that your business already generates. The second is that, if your business does have a loyalty card, there are many benefits outside of marketing, which are often overlooked.

In either case, businesses should be viewing data-driven insight as a business wide function, using it to identify and validate the key business priorities they should focus on and direct it to the most useful place of the business. Above all it should not just be the domain of the CRM part of the business where it can get lost or wasted in micro management and no real value will be obtained from it. The leading organisations that use insights don't have the capability locked into the marketing function, as this is the last place it should be.

[ENDS]
 
About Beyond Analysis

Beyond Analysis is a leading customer insight and strategy provider that has developed a pragmatic and flexible approach to deploying data to drive competitive advantage through more informed decision-making across business operations.

Bringing hands-on experience of developing world-class customer insight capabilities for some of the world's largest consumer brands we can quickly and effectively identify the levers that will harness the power of data.

We are based in London and Sydney.

Web: www.beyondanalysis.net

About the Author

Paul Alexander, Chief Executive Officer

Paul is an industry expert whose opinion is sought by business and marketing organisations across the world. He has extensive experience in media and advertising and is a passionate exponent of the power of data to transform a business. He takes a holistic view of business to provide marketers with the tools they need to support the strategic goals of a company.

Paul has a deep knowledge of the commercial applications for customer data in retail and consumer market environments; and he knows how Customer Insight coupled with through the line marketing can be used to drive business success.

He believes that successful companies today will be those who can harness the significant amounts of data they have at their fingertips, and make sense of it.

For further information, please contact:

Melanie Harries
press@beyondanalysis.net
t. +44 (0) 208 392 8252/ +44 (0) 7976 304 437


This press release was distributed by ResponseSource Press Release Wire on behalf of Beyond Analysis Ltd in the following categories: Consumer Technology, Personal Finance, Business & Finance, Media & Marketing, Retail & Fashion, Computing & Telecoms, Construction & Property, for more information visit https://pressreleasewire.responsesource.com/about.