Love Your Car, Line Your Pocket - Airport Parking and Hotels Offers Top Tips on Fuel-Efficient Driving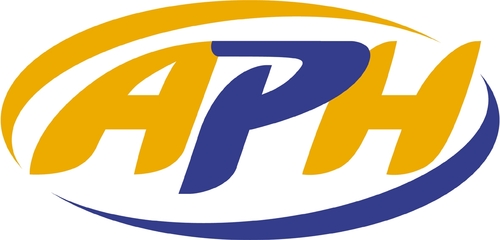 With fuel prices reaching a 20 year high across the UK and predicted to increase even further*, Airport Parking and Hotels (APH) is helping all motorists to fight the rising fuel costs and save over Β£200 a year in petrol and diesel with a selection of top tips on fuel-efficient driving.

By doing simple tasks such as making sure the petrol cap is screwed on tightly and regularly checking the tyre pressure, drivers can reduce their fuel consumption by up to 15%. This is essential information for helping drivers keep their costs down whether they are motoring at home or hiring a car whilst abroad and wanting to save a few extra pounds on their holiday costs.

Top tips for fuel efficient driving:
1. Planning: plan your journey to avoid traffic congestion and getting lost. Try to take the most direct route and travel outside peak times when possible.
2. Weight: remove unnecessary weight such as clutter, bike racks and roof boxes which will reduce the fuel use.
3. Petrol: fill the petrol tank up to the first click; don't overfill as fuel can be wasted through spillage and evaporation and make sure the petrol cap is tightly screwed on. Also petrol pumps are calibrated by volume so fill up at night when it's cold.
4. Speed: observing the speed limit is not only safer but also helps to reduce fuel consumption. Fuel consumption increases the faster you drive.
5. Air Conditioning: using the air conditioner can increase fuel consumption by up to 10% so use it sparingly. However, at higher speeds (+60 mph) using the air conditioner will be more efficient than the wind resistance from open windows.
6. Tyre Pressure: check the tyre pressure regularly as under-inflated tyres can increase fuel consumption by up to 3%.
7. Driving: avoid hard braking and sharp acceleration, accelerate smoothly and slowly. Sudden changes in speed can cause excessive fuel consumption.
8. Revving: monitor the amount of revs, changing up before 2,500rpm in petrol cars and 2,000rpm in diesel cars.
9. Traffic Jams: restarting the engine uses less fuel than idling so switch the engine off if stuck in traffic for more than one or two minutes.
10. Service: regularly service the car, checking the air filters, oil and water levels.

Nick Caunter, managing director of APH says: β€œWith fuel prices scheduled to rise even further, we thought we would help drivers save a bit of extra cash on their yearly petrol costs or even their summer holiday by offering a few simple tips to drive more fuel efficiently. The information is included on the APH website which provides savvy travellers with pre-holiday advice, helping to save money and time."

Airport Parking and Hotels Ltd has over 20 years' experience as a retailer of pre-booked airport parking and travel extras. It offers parking at 24 UK airports, ports and Eurotunnel terminals plus airport hotels packaged with parking, airport lounges, travel insurance, car hire and holiday taxis.

* Statistics from Tiscali.co.uk on the 2nd April 2009.

For further information visit www.aph.com or call 01342 859515
- Ends -
Press information
For further press information contact Sarah Falkingham or Katherine Regan at gosh pr on 020 7430 7910 or email sarah@goshpr.co.uk.

This press release was distributed by ResponseSource Press Release Wire on behalf of Gosh PR in the following categories: Motoring, Travel, for more information visit https://pressreleasewire.responsesource.com/about.