The Allen Brown Gallery chooses the Parkinson's Disease Society as 'Charity of the Year'.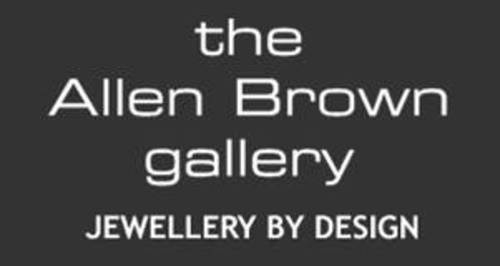 The Allen Brown Gallery is pleased to announce they will be supporting the Parkinson 's Disease Society (PDS) throughout 2009.

The Parkinson's Disease Society is a charity close to Allen Brown's heart. His mother suffered from this debilitating condition for several years. Allen comments; "I am very proud to back the Parkinson's Disease Society this year. I will be holding several dedicated events at my workshop and will be creating bespoke items of jewellery purely for the PDS. Both of my parents gained a huge amount of comfort, information and encouragement from our local support group and I feel very strongly that it is now my time to give something back."

The Parkinson's Disease Society is the 11th biggest funder of medical research in the UK and have invested millions in research into Parkinson's since 1969. This research has come closer to discovering a cure in the last decade than ever before and the PDS is investing in the next generation on experts in the hope that they make a breakthrough

Specialist nurses and advisors offer support and advice via a dedicated Helpline (0808 800 0303). The PDS also offers a wide range of information via booklets, DVD and fact sheets for those living with Parkinson's, their families and carers. A network of over 330 branches and support groups across the UK, such as the one attended by Allen's parents offer services and support to all those affected by the condition.

Based in 'The Heart of the Country Village' at Swinfen in Staffordshire, Allen Brown is an established 'thinking' jeweller.

His purpose as he moves his company into its 22nd year in 2009 is to focus on the ever 'greener' sourcing and use of both the gems and the gold he works with for his designs. His aim is to 'ethical without being ethnic'!

He absolutely endorses 'recycling' jewellery by remodelling a client's item into a new piece. Here he not only reuses the gems, but also the metal in which the gems were originally set.

For the Parkinson's Disease Society bespoke pieces, Allen will be designing completely new items – more news of these will follow later in the year! For the details of supporting events based at Allen's workshop, take a look at his website, www.allenbrowngallery.co.uk throughout the year.

~ENDS~

For media enquiries please contact:

Claire Elbrow, Blue Lizard Marketing
Tel: 01638 731513
Mobile: 0779 958 8285
Email: info@bluelizardmarketing.com

Celebrate 40 Years of the Parkinson's Disease Society in 2009

In 2009, the Parkinson's Disease Society (PDS) is celebrating 40 years of achievement in research and support for people with Parkinson's.

Parkinson's Awareness Week 20 – 26 April 2009

Each year, the Parkinson's Disease Society holds an Awareness Week to raise the profile of the Society, giving a focus for fundraising efforts across the UK and increasing people's understanding of Parkinson's disease. To find out more about Parkinson's Awareness Week visit www.parkinsons.org.uk/40thanniversary

About the Parkinson's Disease Society

We are the leading authority in the UK on the condition and a world leader in research, with over £40million invested in research over the last 40 years. We are closer than ever to finding a cure. We campaign for a better quality of life, provide expert information on all aspects of Parkinson's and a local support network for people with Parkinson's, their carers, families and friends. We are totally dependent on voluntary donations.

We are a membership organisation but support all people affected by Parkinson's. Our freephone Helpline, which provides help and advice to all people affected by Parkinson's, can be reached by calling 0808 800 0303 Monday-Friday 9.30am-9pm and Saturday 9.30am-5.30pm

This press release was distributed by ResponseSource Press Release Wire on behalf of Blue Lizard Marketing in the following categories: Women's Interest & Beauty, Retail & Fashion, for more information visit https://pressreleasewire.responsesource.com/about.