FLEET MANAGERS NEED TO SAFEGUARD FUEL FOLLOWING LATEST INCREASE TO PROTECT PROFITS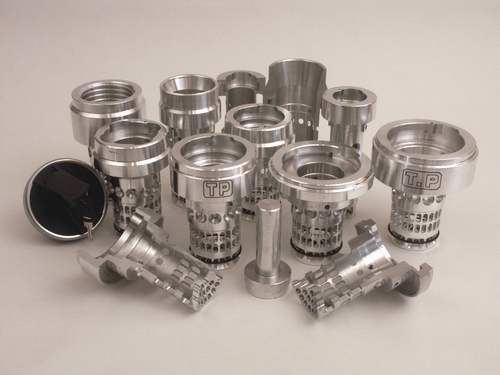 Chancellor Alistair Darling's "fuel duty bombshell" in the Budget has put more pressure than ever on fleet managers to protect their profits.

He was dubbed "Dracula" by the Freight Transport Association for sucking dry the lifeblood of the haulage industry by reviving the fuel tax escalator.

Hot on the heels of the most recent 2p rise in fuel duty, he announced another 2p hike in September, following by a rise of 1p above inflation next April, and each following April for the next four years.

While the British Chambers of Commerce warned he had shown "scant disregard" for beleaguered haulage companies, and the AA calling it a "body blow", fleet operators are now looking for every avenue to protect their profit margins.

Increasing numbers are now turning to TruckProtect's innovative anti-siphon device the InstantFit NECK-IT to guard against the growing problem of fuel theft which can cost companies thousands of pounds a year.

TruckProtect's Chief Executive Russell Fowler said: "Raising fuel duty above inflation every year will only increase pressure on already hard-pressed fleet operators who are working on very tight margins.

"Companies are already struggling to make profits so keeping control of costs will become ever more important and the theft of fuel could prove disastrous.

"By investing a small amount of money in an InstantFit NECK-IT anti-siphon device they can protect themselves against both organised gangs who drain tanks dry and opportunistic "skimming" of fuel from the top of the tank."

Fleet operators can also benefit from another of TruckProtect's products which helps boost fuel economy and reduce servicing bills by keeping their diesel clean.

Fuel sludging is a growing problem and so TruckProtect range has introduced EcoFuelKleanz to its portfolio of products.

Suitable for trucks, vans and buses, this unique and simple fuel conditioning system provides an innovative green solution to eliminate the fuel sludging problems that often beset modern vehicles, particularly ones which run on the increasingly popular biodiesel..

The units need no power or maintenance and can be quickly fitted into the fuel line of all commercial vehicles, where the strong but controlled magnetic field acts on diesel or biofuels to improve fuel quality, increase engine protection and performance, and reduce emissions. It will not only help increase fuel filter life hugely, but will also prevent blocked and corroded injectors

The InstantFit NECK-IT is the most popular anti-siphon device on the market, with more than 100,000 units sold to date. Highly effective, it is easy to fit, has no moving parts, and, critically, can cope with filling speeds of up to 120 ltr/min without splashback. Operators can easily transfer it from one vehicle to another and, as it requires no drilling or gluing, it does not damage trucks.

Truck manufacturer Scania was so impressed it has taken on a line of InstantFit NECK-IT which is branded with the Scania logo and commercial vehicle manufacturer DAF has added it to its list of Truck Related Parts which customers can order direct from DAF dealers.

Following its success in Britain, the InstantFit NECK-IT is proving popular in the Continent and the United States. There are models to fit Mercedes, Volvo, Renault and Iveco trucks, a large number of diesel vans, buses and even public service vehicles such as roadsweepers and American trucks including Peterbilt, Kenworth and Freightliner.

Editor's Note: for further information contact Century Public Relations (Tel: 024 7622 8881).
This press release was distributed by ResponseSource Press Release Wire on behalf of Century PR in the following categories: Transport & Logistics, for more information visit https://pressreleasewire.responsesource.com/about.