Remortgages Decline Early 2009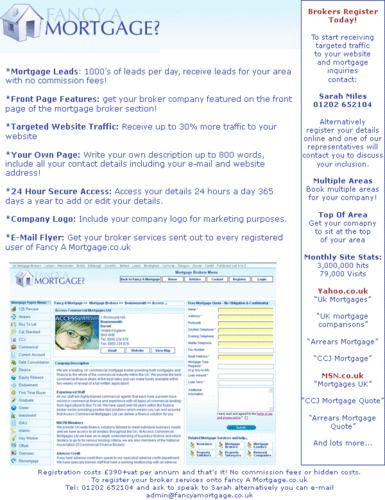 The remortgage market has seen a sharp decline – The Council Of Mortgage Lenders

The Council of Mortgage Lenders has published figures showing a sharp decline in the remortgaging market. Figures showed a -20% decline in remortgages and CML states that the remortgaging market will remain I decline for some time due to the attractive variable rates on offer compared to the price of new mortgages.

Remortgage Requests Down…
Fancy A Mortgage.co.uk one of the UK's leading mortgage information websites showed a 15% decline on the amount of users requesting a remortgage quote in comparison with other types of mortgage. "Our current performance within the remortgage sector matches the latest figured provided from The Council of Mortgage Lenders, however we are seeing the number of applicants for mortgage quotes in general increase" - Paul Giles Managing Directory of Fancy A Mortgage.co.uk

"Our main concern is still the First Time Buyer as we an increase in the average deposit required rising above the £25,000 which is far beyond most first time buyer needs" stated Mr Giles.

Lenders Reluctant To Open Up For First time Buyers…
An overall increase in the mortgage market profit early this last quarter (early 2009) is promising news but the figures still fall well behind the figures for the same quarter in 2008. Lenders are still showing reluctance in relaxing their strict lending criteria when it comes to first time buyers and although nobody wants another credit crises - the mortgage market is still looking for lenders to show some leaning towards relaxing their criteria. As we all know the mortgage market rests on the in-flux of first time buyers and if we do not look after this section of the market we will see a knock-on effect right thorough all the various mortgage products.

For more information contact:

Media Services
Fancy A Mortgage.co.uk

Tel: 0845 260 0186
Email: info@FancyAMortgage.co.uk

About FancyAMortgage.co.uk

UK Mortgage information platform:
Fancy A Mortgage.co.uk

Fancy A Mortgage.co.uk provides in-depth information on all types of mortgage products and remortgage options. We offer an un-biased overview of the current mortgage market and latest mortgage market news.

This press release was distributed by ResponseSource Press Release Wire on behalf of E-Business Engineers in the following categories: Home & Garden, Personal Finance, Construction & Property, for more information visit https://pressreleasewire.responsesource.com/about.