Colin and Justin - International Faces of Global Romance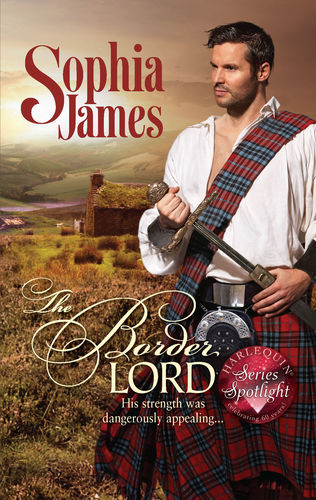 FOR IMMEDIATE RELEASE - Contact Sue Knight at info@knightayton.co.uk or telephone 07725 582897 for immediate assistance.

Colin and Justin to feature on Harlequin (Mills and Boon) Book Covers! In precisely one week's time (the 19th of May 2009) these bodice ripping books will publish!

TV designers Colin McAllister and Justin Ryan, are the new faces of global romance! Yup, the globe trotting Scots are gracing the covers of two brand new Harlequin Mills and Boon Romances. Weird but wonderful, bizzare but fabulous!

And how did it all start? Simple! Picture the scene. Harlequin Book's VP of Communications, a major TV design fan, was enjoying a cocktail when she was struck by a vision. The scene was hazy, but romantic apparitions appeared. She imagined acres of tartan and the haunting sound of bagpipes. And, bizarrely, a blue cotton drill NYPD police uniform. Soon, dreams turned to opportunity, and before long a top secret photo shoot was being planned. And so it came to pass that, earlier this year, in a snow bound studio in North America, the outside air was cold… but inside the atmosphere was HOT!

Say Harlequin; "They were absolute naturals, and immediately got into their cover characters. And, although the two are happily married – to each other – they're both good lookers and we knew they were going to be splendid cover heroes. Our books, after all, are all about fantasy".

A windswept McAllister poses as the mysterious Laird Lachlan on the cover of Harlequin Historical novel The Border Lord, by Sophia James. He sports traditional Scottish Highlander garb—a mid calf tartan kilt complete with an authentic skian dubh (a sheathed knife worn on the right side) and a black leather sporran. Lachlan is described as, "dangerously appealing…" on the book cover and it's a description that befits his image… right down to the heather covered ground upon which he stands!

Ryan, whose character name is Officer Kent Terlecki, graces the cover of Harlequin American Romance novel Once a Hero, by Lisa Childs. The provocative back jacket copy alludes to forbidden romance: "Terlecki will just have to give Erin the answers she's looking for…and the chance to get to know the real man behind the badge". Ryan, dramatically posed and clutching his truncheon, is dressed in an authentic police officer's uniform, looking ready to defend his heroine's honor.

When asked why they agreed to pose for the covers, McAllister says, "It was terrific fun to be asked to pose for these books. Who doesn't love Mills and Boon or Harlequin as they're known in America and beyond. Who ever thought we'd end up on the covers of Romance novels!?" He added, "Remember Fabio? Well, we're Fabio with extra FAB. We're Fabulousio!"

Ryan quipped; "We're in the business of arresting bad taste, so for me to be reborn as a law abiding New York cop seemed strangely appropriate!"

Best known for How NOT to Decorate and the all Canadian Colin & Justin's Home Heist, Britain's new romantic leads are also the authors of Colin & Justin's Home Heist Style Guide, published by Penguin Canada, and have just launched a range of home ware products for price conscious UK retailer Matalan. Colin and Justin also start filming The 60 Minute Makeover for ITV1 in May 2009.

This press release was distributed by ResponseSource Press Release Wire on behalf of Twoboyzmedia in the following categories: Men's Interest, Entertainment & Arts, Leisure & Hobbies, Home & Garden, Women's Interest & Beauty, Media & Marketing, Retail & Fashion, for more information visit https://pressreleasewire.responsesource.com/about.