Dust off employee surveys for insight into staff motivation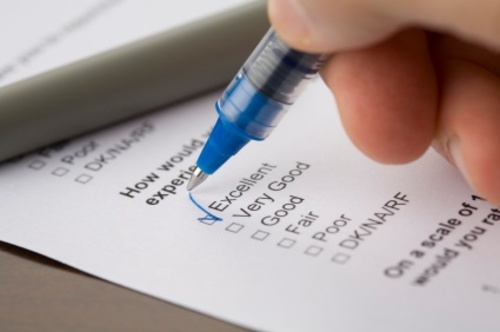 Personnel Managers are being urged to dust off their employee surveys as they could hold the key to motivating their workforce and eliminating the grapevine effect in dysfunctional teams.

Many companies may have conducted employee surveys last year but due to the downturn have never got round to analysing the results and putting recommendations into practice, according to Performance Culture specialist Nigel Watson, MD of Q4 Solutions, who says that the views held within these survey's could be critical in effectively managing staff and their performance going forward.

"We all know that the market went into freefall from November to March but has now levelled out, so now is the time to look at the results of those employee surveys. The information held within these surveys is absolute gold dust for Personnel Managers and will help develop an internal communications strategy about the present and future which will help eliminate the negative grapevine effect and provide a solid foundation for sustainable change in preparation for future upturns in business," explains Watson.

According to Watson, when there is change or difficulty, the grapevine – or Chinese whisper effect - tends to kick in quickly as people try to predict the company's next moves. This so often causes a temporary paralysis in performance as a result of inaccurate information permeating the business and generating unnecessary speculation, panic and fear, and may cause top talent to start looking elsewhere for a job. He claims that the biggest cause of team dysfunction and poor performance is the unknown and that simply communicating more effectively could radically improve performance levels in many teams.

Watson believes that employee surveys hold vital information in terms of key issues of concern within the business that management may not be aware of and gives the business an opportunity to address any concerns and provide realistic timescales for solutions.

"The problem with many organisations facing troubled times is that they want to come back to people with a solution, and often this solution can take many weeks to come to the surface. What these organisations fail to recognise is that people really do appreciate being given the chance to prepare. With the right communication strategy, even bad news can be good news if told early enough and will stop the grapevine in its tracks," says Watson.

ENDS

Editor's Notes

Nigel Watson is one of the most experienced performance culture specialists in Europe. He has been managing director of Q4 for almost a decade and has over 20 years experience in serving corporate household names.

Q4 Solutions delivers programmes of leadership development, workshops, facilitation and coaching. Using acknowledged leaders in their field, Q4 has assembled a formidable array of talent under the overall guidance of Nigel Watson

Nigel's career has been spent in the people, performance, process arena and he has worked with many prestigious clients, including: Alliance & Leicester, Augusta Westland, BP, BAE Systems, EDS, KPMG, Logica CMG, Selfridges and Vodafone.

Nigel was also part of the company responsible for: training the skippers and crew for the BT Global Challenge Yacht Race, creating a joint civilian leadership school at the Royal Military Academy, Sandhurst, and for working with Sir Clive Woodward in developing the shift in behaviours and performance for the England 2003 Rugby World Cup Squad.

For further information visit www.q4solutions.co.uk

For press enquiries please contact Amy Larman on 01603 283 463 or by email amy@mediajems.co.uk.
This press release was distributed by ResponseSource Press Release Wire on behalf of Media Jems in the following categories: Education & Human Resources, for more information visit https://pressreleasewire.responsesource.com/about.