Top ten tips for mumpreneurs – expert pointers from an established businesswoman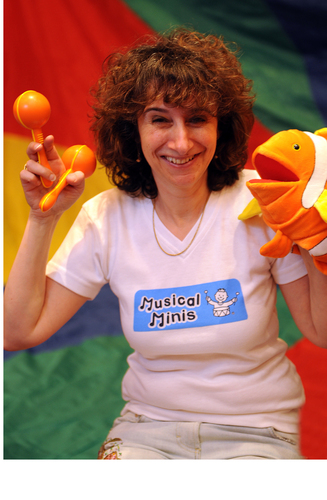 A mum who has been in business for 20 years at the helm of a flourishing pre-school activity group has offered some expert pointers to would-be 'mumpreneurs'.

Karen Sherr of Musical Minis http://www.musicalminis.co.uk offers the following no-nonsense advice:

1. Research the market and competition.
2. Start small, let the business grow as and when you can cope with expansion.
3. Have a clear idea what you want out of the business
4. Try to separate work from home. If your business is based at home (as all the Musical Minis administration is) have a second phone line fitted.
5. Have backup. If your child is ill what will happen to your business?
6. Know your limitations. For example if you have problems with accounts, get someone to help you.
7. If there are not enough hours in the day to do everything, do the bits you like (with both work and home life) and get help with the bits you don't.
8. Work out the balance between work and home that you want.
9. Keep time to be a mum
10. Set time aside to deal with administration, household tasks etc. If you keep putting it off the task will become huge (hours of paperwork for example – or loads of ironing) - regular manageable chunks of mundane but important tasks will help things flow smoothly.

When Karen, 46, of Pinner in Middlesex, started Musical Minis, she wanted to provide fun and stimulating sessions based on what she knew her own baby son Matthew would love.

She combined this with her expertise as a play specialist at Great Ormond Street Hospital to found the winning combination of fun sessions now loved by children and parents across the UK and in Mumbai, India.

The business has flourished at the pace she has chosen.

Karen, now a mum of three, adds: "I think one of the major things I have learned is to set out a strategy and to follow it.

"Working with a strategy gives a sense of being in control and even if things do not develop as one may wish, it makes the identification of where things are not going right far easier.

"The other major lesson is to continually revisit every aspect of the business. It is too easy to be complacent and resistant to change. Having somebody else challenge your beliefs and rationale is really useful and can quickly help you refocus when you have lost your way.

"In terms of formulating a business model for both the running of the classes and for attracting franchisees, my experience as a mum has been invaluable. In terms of the classes, I have recognised that mixed aged classes are both more convenient and more beneficial. For mums running a business, offering the flexibility of working hours and no formal targets, makes the Musical Minis proposal an attractive one."

Karen adds: "I set about putting together a programme that had cognitive developmental aims at the heart of it. I am not musical and therefore had no wish to create something that would uncover the next Beethoven or John Lennon.
"I have found the balance that is right for me. Expansion with Musical Minis has purposely been kept small, on a level I can manage, as I still want to be a mum. Now as the children are growing up, I feel expansion can be more rapid."

More information for potential Musical Minis franchisees is at:
http://www.musicalminis.co.uk/franchise.html

Issued by Linda Jones at Passionate Media (01543 468621/linda@passionatemedia.co.uk) on behalf of Musical Minis.

For more information, please contact:

Karen Sherr
Managing Director, Musical Minis
Tel: 020 8868 0001
Email: karen@musicalminis.co.uk
www.musicalminis.co.uk

Please note, if you want to get in touch with Karen in August, please get in touch with Linda on the contacts above to find out about her availability.

This press release was distributed by ResponseSource Press Release Wire on behalf of The Marketing Room (Passionate Media Relations) in the following categories: Children & Teenagers, Women's Interest & Beauty, Business & Finance, Education & Human Resources, for more information visit https://pressreleasewire.responsesource.com/about.