UK Retail Sales Industry Could Save Britain From Recession Despite Swine Flu!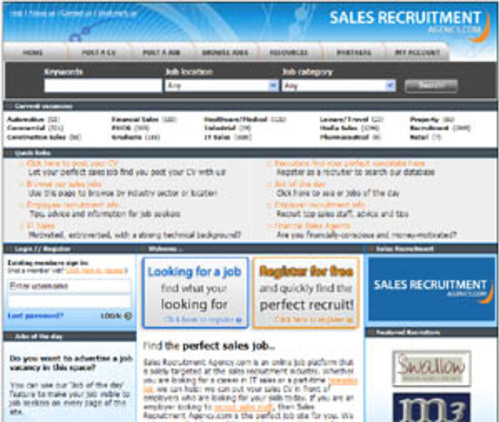 The latest figures released from the major retail giants in the UK; Marks and Spencer, Next, HMV and more have declared better than forecasted financial growth and profits for both June and July 2009 confirming what David Frost, director general of the BCC stated earlier this year "It will be business that drives the economy forward, creating jobs and wealth. Their importance to the country cannot be ignored."

Retail Industry Picks Up The Pieces

Despite fears of a 'swine-flu' pandemic adding further to shoppers 'staying in-doors' the latest figures from the retail sector are cause for optimism. With the stark rise in job cuts and company liquidations at the start of 2009 job security across the nation was at an all time low however te retail industry seems to be picking up the pieces with the likes of M&S one of the UK's leading retailers announcing jobs are safe, Morrisons announcing the creation of 5000 jobs at the beginning of 2009 and Justin King, chief executive of Sainsbury's announcing a 40% increase in sales for its third quarter as well as the creation of 4000 new retail jobs across its stores.

Retail Sales Jobs Industry Booming

The retail sales jobs industry is thriving despite gloomy outlooks throughout the rest of the UK's industries with job cuts and reduced working hours affecting a large number of firms. Amidst all the cries of doom and gloom In May 2009 the Co-operative Group (another retail giant) released statistics showing its gross sales figures had risen to over £10bn for the first time last year!

Latest Online Sales Job Figures July 2009

The leading online platform for sales jobs (www.SalesRecruitmentAgency.com) backed up reports that the retail sales industry is growing with employment figures showing the retail sector as the leading supplier of 'job postings online' towering above all other industries, by a whopping 3-1 job postings over the last quarter! Managing Director Mike Glaire went on to say that "further figures showed that online retail job applications by jobseekers had increased by 23% over the same quarter last year and that these latest figures show that prospective job hunters are switched on to the fact that the retail industry is the place to look for jobs".

Retail Industry Outperforms Market Analyst Forecasts

In April 2009 consumer spending increased with retail sales up by 0.9% on the previous month of March 0.4% higher than even the market analysts had forecast. The Office for National Statistics stated sales were up by 2.6% on last years April figures. Vicky Redwood of Capital Economics said in April "there has been a more fundamental improvement in sales, perhaps related to the pick-up in disposable incomes caused by falling inflation and interest rates".

SalesRecruitmentAgency.com
16 St Mary's Street
Edinburgh
EH1 1SU

Telephone: 0131 202 1503
E-mail: info@salesrecruitmentagency.com

This press release was distributed by ResponseSource Press Release Wire on behalf of PGO Sales Ltd in the following categories: Consumer Technology, Personal Finance, Business & Finance, Retail & Fashion, Computing & Telecoms, for more information visit https://pressreleasewire.responsesource.com/about.