Beating the Stress Factor Could Aid Swine Flu Recovery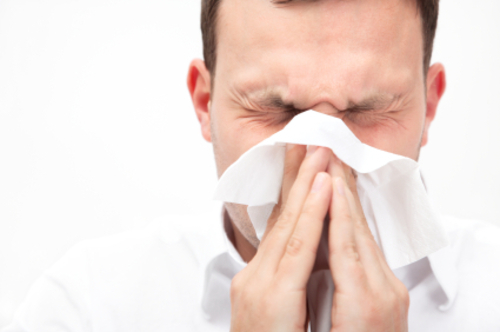 People suffering from long-term stress are being reminded of its negative effect on the immune system and are being urged to find ways of combating stress to help the body fight viruses like Swine Flu.

Leading Medical Herbalist Deborah Grant has seen a rise in the number of patients coming to her clinics in St John's Wood and Canary Wharf with poor immune function which has resulted in recurrent infections. She found that underneath the surface symptoms, many were actually suffering from long-term stress and it was the effect of stress on the body that was resulting in illness.

"Stress has a hugely negative impact on a person's immune system. Think about how many times you have gone down with an infection after a period of stress. When the body is helped to deal with the effect that stress has on it, and this includes restoring adrenal function, immune function is invariably improved," explains Grant.

According to Grant, stress can manifest itself in a number of ways including insomnia, anxiety, IBS, depression, fatigue, erectile dysfunction, acid reflux, loss of libido, skin problems; hormone imbalance, which can lead to infertility and menstrual problems.

There are a number of herbal medicines known to safely help restore adrenal function, rebalance hormones, lift depression, resolve acid reflux, increase energy, help with sleep, effectively treat IBS and help stress-related erectile dysfunction and loss of libido.

"Many herbal remedies can be bought in high-street stores but it is always better to get a herbal prescription, which is tailored to meet each patient's unique needs. This approach gets the best results, especially when several body systems are involved after long-term stress," advises Grant.

But Grant, whose new website www.Herbalist-Medicine.com launches this week, is quick to point out that Herbal Medicine is not a treatment or cure for Swine Flu.

"Herbal Medicine cannot treat Swine Flu and if you are concerned that you may have the virus, you should always contact the National Pandemic Flu Helpline for advice and treatment. However, Herbal Medicines, which work to improve the body's immune system, can help keep your natural defenses in top shape so that when you are exposed to a virus like Swine Flu, you give your body the best possible chance of fighting back," says Grant.

ENDS

Notes to Editor

Deborah Grant BSc (Hons) Consultant Medical Herbalist

Deborah Grant is a qualified Medical Herbalist with a Bachelor of Science Honours degree in Herbal Medicine and has diagnostic and clinical training at degree level. Deborah uses herbal medicine to treat the underlying cause of health-related problems as well as the symptoms and has experience in treating a wide range of conditions, attaining a high rate of clinical success.

Deborah has experience in treating a wide range of conditions including interstitial cystitis, Polycystic Ovarian Syndrome, Benign Prostatic Hyperplasia (enlarged prostate), Irritable Bowel Syndrome, Crohn's disease, Graves disease, stress, angina, mild/moderate depression, recurrent infections, ulcerative colitis, rheumatoid arthritis, osteoarthritis, menstrual and menopausal problems, infertility, migraine, digestive problems, asthma, bronchitis, eczema, psoriasis, gastric reflux and Chronic Fatigue Syndrome.

Deborah says:

"21st Century science-based Herbal Medicine is becoming increasingly popular and more and more people are turning to it as a safer, gentler alternative to the one-size-fits-all pharmaceutical drugs with their sometimes unpleasant side-effects. Many of the common health problems, which you would normally take to your GP, can be effectively tackled with a drug-free approach."

Every prescription is tailored to meet each patient's unique needs as Deborah believes that this approach gets the best results. Medicines are dispensed from her own dispensary, using medicine authorised by the Department of Health's Medicines and Healthcare products Regulatory Agency (MHRA) and licensed under the European Directive on Traditional Herbal Medicine. Her high quality plant extracts have been proven to give a high and consistent level of clinical success.

Deborah has practices in Canary Wharf and St John's Wood, London. She also has a Menopause Clinic, an Irritable Bowel Syndrome (IBS) Clinic and an Interstitial Cystitis Clinic (IC) and is a member of The British Herbal Medicine Association (BHMA). Her website, where she sells practitioner-only, high quality health supplements, is www.herbalist-medicine.com.

Information supplied by Media Jems. For press enquiries please contact Amy Larman on 01603 283 463 or email amy@mediajems.co.uk.

This press release was distributed by ResponseSource Press Release Wire on behalf of Media Jems in the following categories: Children & Teenagers, Health, Women's Interest & Beauty, Environment & Nature, for more information visit https://pressreleasewire.responsesource.com/about.