Pioneering school for children and young people with autism to open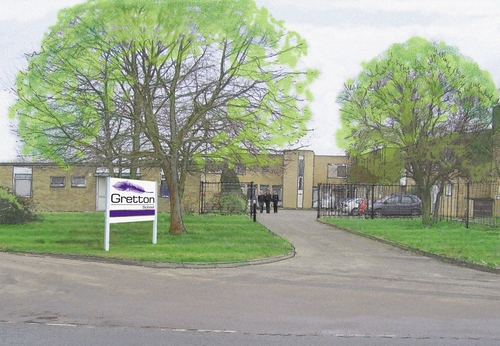 Children and young people with autism, deserve the very best education with additional learning and leisure opportunities outside of the school day.
A pioneering new independent special school and regional services centre for children with Autistic Spectrum Disorder (ASD) will open in January 2010 near Cambridge. Gretton School is a special school, which will cater for up to 40 children and young people aged between 5 and 19 years, with autism and Asperger Syndrome. It will work closely with local authorities to provide quality education for those children and young people needing highly individual and focused special education provision and services. It will open as a day school initially and will extend its services to incorporate residential education as well as activities and support beyond the school day. It will also become a national provision to support research and training.

Gretton School provides a unique resource to the area as a special school providing high quality education and services, specifically for children and young people with ASD. The need for such provision is increasing as more children and young people are being diagnosed with ASD. Around 1 in 100 UK children have ASD but recent research by Cambridge University has suggested that the incidence may even be as high as 1 in 64.

Gretton School is designed and organised specifically for children with ASD and is able to adapt around a broad range of individual needs and different ages.

• The school is designed around a unique studio approach, which allows small groups of pupils to be educated in a highly personalised way, specific to their needs and adapting as each child develops. The studios are planned around ensuring small groups of children and young people are grouped according to their abilities, with a highly skilled staff team.

• The building has been specifically adapted to manage the hypersensitivities that are common with children and young people with autism and to enable close supervision.

• The need for a rapidly, accessible, calming environment has been catered for with the inclusion of small 'quiet rooms' attached to each studio classroom.

• It will offer excellent medical facilities and a range of therapies including speech and occupational therapy.

• It will have a high teacher and adult:pupil ratio to enable individual attention and close supervision

Parents and families of children with ASD in the locality will benefit from support closer to home, as well as encouragement, social activities and short breaks to provide respite care. The school will particularly benefit children in the local community who have previously had to travel further afield for a place in a special school. Gretton School will work in partnership with local authorities, whose commitment is to bring such children back to their local area to high quality provision, closer to parents as well as making the most efficient use of public funds.

Gretton School plans to roll out extended services which will include short break services for parents and families, holiday playschemes and out of hours clubs, which will be open to the local special needs community as well as to pupils at the school. Young people with ASD can often be excluded from youth activities and Gretton School will ensure that they have the same opportunities, experiences and advantages as other young people. The school will also run research programmes and hopes to work with the Autism Research Centre at the University of Cambridge, to further knowledge and improve outcomes for children and young people with ASD.

Headteacher Lyndsey Stone says: "We are all very proud to launch this pioneering, new school. It will significantly improve the lives of children and young people living with ASD in and around Cambridge and in the near future, provide residential education for children and families further afield. The school will also provide much needed short breaks and support for families. The interest that is starting to build in the school has been extremely positive and highlights the need for children with ASD to experience a focused, personalised education that meets their individual needs."

Gretton School and regional services centre is being established by Piscari, an education company which delivers services to improve standards in education. Piscari has significant expertise and commitment to enhancing special education in the UK and internationally and has invested significantly in the school site at Girton, to establish a new centre of excellence in special education.

Mike Lander, Chairman of Piscari says "Piscari sees Gretton School as a very natural extension of its schools' strategy and is proud to see it becoming a reality as it prepares to open. Children and young people with autism, deserve the very best education with additional learning and leisure opportunities outside of the school day. Piscari is committed to supporting this with Gretton School and its other service offerings. We will be working in partnership with local authorities, health trusts, universities and other providers and stakeholders to build a unique public-private sector partnership. Our intention is to co-develop a new world class facility that provides high quality, special education and services for the long term."

Gretton School will initially offer high quality day education and is planning to develop residential provision and services within the next 18 months. This will open up Gretton School's facilities and site to children and young people across the wider region. Residential provisions will include 38-week provision on a weekly or termly boarding basis. It will also make 52-week residential places available to meet the needs of specific children and young people with more challenging needs and to support their families closer to home.

For a place at Gretton School the child's placement must be supported by a referring local authority who will fund this placement to meet the required needs. In some cases parents may fund a place independently.

For further information about Gretton School please visit www.grettonschool.com or call 0844 7452155. Gretton School is located in Girton, near Cambridge.

*ENDS*

Note to editors:

Press are invited to tour the site and interview school representatives at 10.30am on Friday 13th November.

• Headteacher for Gretton School, Lyndsey Stone and Mike Lander, Chairman of Piscari will be available for interview.
• David Howarth, MP (LibDem. Cambridge; All Party Group on Learning Disability; Cosponsor of Autism bill) will be attending and may be available for interview.

Ground plans and an artist's impression of the school are available as images.

Video and audio podcast recordings will be available as ready to use additional content for web media.

Statements will be available from David Howarth MP, Andrew Lansley MP and the National Autistic Society.

ASD factsheet will be available for background information.

Media Contact:

Jo Barrett – Potion PR
jo@potionpr.com / 0845 862 4466

This press release was distributed by ResponseSource Press Release Wire on behalf of Potion PR and Marketing Ltd in the following categories: Children & Teenagers, Health, Business & Finance, Education & Human Resources, Public Sector, Third Sector & Legal, for more information visit https://pressreleasewire.responsesource.com/about.