'What do men and women really want? 'Email Doctor' Monica Seeley uncovers the truth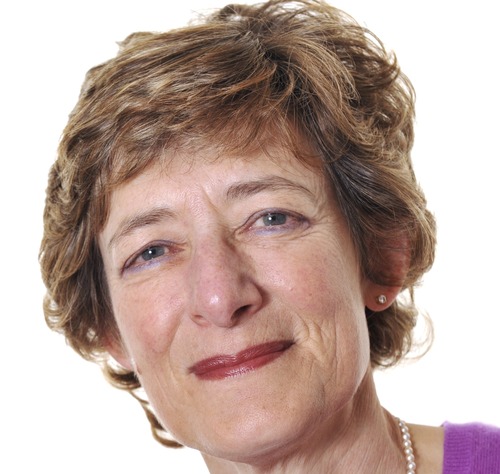 most people, especially women chose to spend their time on a 'real' lunch or chatting in person to a colleague
Overall most men and women when challenged by the 'Email Doctor' as to what they would do if they had the chance of gaining an extra 45 minutes in their working day – would choose going out for a 'proper lunch' with a business colleague or client. A close second choice was doing some exercise such as a brisk walk, yoga a jog or in joint second place, planning a client site visit and their third choice was to go and chat to a colleague.

Email Doctor and Expert,Dr Monica Seeley who ran this informal survey (among nearly one hundred respondents) as part of research for her forthcoming book, 'Brilliant Email'(*1) believes that with better email management everyone can reclaim at least 45 minutes in their working day.

"The fact that most people, especially women chose to spend their time on a 'real' lunch or chatting in person to a colleague, reflects the overload that everyone is feeling in their working lives. The virtual world of communication is brilliant but we have to remember to balance that with time for face to face communication and investing in our working and personal relationships. It's not too grand a claim to say that managing email efficiently will not just save time and increase productivity, but it will also enhance the quality and effectiveness of our lives," says Dr Seeley.

There were some interesting differences between men and women's answers. Taken separately mens' top three choices of how they would spend their extra time were to do some email (or filing!), secondly to blog, tweet or update their Facebook page and thirdly to do some exercise. Women said they would go out to lunch as their first choice, do some exercise and thirdly go and chat to a colleague. Dr Seeley comments that just as in previous research where she analysed the different email writing styles(*2), of men and women, many men appear to conform to their stereotype. They seem to prefer electronic communication (especially social media) over face to face or direct contact whereas women positively relish the opportunity of an informal 'chat' or lunch with a colleague or client. However, both select taking exercise as being something they'd like to give more time to.

"I think people genuinely miss the mid-day break as we are all being asked to do more in less time. Frequently lunch is nothing more than a grabbed sandwich at the desk between emails and calls. Similarly the choice by both sexes of communication and contact with colleagues and friends, be it through a blog or face to face reflects a deep need to maintain good relationships. Lastly, the exercise choice suggests to me that everyone wants to invest more in themselves and follow a healthier lifestyle give the time and opportunity. So my message has to be, 'Sort your email and you will help sort your life', and when shall we 'do' lunch?"

For further information: Please contact Lorna Campbell - PR Consultant on 07836 625999 or lorna@lornac.demon.co.uk or Monica Seeley at Mesmo on 01202 434340 or monica@mesmo.co.uk or www.mesmo.co.uk or via Twitter at http://twitter.com/emaildoctor
-
*1 'Brilliant Email' by Dr Monica Seeley will be published by Pearson in November 2010.
*2 Men's emails tend to be short, monosyllabic and often devoid of greetings/niceties vs. female emails which usually start and end with greetings, include personal touches and are usually longer.

Dr Monica Seeley , founder of Mesmo Consultancy , is an international leading expert on email best practice. Monica specialises in enabling organisations and individuals to manage their inbox more effectively to improve business performance. Drawing on a wealth of experience (from businesses of all sizes and sectors), Dr Seeley has helped many organisations implement an enterprise wide email best practice strategy. As the 'Email Doctor' on Twitter - Monica posts daily tips on smart email management.

Monica is a Senior Visiting Fellow at Sir John Cass Business School, City University. Her research studies include the future of email and the use of social networking tools to gain sustainable business benefits.

Clients include APACS, Accenture, BT, Balfour Beatty, Gucci Group, HM Treasury, Fulcrum, Islington Council, KPMG (Channel Islands), Lafarge, Levi Strauss, Lloyds Bank, New Forest District Council, Rolls-Royce, St Andrews University, St Helens Council, Shepherd Construction and Young's Brewery.

Monica is a respected commentator on the effective strategic use of electronic communications. Until 2008 she was author of The Times Crème Section column 'PC Stress Busters' and is co-author of 'Managing in the Email Office'. Her new book 'Brilliant Email' is due to be published by Pearson in November 2010.


This press release was distributed by ResponseSource Press Release Wire on behalf of Campbell Communications in the following categories: Men's Interest, Women's Interest & Beauty, Business & Finance, Education & Human Resources, Computing & Telecoms, for more information visit https://pressreleasewire.responsesource.com/about.