Go mad and create something unique for Father's Day on CafePress.co.uk - from Super Dad SIGG™ water bottles to iDad T-shirts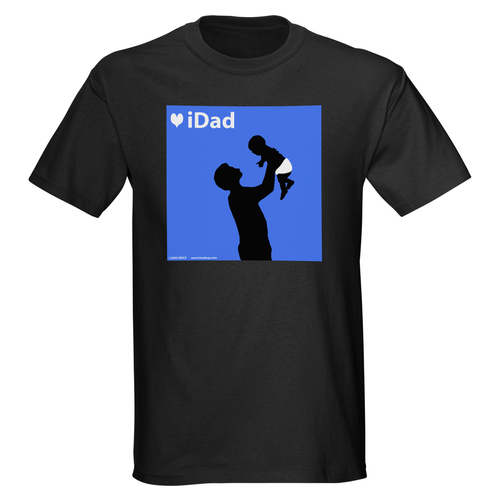 Media enquiries:
Amanda Hassall, Six Degrees
+44 (0)1628 480 280/+44 (0)7855 359889
amanda.hassall@sixdegreespr.com or @mandyhassall (Twitter)

10 June 2010; London, UK – As millions struggle to find the perfect Father's Day (20 June) gift this year, CafePress is offering the ideal solution – design your own custom gift at www.cafepress.co.uk. The world's biggest website for custom design products, including classic T-shirts, water bottles, hoodies, boxers and even pillows (for those couch potatoes!), CafePress is the best place to find the perfect gift for Dad, or create your own.

Whether Dad is into football, golf, vintage cars, air guitar, triathlons, or simply being dad, the CafePress site has 1,000s of designs already available, covering everything from the very cool 'iDad' T-shirts and cute 'Super Dad' SIGG™ water bottles to the simply slushy 'World's Greatest Dad' hoodies.

CafePress, which has over 250 million unique gifts, is also expecting England designs to fly off the shelves. "With all of the excitement around the start of the Football World Cup this week, we are anticipating a huge increase in England-themed designs being created and ordered for Father's Day, many of them featuring popular imagery like the St George's Cross," according to Marc Cowlin, Director, Brand Marketing at CafePress.

"We have something for everyone, but just in case you can't find that special gift, we also offer people the chance to create and design something that is unique, personal and unforgettable."

Visit http://shop.cafepress.co.uk/fathers-day to browse and order from the range of Father's Day gifts on CafePress, or www.cafepress.co.uk to see the complete range of gift ideas.

Products referenced in press release:

- iDad T-shirt design: http://www.cafepress.co.uk/+idad_blue_father_baby_black_tshi... - (£19.00 + delivery)
- Super Dad SIGG water bottle: http://www.cafepress.co.uk/+super_dad_sigg_water_bottle_10l,... - (£22.00 + delivery)
- World's Greatest Dad Hoodie: http://www.cafepress.co.uk/+worlds_greatest_dad_hoodie_dark,... - (£27.50 + delivery)
- St George's Cross/England SIGG water bottle: http://www.cafepress.co.uk/+england_flag_sigg_water_bottle_0... (£19.00 + delivery)

Images and CafePress product samples are available for all gift designs upon request.

Notes for editors:

• For first-time visitors to CafePress.co.uk, to create your own design (for example a t-shirt) you simply upload your photos and/or artwork, personalise with text, and order.
• Customers can choose from a wide variety of custom t-shirt styles and colors.
• There are no minimum shirt quantities.
• High quality, full color printing — ideal for photo tees.

About CafePress

CafePress is the world's biggest destination for self-expression through merchandise. Each month over 11 million shoppers visit CafePress to buy or create T-shirts, mugs, posters and other gifts that reflect their interests, passions, beliefs and affiliations. Launched in 1999, CafePress has empowered individuals, Non Profits and businesses to create, buy and sell customised merchandise online using the company's unique print-on-demand and e-commerce services. Today, CafePress is a growing network of over 6.5 million members who have unleashed their creativity to transform their artwork and ideas into an impressive catalog of over 250 million unique gifts.
For more information visit CafePress at http://www.cafepress.co.uk.



This press release was distributed by ResponseSource Press Release Wire on behalf of Six Degrees Limited in the following categories: Children & Teenagers, Men's Interest, Entertainment & Arts, Leisure & Hobbies, Women's Interest & Beauty, Retail & Fashion, for more information visit https://pressreleasewire.responsesource.com/about.