Are you getting the health benefits of oats?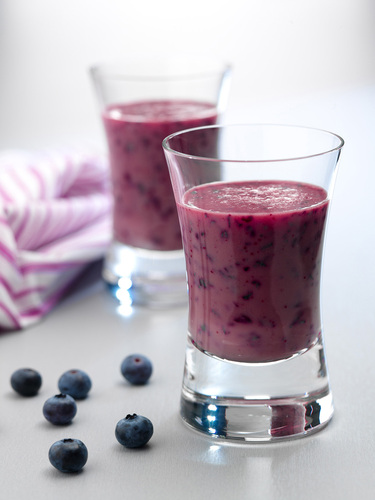 Oats have been grown for over 2,000 years so it's no surprise that they're a household favourite for meals throughout the day. But how many of us know just how much of a contribution oats can make to a healthy diet?

Nutritionist Fiona Hunter says, "There is a well established body of evidence from around the world to show that oats offer a whole range of health benefits including reduction of cholesterol levels and management of blood sugar levels. In addition to these benefits exciting new research has been published which suggests that they may also have a role in keeping the immune system healthy."

Professor Rickard Öste, Professor of Food Chemistry at the Lund Institute of Technology in Sweden, who helped develop Oatly, explains "In a large number of clinical studies, oats have been proven to have characteristics that reduce cholesterol and here at Lund, we have been undertaking research since the 90s to increase our knowledge of all the natural health benefits of oats. For example, we are currently working on a trial with the Chinese Ministry of Health using Oatly Enriched oat drink with school children.

The secret of oats' natural health benefits lies in the water-soluble fibres contained in oats, also known as beta-glucans, which are activated on their way through the intestinal tract. These beta-glucans are thought to have a cholesterol lowering effect so if the oat drink or product you buy doesn't contain any beta-glucans, it won't have the cholesterol lowering effect of natural oats.

Today increasing numbers of people consume medication to bring down their cholesterol count and/or foods that contain substances similar to such medication. In contrast to such strategies, oats have the great advantage that they are a natural food and that there is no risk of overdosing."

Top five facts about oats:

1. Oats contain both soluble fibres such as beta-glucan and insoluble fibres. Both types of fibre help keep the body healthy in a different way. Insoluble fibre may help maintain digestive health. The soluble fibre found in oats, known as beta-glucan, can help reduce LDL 'bad' cholesterol levels by encouraging the body to excrete cholesterol before it can be absorbed into the blood stream. Choose pure oats with all the beta-glucan locked in for maximum health benefits for cooking and drinking. A raised cholesterol level is a major risk factor for heart disease and stroke.

Fiona Hunter says, "Many of the health benefits of oats come from the fibre component, especially a type of soluble fibre called beta-glucan, which is known to have a cholesterol lowering effect. Fibre also promotes digestive health so when choosing an oat drink it's important to choose a brand that contains beta-glucan."

Tip: Just one 250ml glass of Oatly oat drink, the only oat drink brand permitted to make a beta-glucan cholesterol lowering claim, provides a third (1g) of the daily requirement of beta-glucans which has been shown to help reduce raised cholesterol levels.

2. Oats provide low GI carbohydrates so they can therefore help to control blood glucose levels by reducing post-meal rises in blood glucose levels and providing a steady release of energy. Increased blood sugar levels are believed to be linked with a number of health problems.

3. Oats contain more protein than other cereals and the proteins in oats are almost in perfect proportion to the body's needs. High in lysine which is often low in other cereal grains, oats bring a real balance to your protein needs. They are a useful source of the amino acid tryptophan which is used to make the 'feel-good' hormone serotonin in the brain. Check the label of the oat drink or product you buy for the benchmark of 1g of protein per 100ml so that you know that you're getting all the natural health benefits of pure oats.

Tip: For a hot chocolate which can help you relax without piling on the calories, heat up Oatly Chocolate oat drink instead of your usual hot chocolate mix (only 55kcal per 100ml).

4. Oats contain slow energy release carbohydrates and are high in soluble fibre. The beta-glucans in oats provide a slow assimilation of carbohydrates leading to a prolonged sense of feeling full which makes it easier to stop reaching for snacks between meals.

Tip: Cookery expert Lorna Rhodes says, "Swap a 50g bowl of crunchy nut cereal for a 65g bowl of sugar free muesli, and with Oatly Organic or Enriched oat drink and chopped banana it will become a better balanced breakfast. By making your morning porridge with Oatly oat drink, you'll get a double dose of cholesterol lowering oats in one bowlful. Kids may like to try Oatly Chocolate on their morning cereal too."

5. The Food Standards Agency is currently campaigning to make the British public aware of the need to reduce saturated fat in our daily diets. Swapping full fat dairy products for alternatives which are lower in saturates is one simple way to achieve this. Oats have a fat content of 7% and the main part is unsaturated.

Tip: Oatly oat drink is heat-stable, so it is also ideal for use in cooking and baking instead of dairy milk or cream and because it contains less saturated fat and is very low in sodium, it is a healthy alternative. Oatly is naturally low fat: per 100g

• Oatly Organic has 0.7g fat (of which 0.1g is saturated, 0.3g is monounsaturated and 0.3g is polyunsaturated)
• Oatly Enriched has 1.5g fat (of which 0.2g is saturated, 0.8g is monounsaturated and 0.5g is polyunsaturated)
• Oatly Chocolate has 1.5g fat (of which 0.2g is saturated, 0.8g is monounsaturated and 0.5g is polyunsaturated)
• Oatly Cream has 13g (of which 3g is saturated, 7g monounsaturated and 3g polyunsaturated)

- ends -

For further information, a copy of the new Oatly seven day cholesterol lowering eating plan, recipes, images, full nutritional details and samples, please contact:

Philippa Taylor, Grand Union PR Ltd, 01442 824844/07866 480700
Philippa@grandunionpr.com

Notes to Editors:

• Keep some cartons of Oatly in your cupboard for when you run out of milk for drinking and cooking or for when you fancy a tasty change. Oatly stays fresh for 4-5 days in the refrigerator after opening. Jameela Jamil, Loyd Grossman, Jade Jagger and Lisa Snowdon are all Oatly fans so you'll be in good company!

• Oatly oat drinks are delicious on their own (check out the Chocolate variety with only 55 kcal per 100ml) and also make a great low-fat addition to a fruit smoothie. As Oatly is heat-stable, it's also ideal for use in cooking and baking instead of dairy milk or cream. Check out the range of delicious sweet and savoury recipes on www.oatly.com.

• Oatly oat drinks are available from Waitrose, selected Sainsbury's, Tesco, Morrisons and ASDA stores as well as Holland & Barrett and independent health stores. Oatly Organic and Oatly Enriched cost around £1.39 for a one litre pack, Oatly Chocolate is around £1.49 for a one litre pack and Oatly Organic Dairy-Free Alternative to Cream is around 79p for a 250ml pack.

This press release was distributed by ResponseSource Press Release Wire on behalf of Grand Union PR in the following categories: Health, Food & Drink, for more information visit https://pressreleasewire.responsesource.com/about.