What does 2011 have in store for you...?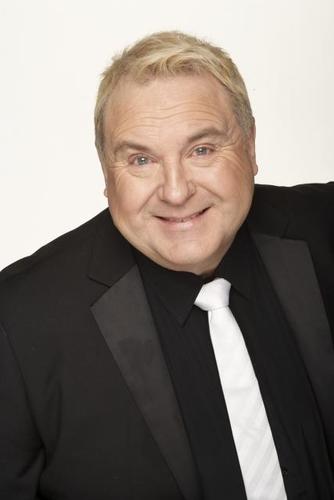 (Early release - Sept 2010)

The UK's favourite astrologer Russell Grant has now released his "2011 Year Ahead Horoscope feature". This detailed and fun feature includes specific genre's such as Love, Life, Luck and Loot!

The complete feature consists of 8500+ words for all 12 Star Signs. An example for Aries is below:

Year Ahead Love, Luck, Life and Loot 2011

Aries (Mar21/Apr20)
Love: Your sex appeal turns plenty of heads during the first week of January. A prominent executive will throw flirtatious glances your way throughout the month of February. Sneaking off to a private hideaway with the object of your affection will provide plenty of excitement in early Spring. The chance to improve your looks and update your wardrobe attracts several romantic opportunities between late April and mid-May. A short trip for pleasure in mid-June or early July will put you on the path to love. The entire month of August sizzles with passion for you; this is the time to make romantic overtures towards a new partner. If you're in a committed relationship, expect things to heat up between you and your lover this Autumn. Mid-October through to early November is ideal for getting engaged or married. The entire month of November is perfect for taking a glamorous trip; be sure to pack some alluring underwear. Friendship could turn to romance in the final days of December, if you're so inclined.

Luck: Hidden benefactors will come to your aid during the first three weeks of January. You may not realise it, but you'll have some powerful people on your side during this fateful period. Getting a government grant, university scholarship, and publishing contract are all distinct possibilities during the first three weeks of the year. Between late January and early June, you'll have a rare opportunity to raise your personal and professional status. Whether you want to launch your own business, venture into the entertainment industry, become an authority in your desired field, or be the centre of attention, you should make your move in the first six months of 2011. Moneymaking opportunities abound from early June all the way through to the end of the year. Take this opportunity to ask for a raise, increase your rates, or find a well paid job. If you want to go into business for yourself, it will be relatively easy to finance this venture. Take the plunge in the second half of 2011, when the stars will be firmly behind you.

Life: Intimate relationships will be both challenging and rewarding throughout 2011. It's time to either make up or break up. If you've been unhappy with your business or romantic partner, now is the time to dissolve the relationship. Don't worry; new opportunities will be coming along soon enough. As far as this year is concerned you need to align yourself with someone who brings out the best in you. If you're single, you could meet someone special at a business convention or professional organisation. Don't be surprised if your lover is considerably older or younger than you. No matter how healthy your love life is, you'll have to work hard to balance your personal and professional lives. Business trips may put a distance between you and your loved ones. The two of you will have to set aside some inviolable time together to keep your relationship on track. A long term business contract will give a welcome measure of security to your life, but be sure to hire a lawyer to oversee the details before signing on the dotted line.

Loot: Your financial prospects are particularly good throughout 2011, starting in early May, when you will be offered a raise or promotion. As Summer approaches, more money will become available for luxuries. Go ahead and splurge between June and December, but remember you won't always be this flush with cash. Getting into the habit of putting a set percentage of your income into savings will help you make the most of this extraordinary period. Long term investments serve you best. Take a look into the bond market, as well as precious metals. Stocks related to land or property, banking, and luxury goods will also have strong yields for you. If you want to buy a home or piece of property, the second half of 2011 is the time to do so. If you're in the market for a house, choose one with a lot of natural beauty. You'll probably hold on to this property for a long time, and be able to sell it for considerably more than what you paid for it.

©COPYRIGHT RUSSELL GRANT ASTROLOGY LIMITED


The feature can be used as a whole or you can purchase specific genre's only to suit your publication/website ie: Year Ahead Love content only etc…

Early booking prices are applicable:

Year Ahead Early Booking Price
Fully Version (8500+ words) £249
Love (2000 words) £129
Life (2000 words) £129
Loot (2000 words) £129
Luck (2000 words) £129

*all prices exclude VAT
*early booking price applies to orders booked before 31st Oct 2010
*all pro forma only

To benefit from the early booking discount, please contact kjp@russellgrant.com to discuss your requirements.

Also, don't forget we are working with several FMCG brands in terms of combining Horoscopes and product/brand ranges ie: Dating Horoscopes, Shopping Horoscopes, Lucky Horoscopes, Mobile Phone styles per Star Signs, Sexy Horoscopes, Mumpreneur Horoscopes, Baby Horoscopes etc… so please contact kjp@russellgrant.com if you would like to discuss Be-Spoke Horoscope copy for use within a one off PR campaign or as part of a regular CRM programme.

Russell Grant continues to be the UK's number one astrologer in terms of his brand equity supported by recent TV work (Marco's Kitchen Burnout, Cash in the Attic and soon to be released – Kill Keith Film) and his existing mobile and online audience of 4.1 million visitors per month. Clients include AOL, MSN, Talktalk, Daybreak/ITV, This Morning, X Factor, o2, Vodafone, Orange, Orange ZAP and T-Mobile.

Press Office Contacts:

Kevin J Parker – kjp@russellgrant.com 0161 941 3342

This press release was distributed by ResponseSource Press Release Wire on behalf of Russell Grant Astrology in the following categories: Entertainment & Arts, Leisure & Hobbies, Women's Interest & Beauty, Media & Marketing, Retail & Fashion, for more information visit https://pressreleasewire.responsesource.com/about.