Boudoir Christmas Gifts for Men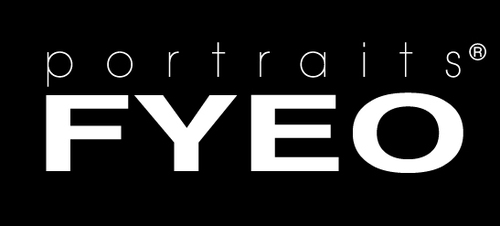 Boudoir Christmas gifts for men.

The popularity of boudoir photography is on the rise as more and more women choose to create personalised Christmas gifts.

A fashionable Christmas gift…

FYEO, the UK leaders in boudoir photography, are seeing record numbers of women choosing to give For Your Eyes Only Portraits as romantic gifts this Christmas. Women are giving photographs of themselves, dressed in the favourite lingerie and heels, displayed in an album or calendar and gift wrapped 'For Your Eyes Only'. The studios have seen a 60% rise in bookings for their services this year and have opened two new studios to cater for the demand.

The FYEO Experience …

Women travel to the studios in Kent, Essex, Bucks or Manchester to have their photographs taken by specialist FYEO,female photographers. The studios are private, black out studios, designed to put customers at ease. During the shoot, the client is directed into flattering poses using specialist photographic techniques called 'body -sculpting'. Clients bring their favourite lingerie, swimwear and jewellery to accessorise their boudoir shoots. After the shoot, a client chooses her 'best shots' to go into a 'For Your Eyes Only' album or For Your Eyes Only Calendar. The recipient is both thrilled and delighted with his surprise Christmas gift when he sees what his gorgeous lady has done for him.

Shane Ritchie' story…

Shane Ritchie " My Wife's FYEO portraits gave me butterflies"
"Yeah, wow, amazing. Loved it. I was really impressed. I could not believe that this was the woman I would get to spend my whole life with!

I came over all nervous! That's when the butterflies kicked in... The feeling the first time we met, the first time I saw her naked. My wife's FYEO pictures gave me the same butterflies I had when I first met her. I think every woman should do it! The FYEO pictures are a complete celebration of how gorgeous she is. It's very sensitive material but there's no shame in it. It's the most personal gift and makes you want to keep it to yourself but also share it as it's done so beautifully, such good quality."
Shane Ritchie

Alesha Dixon filmed 'Look but don't touch at the FYEO Studio…
"FYEO offers ordinary women a taste of the glamorous photo shoot and photo shop world.
 The process really boosts confidence."

Alesha Dixon

Why FYEO has become so successful…
It's a revolution! FYEO PORTRAITS has just opened two new studios to cater for the rise in popularity of this activity and has two more studios on the way!

Entrepreneur Alexandra Burns*, who set up the boudoir studios in 2002 said " We are thrilled that so many more women are choosing FYEO to help them create these romantic Christmas gifts. Women have become so much more comfortable with their bodies in recent times. The concept of stripping off for the camera has been made less scary because of the sensitive approach from the photographers at FYEO. That's not to say some ladies aren't shy about the prospect of having a shoot. My staff are all experts at putting people at ease — with their full guidance and styling throughout the experience. Women leave the studios bursting with excitement and feeling full of confidence! Every client is treated with care and sensitivity at all times during her adventure…."
*Alexandra Burns is 37, married and has two children. She lives in Henley on Thames, Oxfordshire.

The FYEO Technique…

FYEO specializes in modern photographic techniques, including airbrushing and 'body-sculpting' (a term coined by the studios to describe the use of light, shadow and yoga style poses). The FYEO technique, as featured on BBC One's programme 'look but don't touch' with Alesha Dixon, gives peoples even more confidence to bare all for the camera.

About FYEO Portraits:

For Your Eyes Only Portraits are an all female-team who specialise in 'grown up glamour' makeover shoots. Their gorgeous nude and semi-nude photo-shoots, which their customers create as personal gifts all year round (especially for Valentines, Christmas, Anniversary, Wedding and Birthday Gifts) have a celebrity following and clients flying over from as far as New York and Dubai to experience the incredibly flattering techniques of their unique style. The business was set up in 2002, since then it has grown to become the UK's leading boudoir studio, with four dedicated studios and a specialist team of over 12 female photographers and makeup artists. Celebrity make-up artist Ariane Poole has recently joined the brand to train new make-over artists and to supply Ariane Poole make-up to the studios.

"I absolutely LOVE what FYEO can do for women. FYEO proves what I have always believed that ALL women are beautiful! Seeing yourself in gorgeous pictures will not only boost your confidence no end but will also empower you. Plus it's great fun!! So whether you are doing it for your beloved or yourself you will be thrilled with the results."
Ariane Pool, celebrity make-up artist.

One Customer's story…

I was so excited but nervous before my shoot. All the staff at FYEO made me feel very welcome. They did my make-up beautifully and then talked me through every stage. Once in the studio, my photographer directed me, and knew exactly what to do to make me look and feel amazing. I had such a fun time and would definitely recommend it to anyone. It was a great experience, and now I have some gorgeous photos to give to my hubby this Christmas! Thanks to you all at FYEO!!!
C.G. Watford
Read more reviews here

-FYEO New Studios in Chelmsford, Essex and Tunbridge Wells, Kent.
FYEO are also in Manchester and Bucks.

-Photo Shoot Packages start at £75 online.

- FYEO also photograph Men and Couples.

- Gift Vouchers available.


- Journalists are invited to sample a shoot with Alexandra Burns at her studios.

- Reader offers 20% off photo shoots this Christmas

CONTACT DETAILS:

Alexandra Burns
alex@fyeoportraits.com
For Your Eyes Only Portraits
0871 218 0343
alex@fyeoportraits.com
www.fyeoportraits.com

- Sample FYEO advert copy:

A XMAS GIFT for the MAN WITH EVERYTHING! You. Gift wrapped and gorgeous. For Your Eyes Only Portraits. This dazzling gift promises to give your man butterflies on Christmas morning! 
Flattering, sexy and feminine, your private makeover photo shoot with a female photographer combines a pamper experience with professional photographic techniques, including airbrushing and body-sculpting. FYEO operate out of specialist studios in Manchester, Bucks, Essex and Kent. Book your photo shoot now in time for Xmas delivery.

This press release was distributed by ResponseSource Press Release Wire on behalf of For Your Eyes Only Portraits in the following categories: Men's Interest, Women's Interest & Beauty, Retail & Fashion, for more information visit https://pressreleasewire.responsesource.com/about.